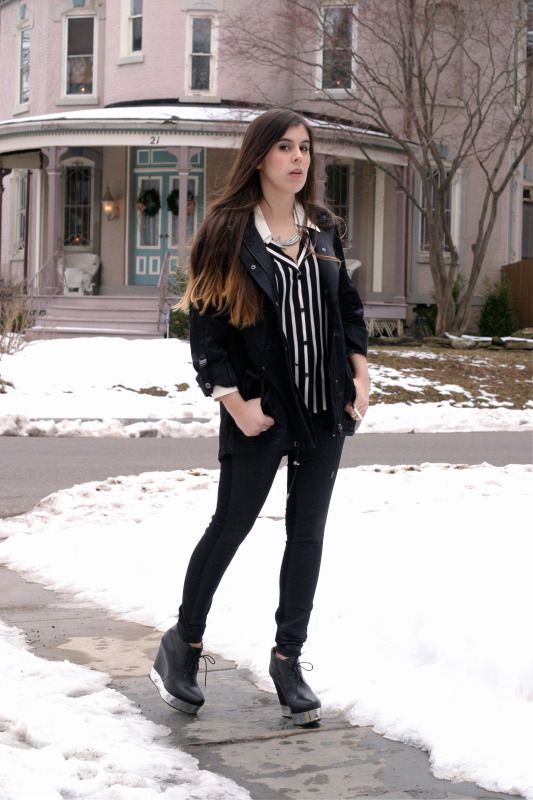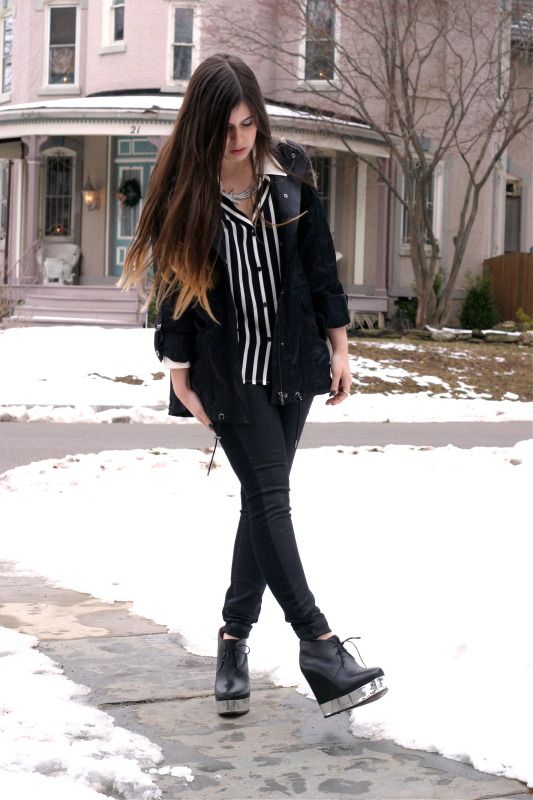 Calvin Klein satin cargo jacket, thrifted silk blouse, Forever 21 two-tone jeans, and Acne Atacoma boots.
While running some very important errands in the city, my mom and I decided that the perfect place to take photos would be in front of my dream house. A perfect pale-pink Victorian that looks like a giant dollhouse. I'm so obsessed with it I have it set so Zillow will email me if it ever goes on the market. Hopefully, that will be a substantial amount of years from now when I have the means to buy it. Of course, this is all dream talk.
I wanted to keep my outfit casual yet professional today and I thought one of the best pieces to wear would be my new Calvin Klein jacket. I happened to get super-lucky and was at the outlet mall when they were having a MAJOR blowout sale. Half of the store was $5. I ended up with this jacket and an amazing pair of two-toned slacks. I couldn't believe they were only $5 each. Crazy.
I also got to break in my new boots! I couldn't be in love with a pair of shoes more. They are so comfortable and I couldn't stop looking at my feet all day. I still can't believe I own them. I was going through old blog posts and found a dream shoe list from back in 2010. These boots were on it and now they're on my feet. I'm mystified.
I hope you're having an amazing week. Mine is pretty exciting, but more on that later.