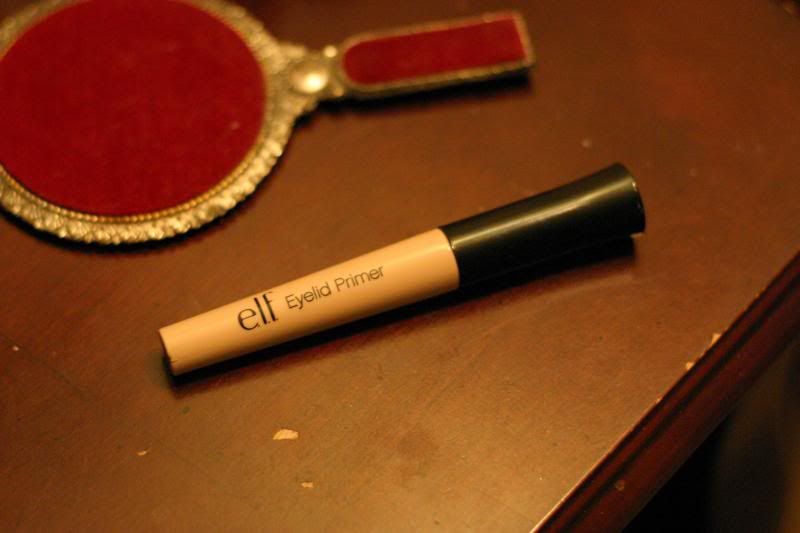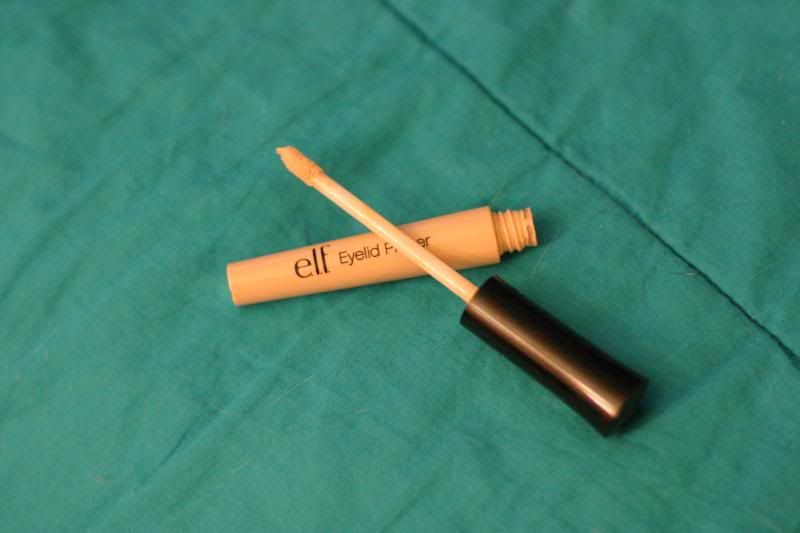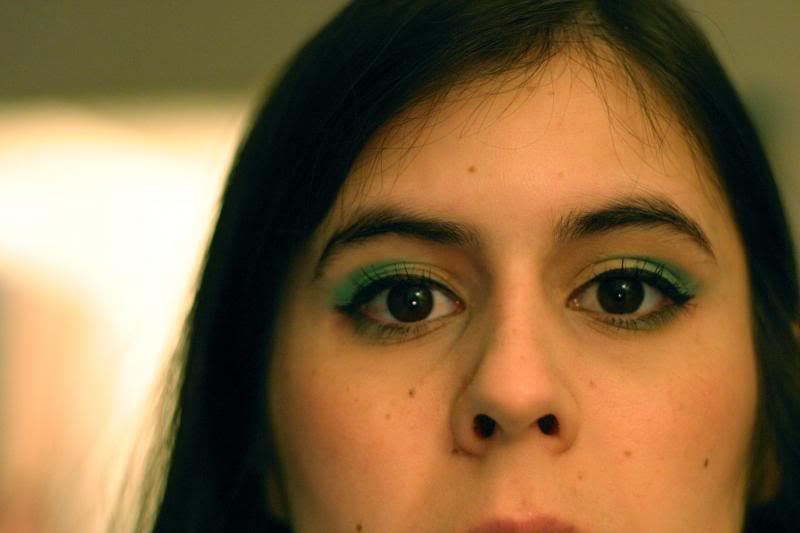 When I spotted this ELF eyelid primer at a Dollar Tree, I knew I had to try it. This particular product is a dollar everywhere it's sold, so it's an extremely good deal.
I didn't really know what to expect because I'm not too familiar with primers (I normally use a cover stick to prime my lids).
I love it.
As you can see by the swatch on my hand, it's translucent. It comes with a handy wand, which I use to dab the product on. I then blend it in with my fingers. It's not too greasy or too thick.
It honestly creates the perfect canvas for eyeshadow. It makes all bright eyeshadows more vibrant. The sea foam color I'm wearing in the photos normally takes a ton of effort to get a color payoff. When I tried it with the primer, it took way less product and looked brighter.
The primer also makes the eyeshadow last all day. I'm talking about through naps, dinners out, and until 3 am.
If you wear a lot of eyeshadow this product is perfect for you. Especially because it's only a dollar; most good primers cost $20 and up.
I hope this helps and I hope your week is going well. I'm leaving for vacation on Thursday and couldn't be happier to leave the snow behind!