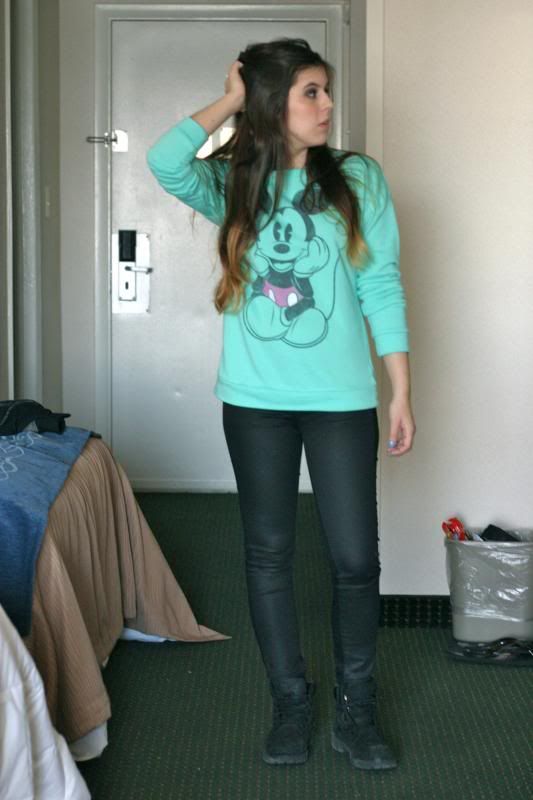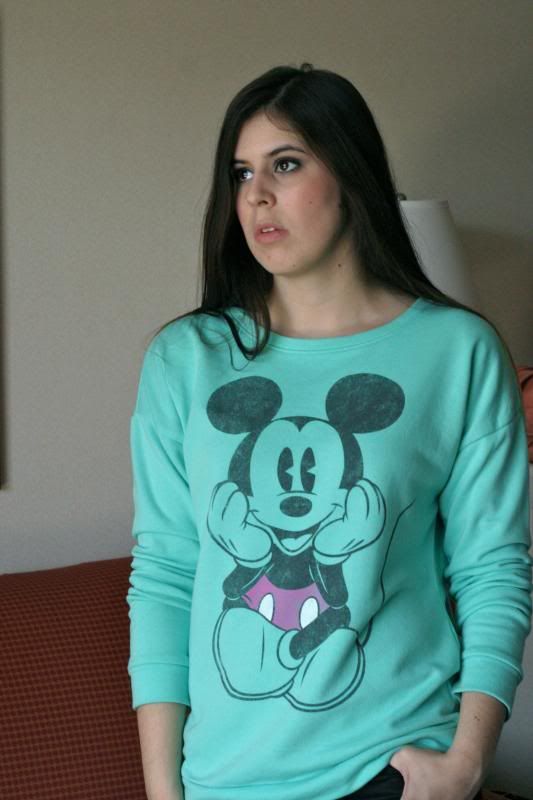 Forever 21 pullover, two-tone jeans, and thrifted Timberland boots.
Sorry for the lack of updates! I was away in Ocean City, MD for my five year anniversary with Brian.
These photos were taken in the hotel room before our first full day on the boardwalk.
I've grown quite fond of sweatshirts/pullovers like this one. They're just so easy to wear and are super warm. I got this cute Mickey one on sale for $5 in January and can't stop wearing it. I love the color; it's so bright and springy.
I kept things simple so I could stay warm and I did. I had so much fun on my vacation and I can't wait to share some more photos with you!
I hope you had a great start to your week.