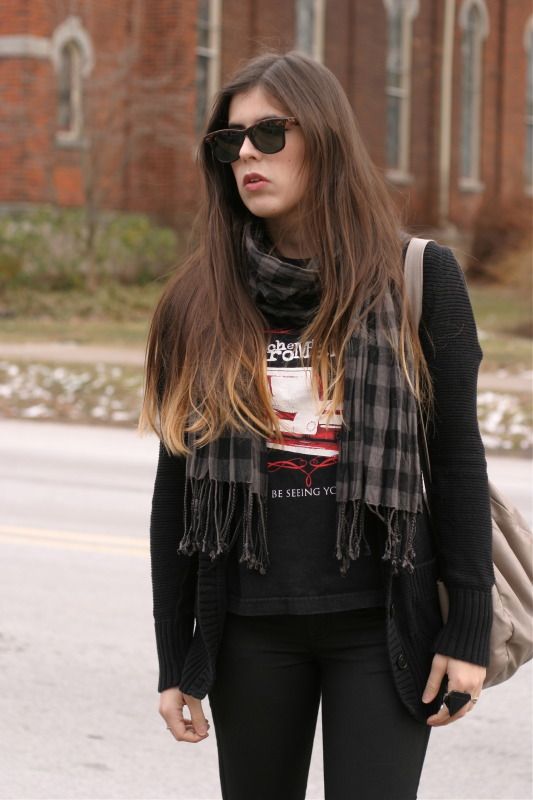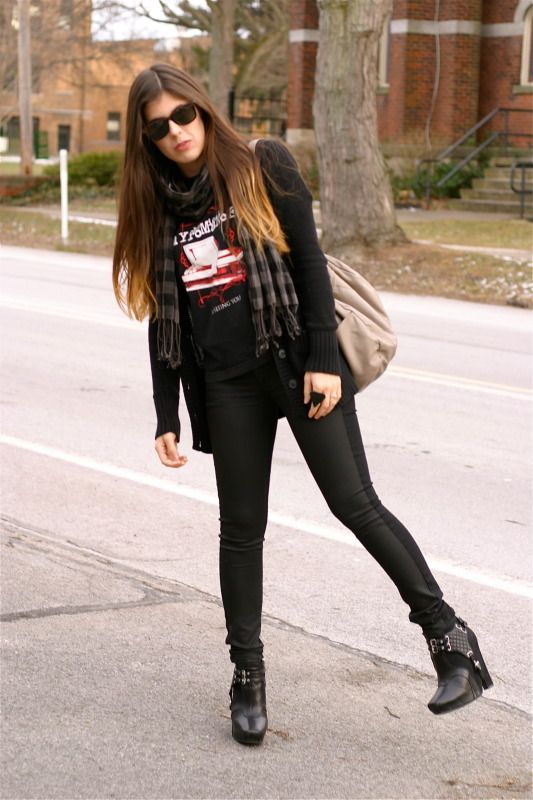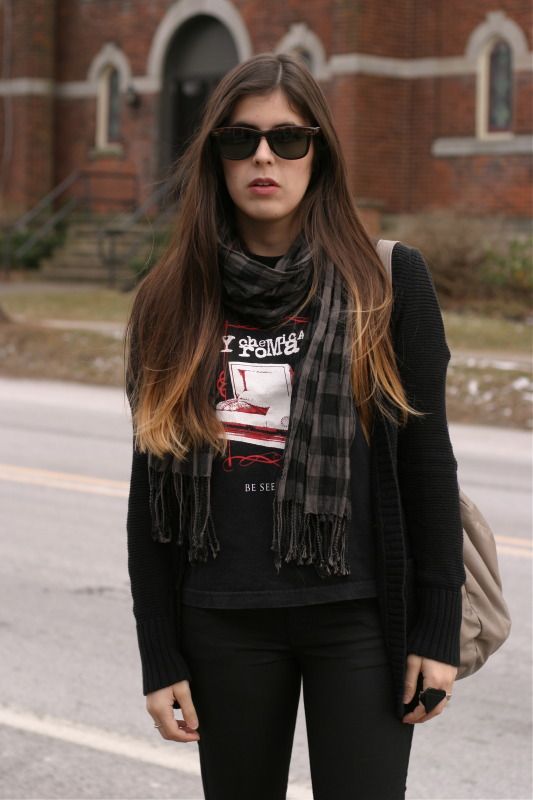 Thrifted My Chemical Romance shirt, Forever 21 two-tone jeans, Target sweater and scarf, thrifted leather bag, vintage Ray-Bans and Sam Edelman Zoe boots.
This outfit paid homage to the teenage me: the Morgan that wanted to wear all black and hang out in band tees. When I was 16, I could never imagine that I'd be wearing Zoe boots in the future. I'm pretty lucky.
This particular band tee was a very special find. I found it last week while doing my rounds of the men's t-shirts at Salvation Army. It's from one of my all-time favorite albums: Three Cheers for Sweet Revenge by My Chemical Romance (duh, it says it right there). It was a small and was 50 cents! Praise the thrifting gods!
I paired the shirt with my new jeans. I love that they are two-toned. The front is made of polished cotton so it looks like leather and the back panel is regular denim. I got them at Forever 21's crazy sale last month for 5 bucks. 5 BUCKS! How freaking crazy.
Well, it's currently a giant blizzard outside. If you're getting storm Nemo, please stay safe and have a wonderful weekend!