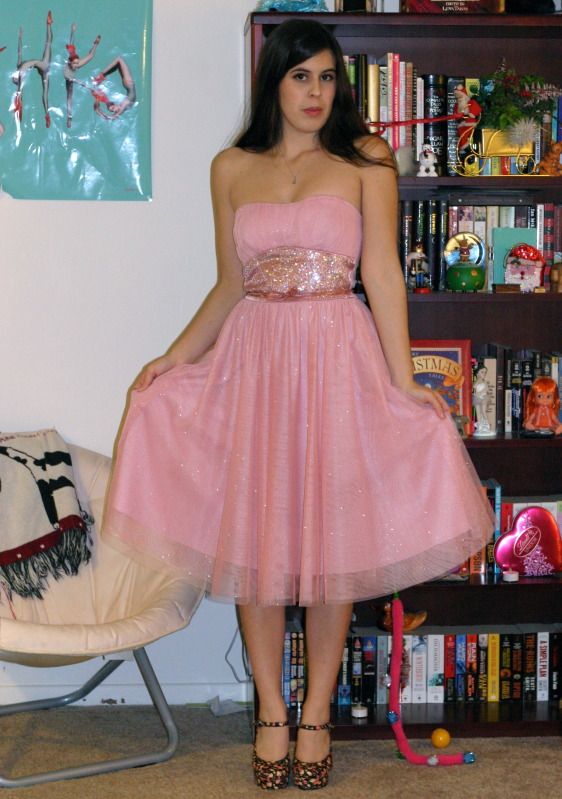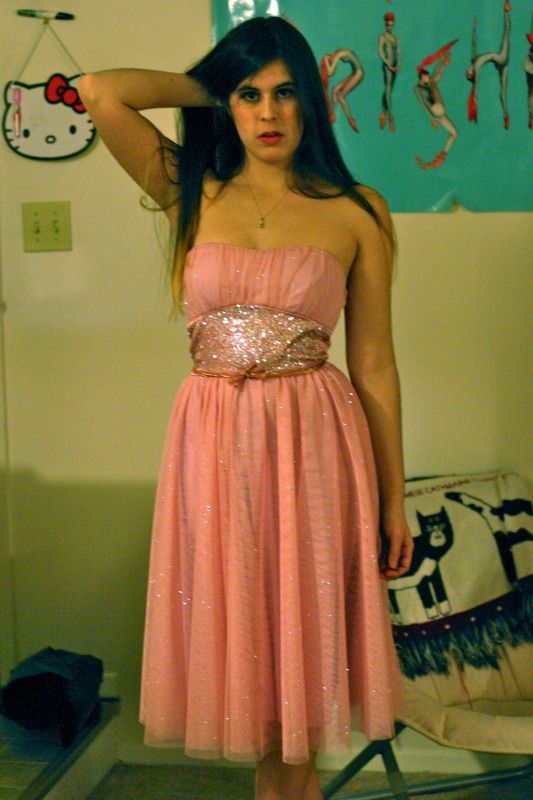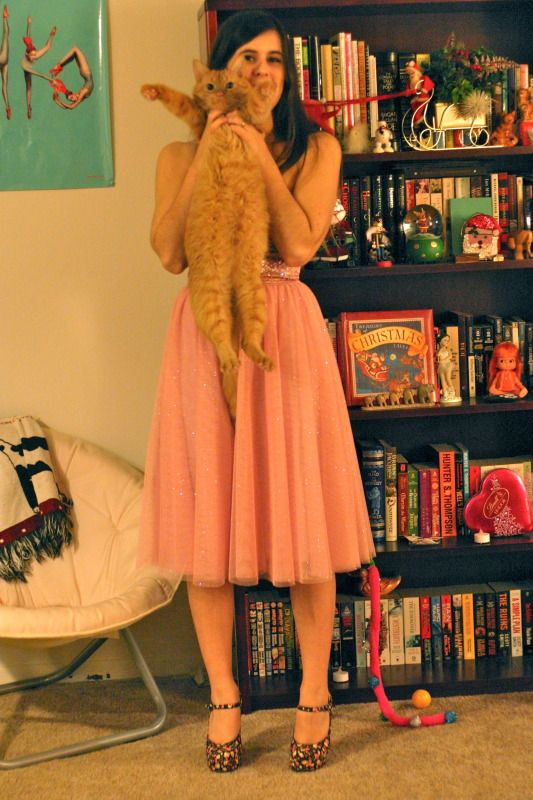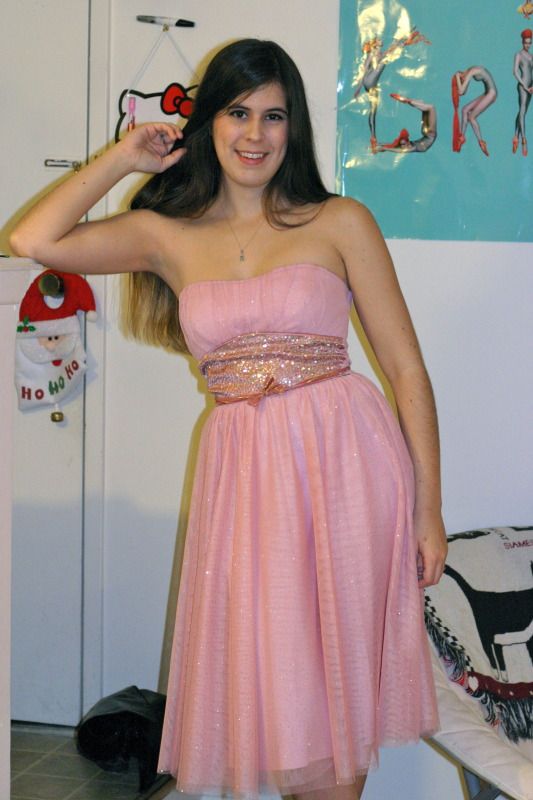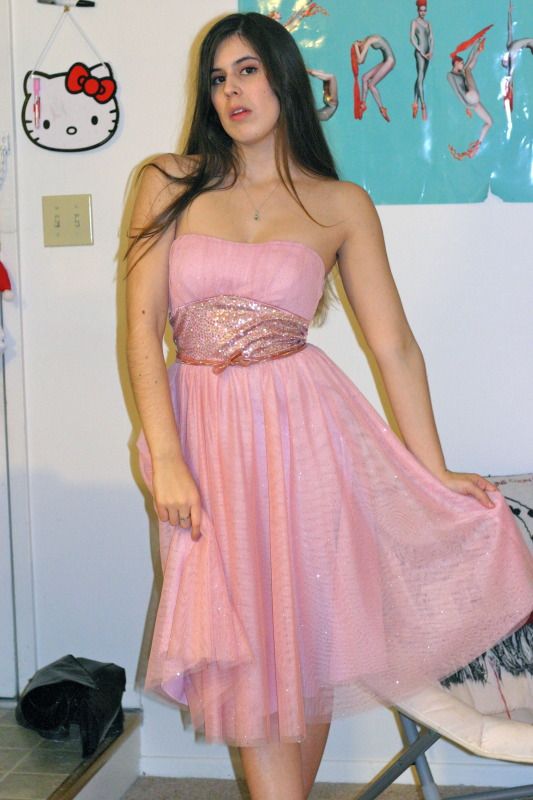 Years old dress, and Forever 21 mary janes.
Let me tell you a secret: I've had this dress since I was 16 (meaning, I've had it 7 years). I got it to wear in my cousin's wedding and I still love wearing it. I don't have many places to wear a sparkly dress, so I figured what's more sparkly than New Year's Eve? Last year I wore my tuxedo dress and had no sparkles. I toned down the delicate dress with my favorite mary janes. I have to have a little clunky in my outfit, it wouldn't be me otherwise. I also got to wear the beautiful and elegant peridot pendant Brian got me for Christmas. You can't really see it in the photos; I'll have to take a close up soon.
I managed to pump myself with enough antibiotics to feel well enough to go out. Brian took me to a lovely dinner where we were the only dressed up people. I guess I stand alone here (the hostess definitely didn't approve of my outfit). I love any excuse to put on a fancy dress.
Well, I'm excited because I just scored a ton of new stuff from after-Christmas sales. The bad news is I made myself feel sick again, because I did too much! I'll be recovering from my mystery plague all weekend.