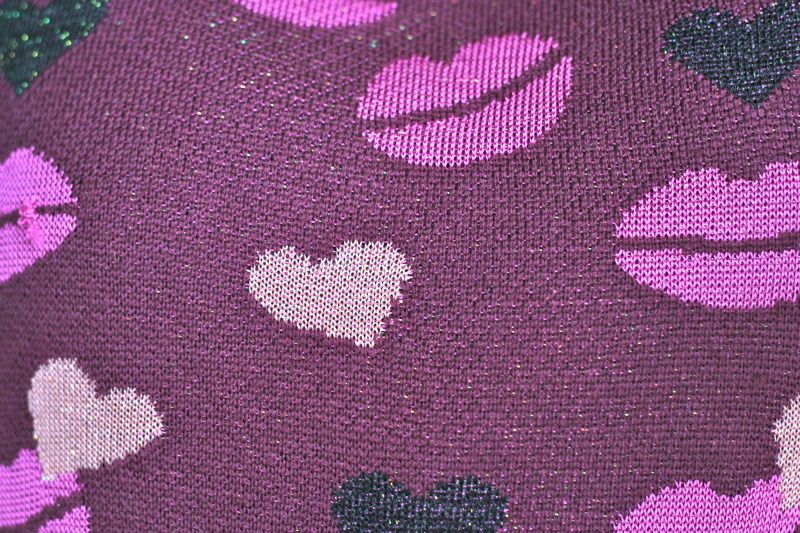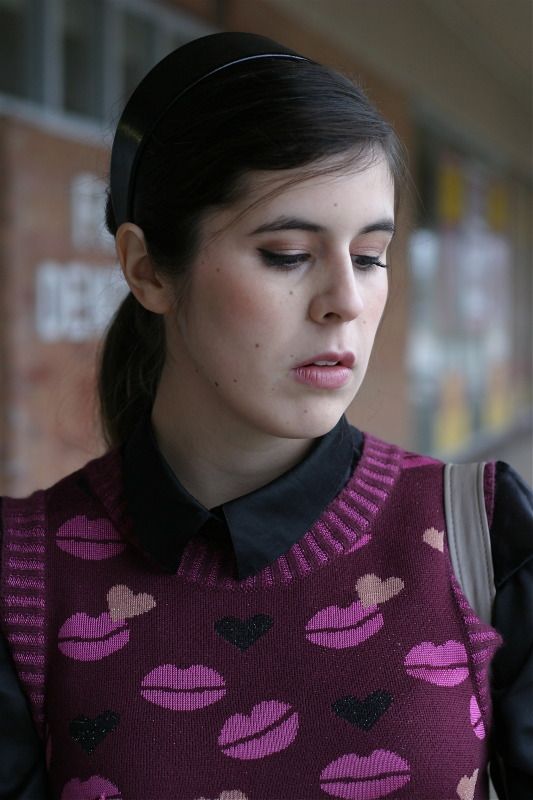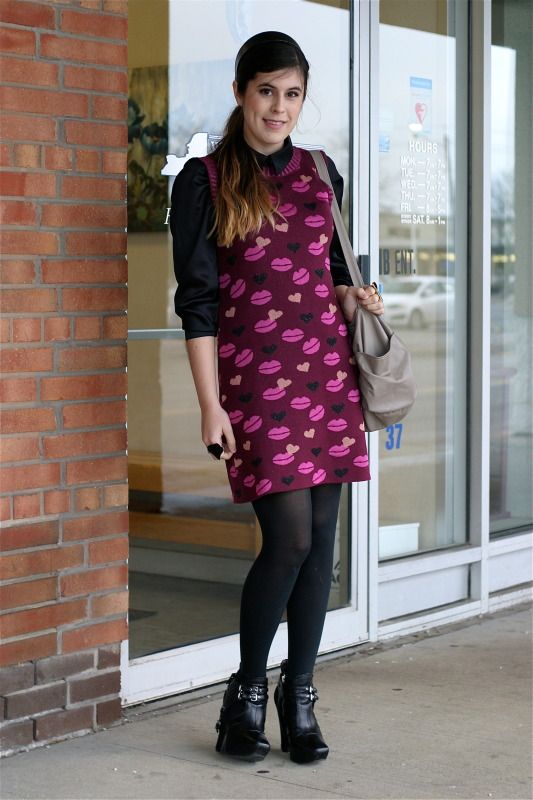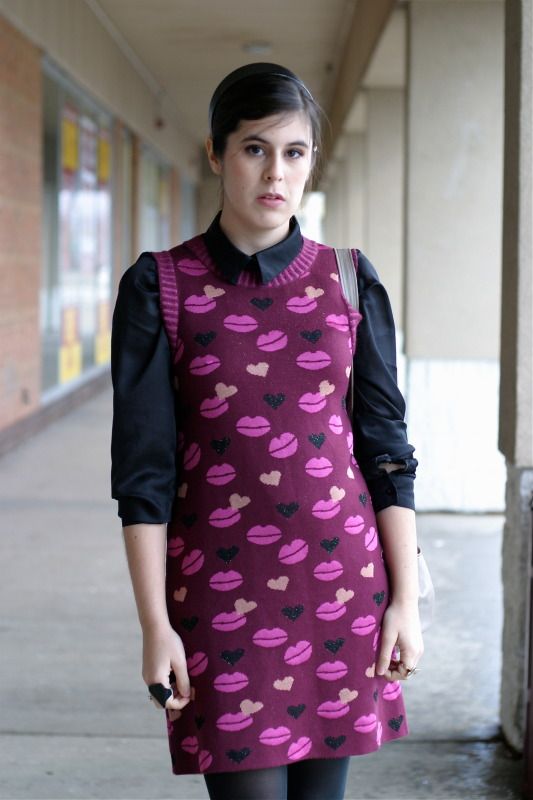 M Missoni dress, thrifted H&M blouse, Target tights, thrifted leather bag, Forever 21 key ring, Hot Topic black diamond ring, and Sam Edelman Zoe boots.
My mom gave me this dress as a Little Christmas present right on the heels of the news that Vittorio Missoni was missing. It's so sad that he's still missing and that this case has become so strange. I hope that he's still out there - it would be a very saddening loss to the fashion world.
Being the bargain-hunter that made me so frugal, my mom grabbed this amazing number off eBay. It's so easy and comfortable to wear. I threw it on over a light blouse on a surprisingly warm Saturday to grab lunch at my favorite buffet. Brian and I hadn't been there in months and I had forgotten how good it was. Sometimes a girl needs to stuff her face full of fresh hibachi and egg tarts. I'll probably be back this weekend for a repeat binge.
Well, if you're experiencing the sub-zero temperatures we are, I hope you're staying warm. There's one thing I know for sure: I won't be wearing a dress for awhile.