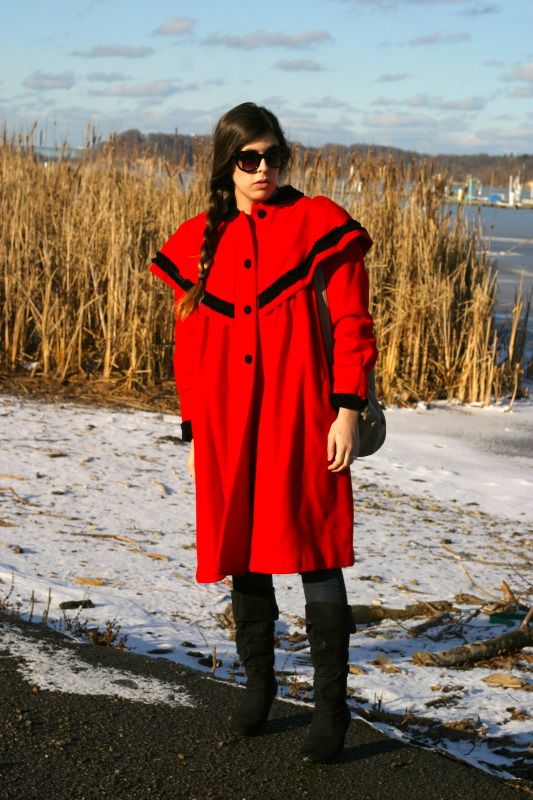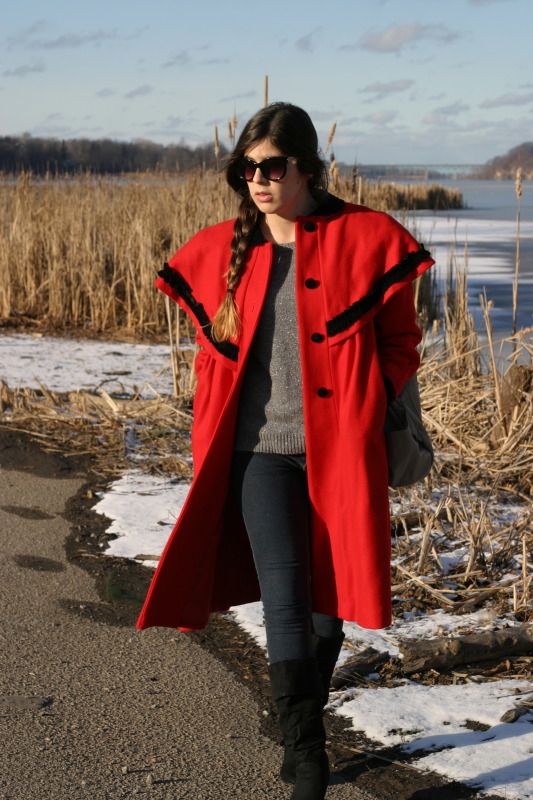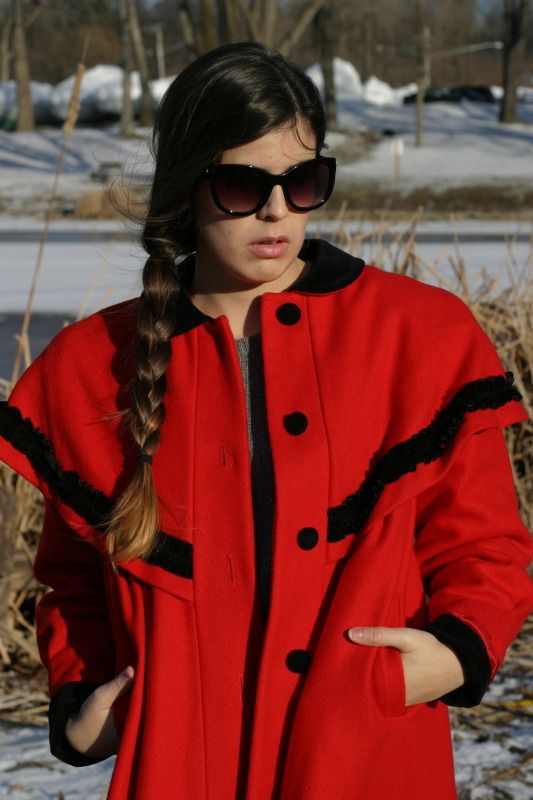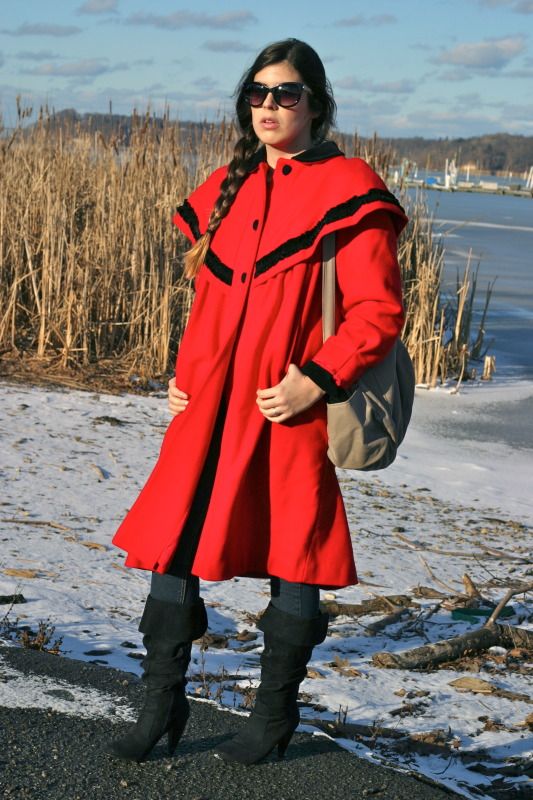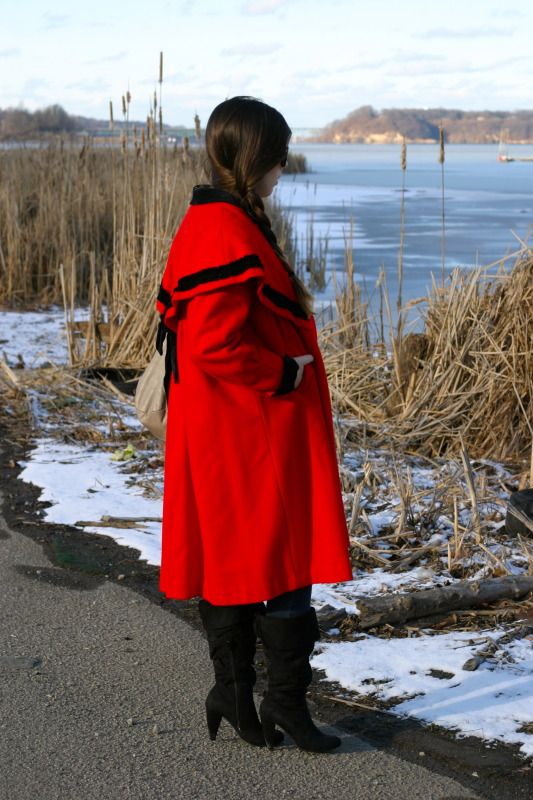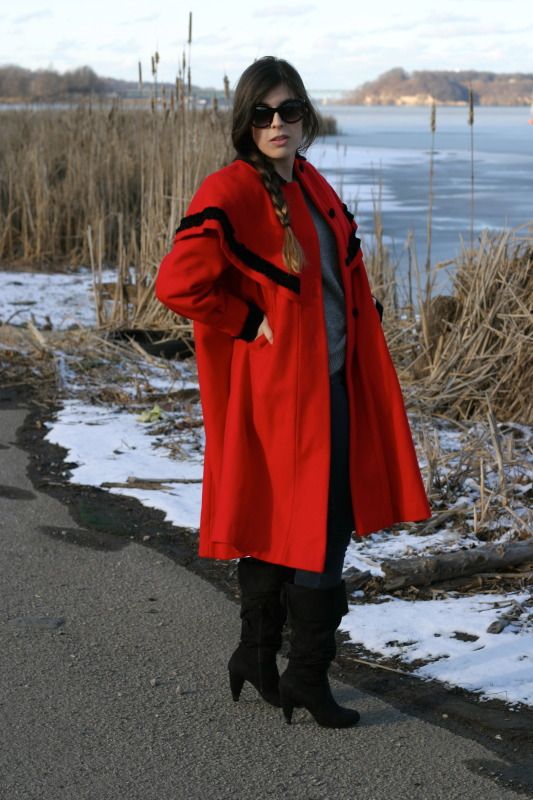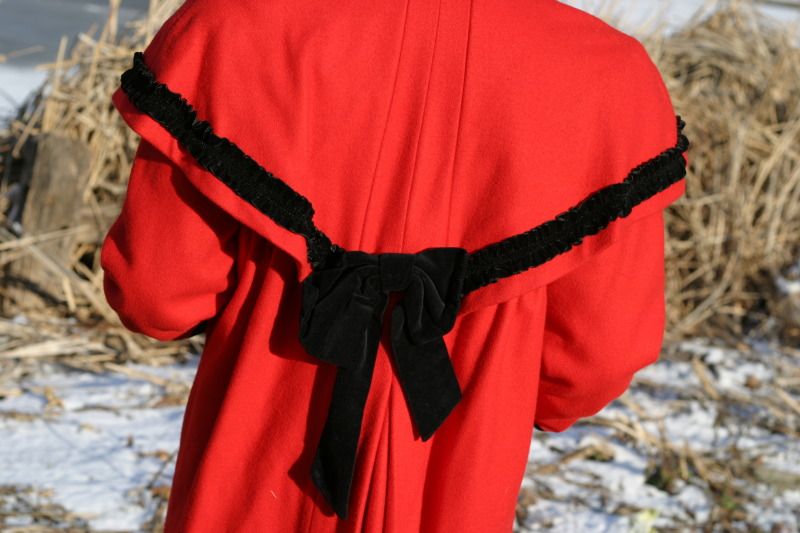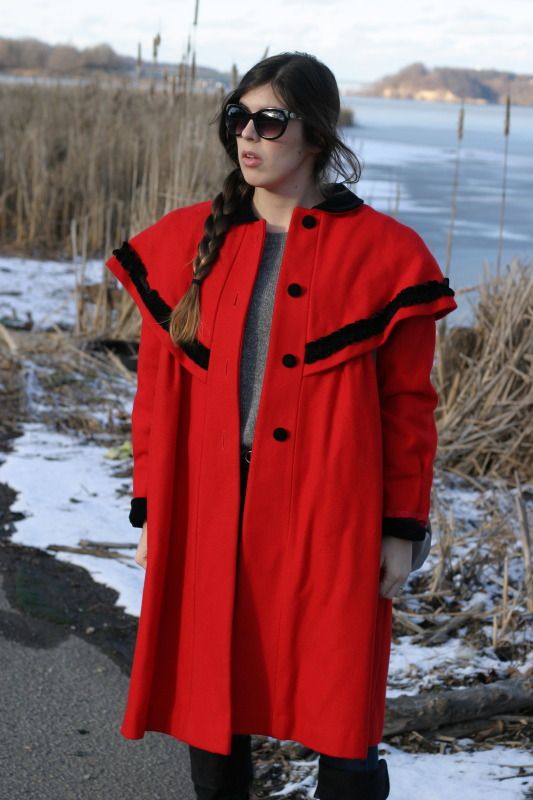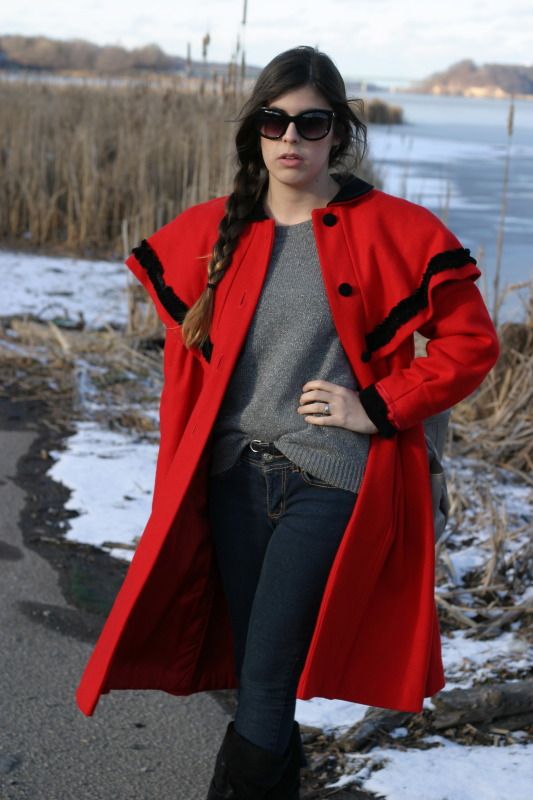 Vintage 1950's coat, thrifted jeans, thrifted Ann Taylor sweater, thrifted bag, Lane Bryant sunglasses and Charlotte Russe boots.
This coat and I are definitely having a moment. I bought it back in October when it was really inappropriate to wear it. I finally got to wear it today since temperatures only peaked at 20 degrees. I had dreams of pairing this coat with a pretty dress, but the weather got in the way. Sometimes the only way to stay warm is by sticking with jeans.
This coat is just amazing to me. It's made of the nicest wool and the velvet accents are to die for. It looks like it was never worn and now has a happy place to stay with the rest of my coats. I felt a little like Red Riding Hood wearing it.
I kept the rest of my outfit simple because I was running errands all day and my coat would be the statement piece.
These boots finally got to take a spin, after sitting in my closet for 2 years. I obviously don't wear them enough. They're comfortable, warm, and super cute. Also, these sunglasses are my new favorites. I got them last week for $2 at the outlet mall. What a great deal.
Well, I hope you have an amazing weekend. I just got loads of goodies at Forever 21's half off clearance sale!