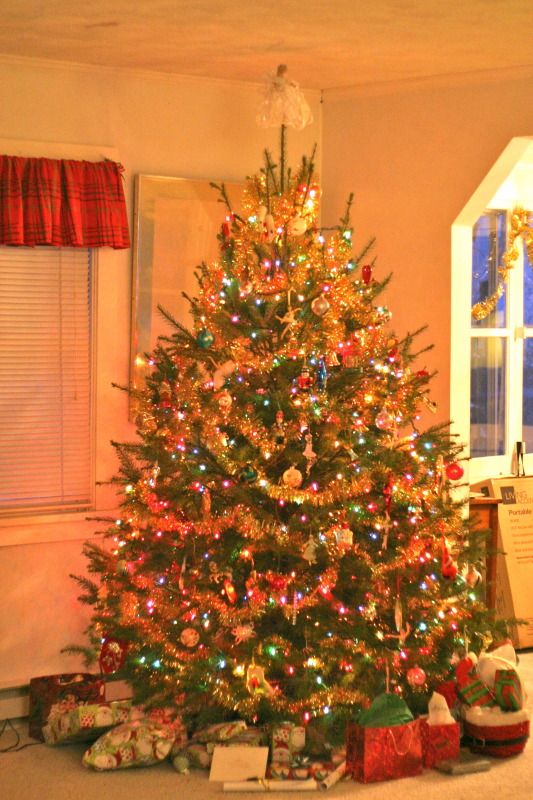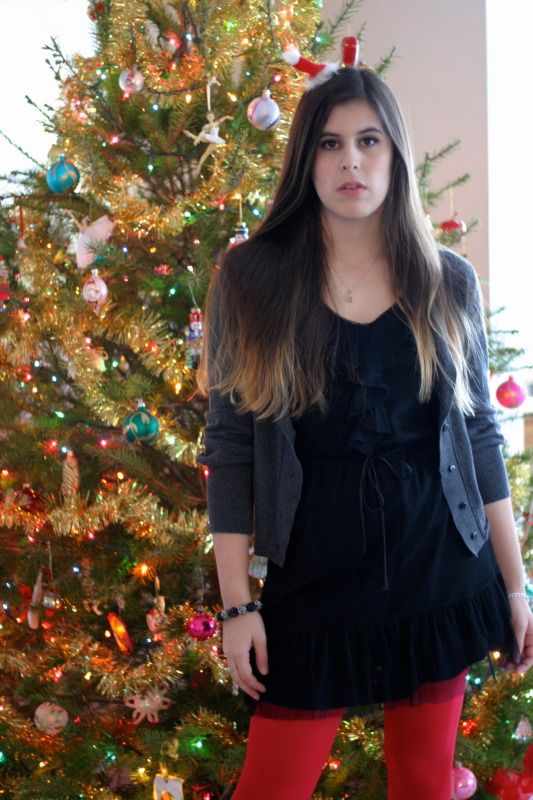 Target dress, tights, and tiny santa hat, and gifted cardigan from Brian's ever giving and caring mom.
I spent a wonderful Christmas Eve with my boyfriend Brian's family. They are so fun. This cardigan was one of the things his mom gave me. She's always giving me the cutest stuff when she doesn't have to. She's super sweet.
With all the stuff she gave me, the beautiful peridot pendant from Brian, and all the wonderful gifts my parents got me (mom, I'm especially talking to you. You are too much!), I definitely was spoiled this year. Stop buying me so much guys! You really don't have to.
These photos were taken on Christmas at my parents. I got to bring my Plinko (pictured above) and Sig cat. They had a great Christmas too.
I must share the rest of my gifts. I especially love the owl utensil holder and measuring cup set my mom and dad gave me!
I have to go and rest because I currently feel like I'm dying. Have a great weekend!