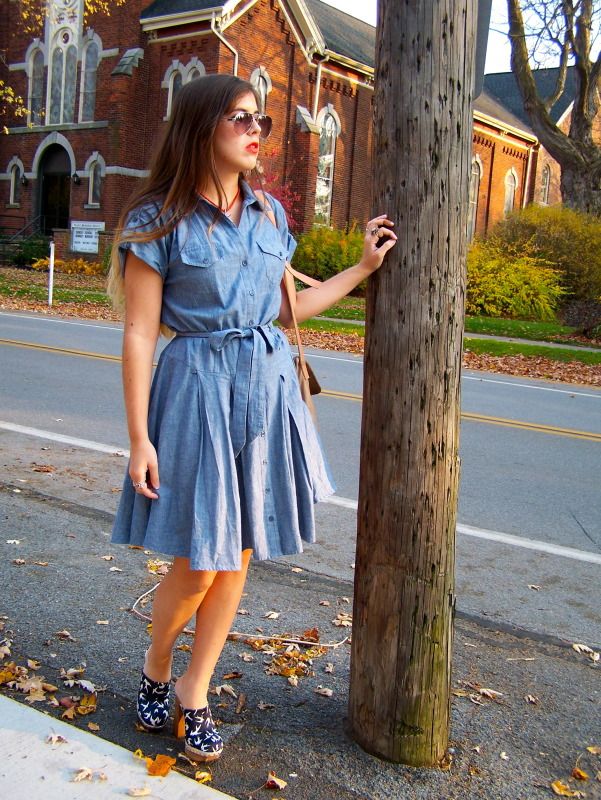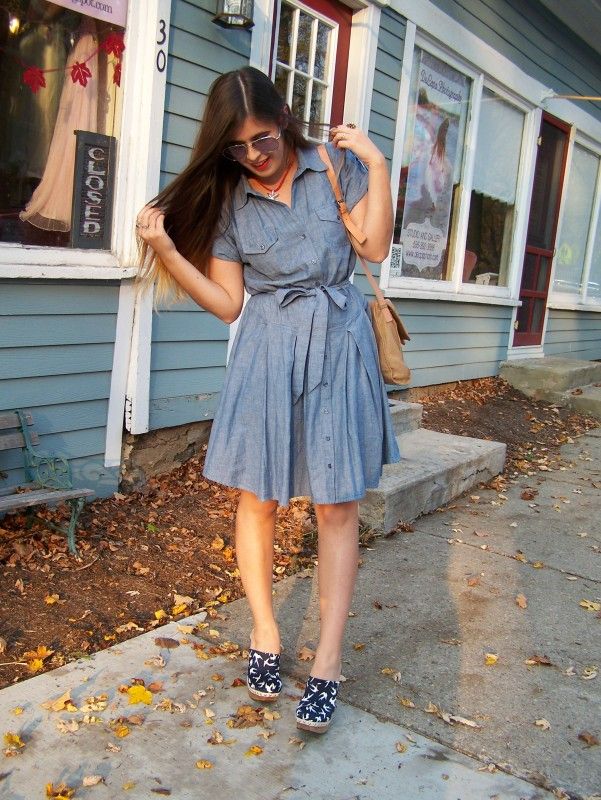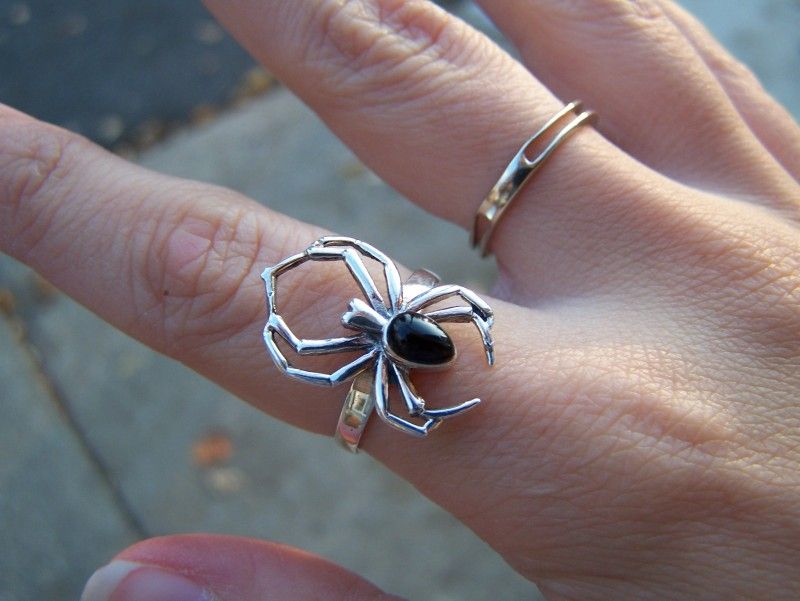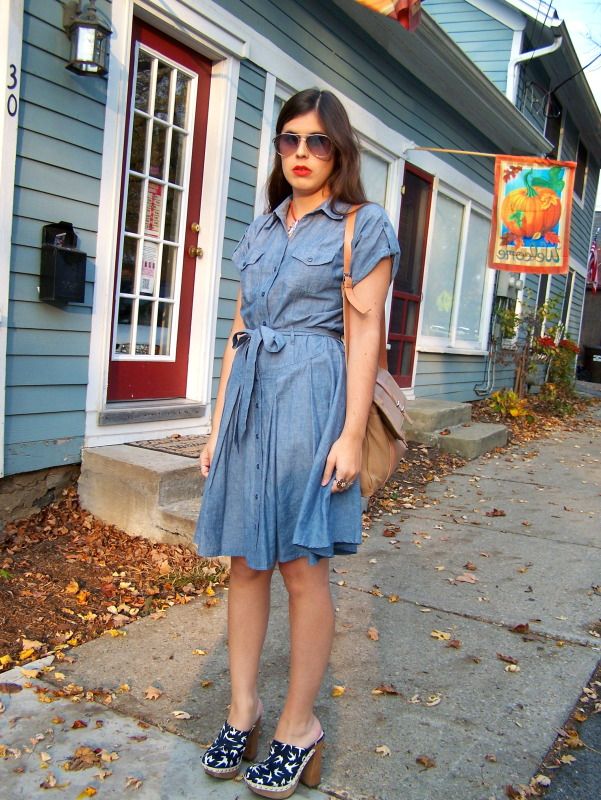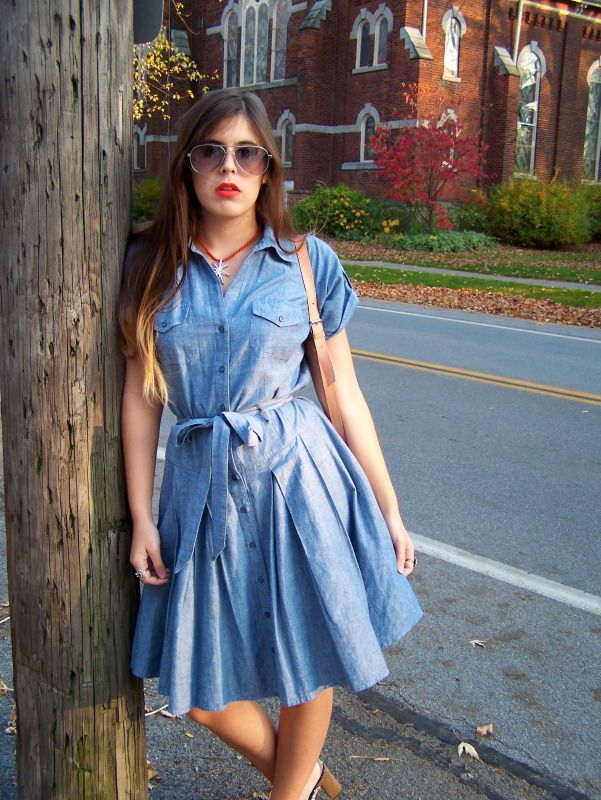 Thrifted dress, thrifted leather bag, Luella sunglasses, and Miu Miu SS2010 clogs.
Friday was probably the last time I'll see beautiful weather for awhile. Right now, I have cabin fever from being stuck inside. There's a hurricane happening and it's terrible. I hope everyone on the east coast stays safe!
I decided to live my last day of wardrobe freedom in this chambray dress I got for $2.50. It's super fun and comfortable to run around in. It's a modern twist on a 50's shirtwaist dress. I paired the dress with my amazing Miu Miu clogs! I still can't believe I own them. I love, love, LOVE wearing them and because they're satin I probably won't be wearing them for awhile.
I decided to be festive (or a clown depending on how you look at it) with some orange lipstick. Every time I looked in the mirror I was surprised. I guess I have to get used to it.
If you're on the east coast, please stay safe!