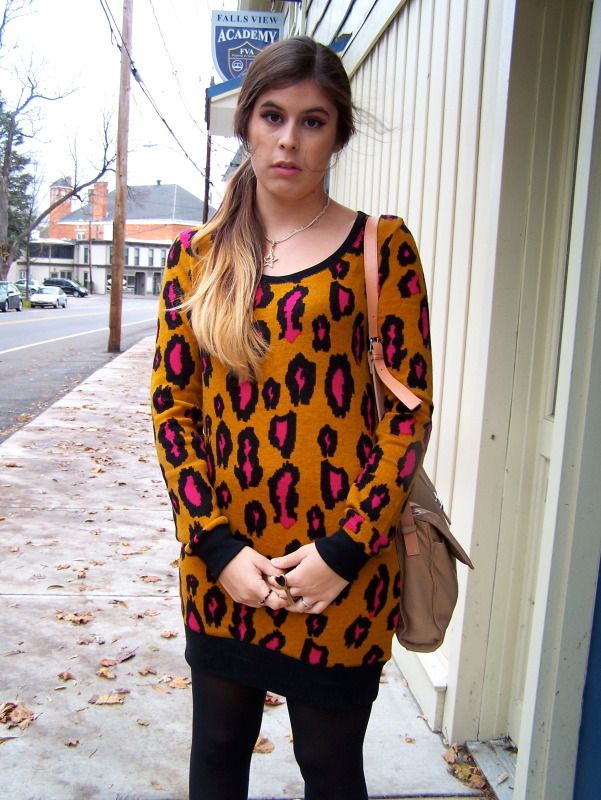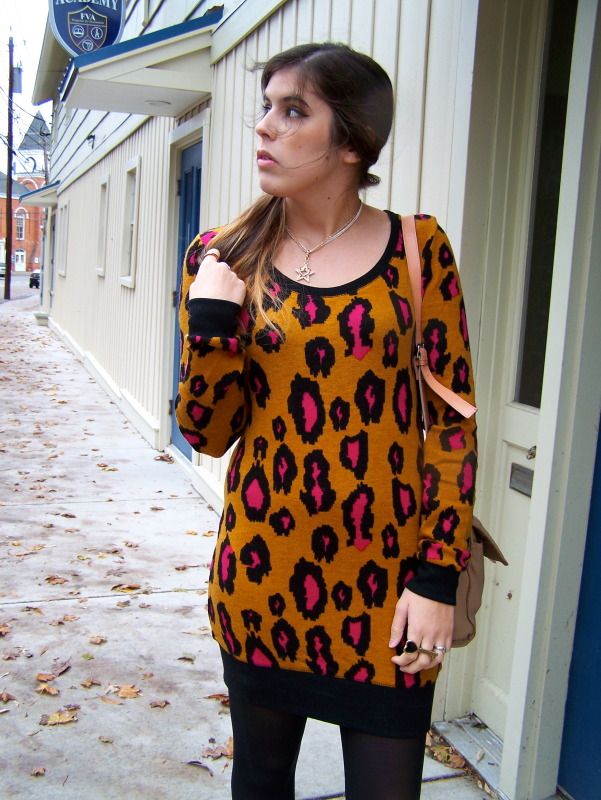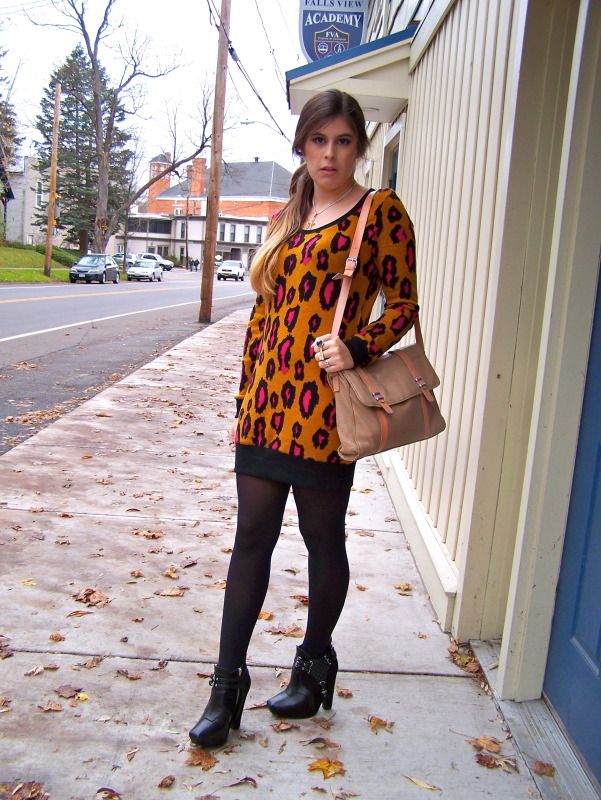 Love Tree (from Marshall's) sweater dress, Target tights, thrifted leather bag, and Sam Edelman Zoe boots.
Waking up to temperatures in the 30's this morning, I instantly knew I had to wear this dress. As soon as I saw it, I was smitten. Part horrendously-80's, part Betsey Johnson, all Morgan DeLapa (that's me). At first I had this paired with hot pink tights, then I looked at myself in the mirror. All I needed were some leg warmers and I could have been on an 80's sitcom. Black was a much better choice; it makes the dress pop. Today was also the perfect day to bring my Zoe boots out of hibernation. I forgot that they are so freaking comfortable!
By the way, I know you're probably sick of seeing this bag. It's my standby at the moment. I love the soft pebbled leather, the messenger bag style, and the fact that it was 40 cents.
Try to stay warm this weekend - our forecast is predicting snow! Yuck.