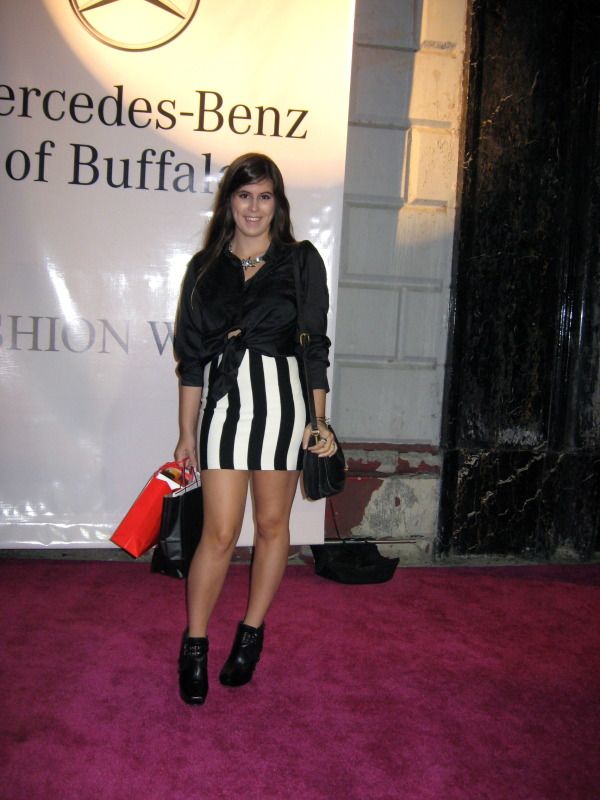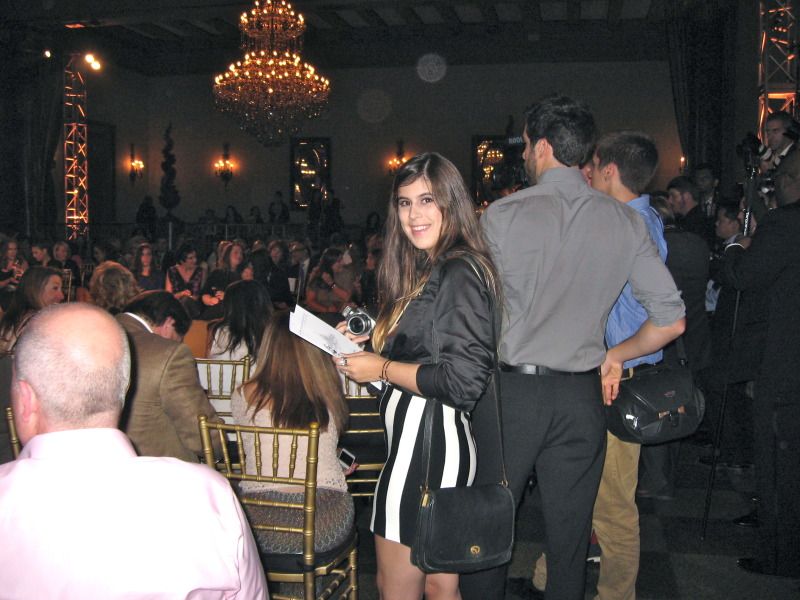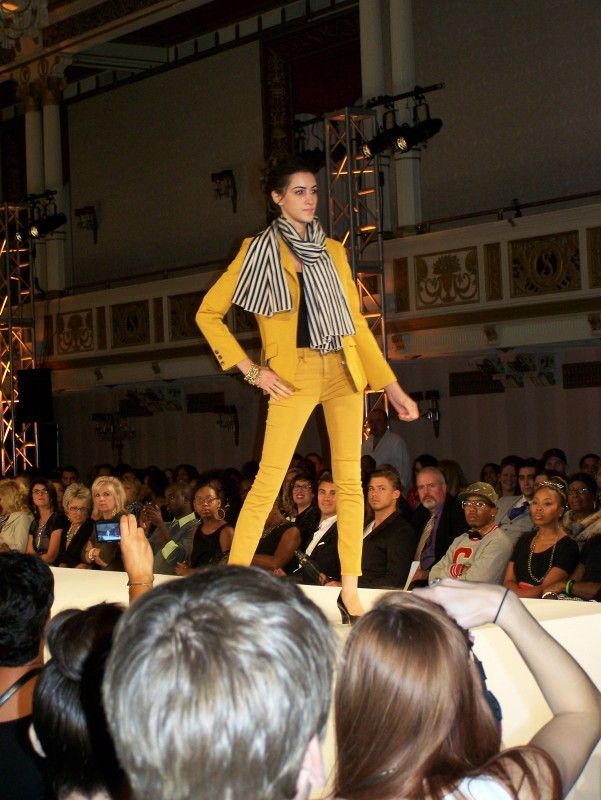 (One of my favorite looks of the night.)
I'm wearing: Forever 21 skirt, thrifted H&M blouse, vintage bag, and Sam Edelman Zoe boots.
I was very lucky to be asked to attend Buffalo Fashion week on behalf of Solis Magazine. I'm from Rochester, so it wasn't a far drive. It was so glitzy and fabulous, I loved every minute of it. Buffalo pulled out all the stops - I was very impressed.
I dressed simple, with a touch of crazy. I was just press so I didn't want to go all glam. I toyed with so many different outfits until I spontaneously threw this on. It was my first time wearing this ridiculously cool Beetlejuice skirt. I had picked it up at a sale awhile back, but the heavy knit was too much for the hot weather. Definitely can't wait to wear it more often and maybe have passerbys scream "BEETLEJUICE, BEETLEJUICE, BEETLEJUICE!" at me. I think I've talked about this before, way back
here
.
There were so many amazing looks displayed at the runway show. The mustard suit pictured above by Dowry Designs was one of my personal favorites. I don't want to ruin any of the amazing things I saw at the event. You can pre-order the magazine that will feature my article on Buffalo Fashion Week
here
.
I'm off to have a lovely meal with Brian. I hope your week is going splendidly.