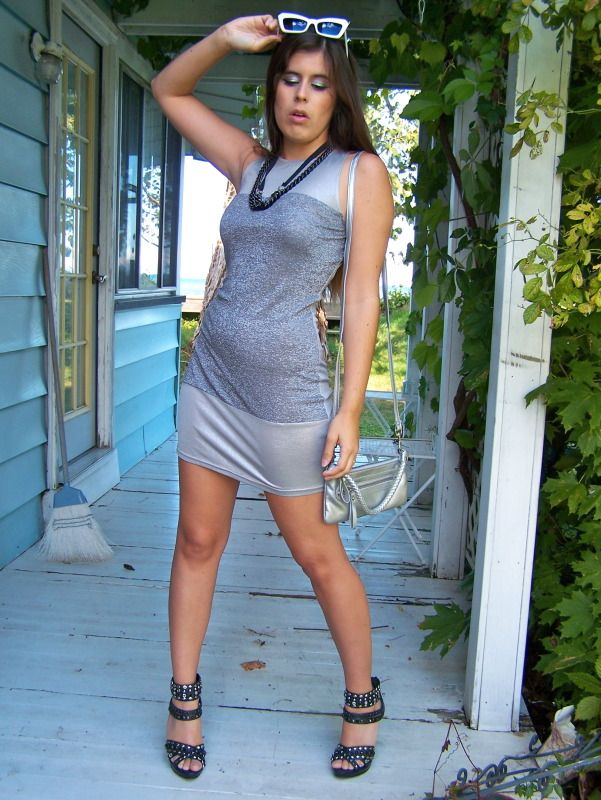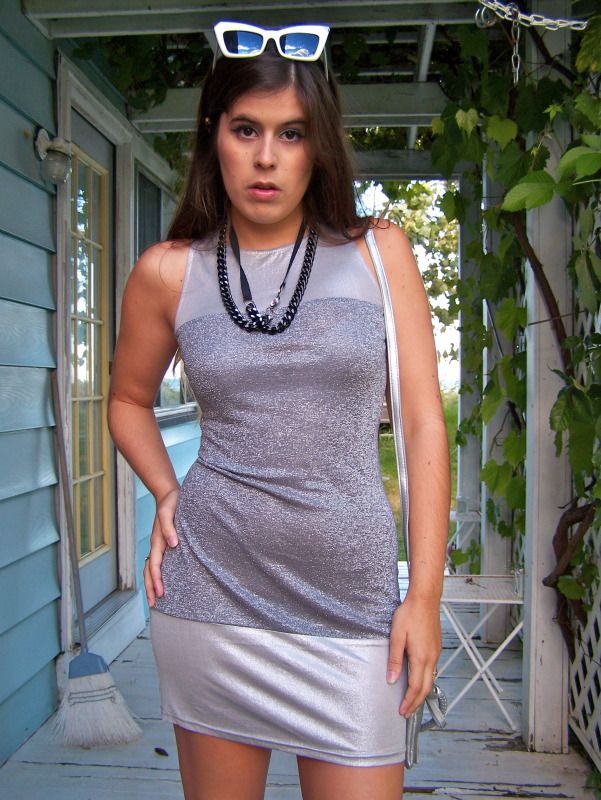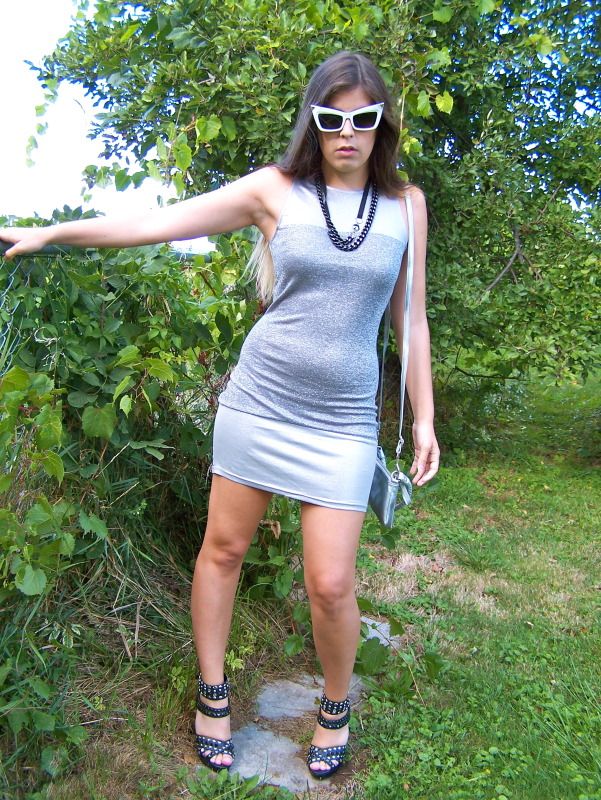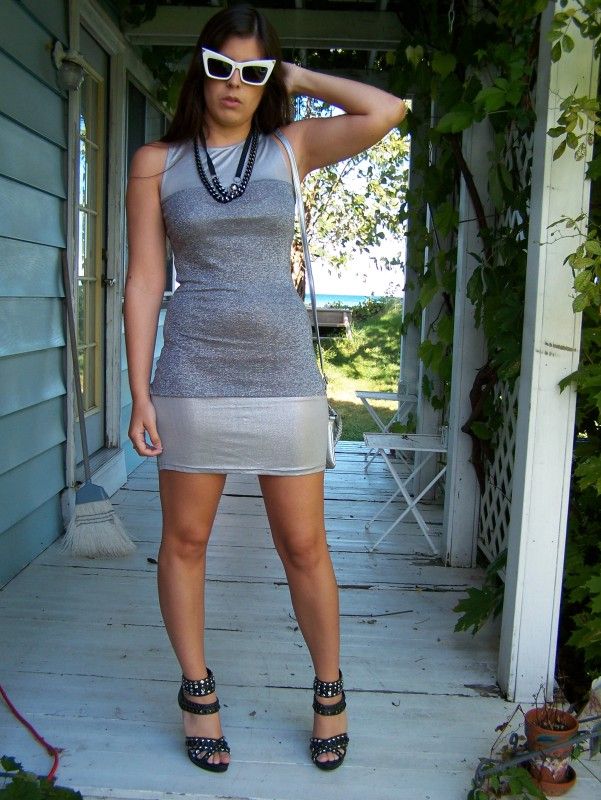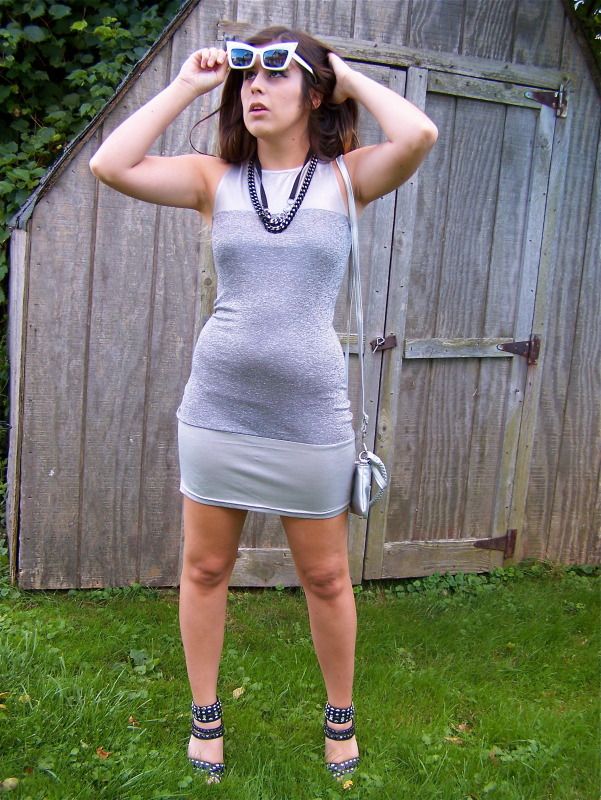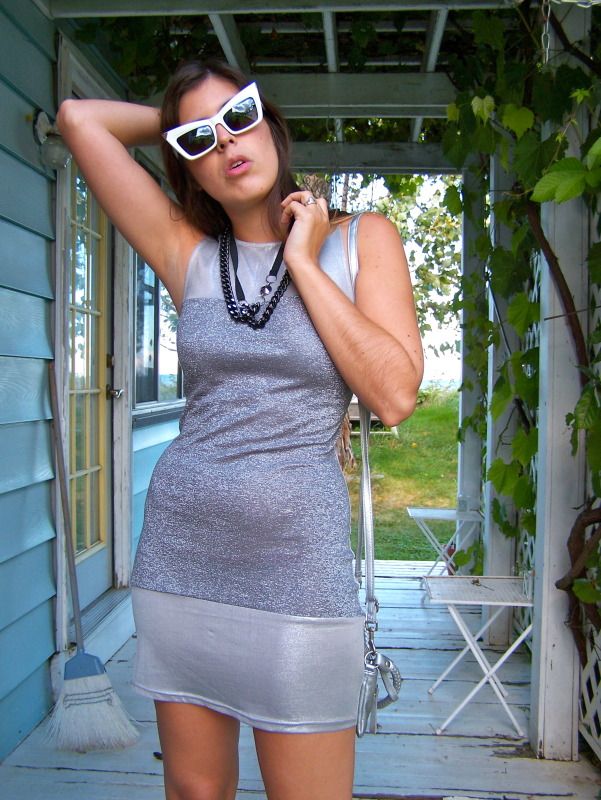 Sugarlips Neptune Cadet dress, Target cross body purse, Icing chain necklace, eBay sunglasses, and Aldo Smeal heels.
This gorgeous dress is courtesy of
Sugarlips (click to go the website)!
I was so excited to wear it without a jacket due to a warm spell we've had. It's super soft and comfortable, even though it's sparkly. That's a problem I have with a lot of metallic knits, they're incredibly itchy. Not this dress! I love that the cut is so flattering. I usually feel super self-conscious when I wear a body-con dress. This one hugged me in all the right places (thank goodness! I don't want to look like a sausage in a tube sock). The cut really reminded me
Carrie Bradshaw's
dress from season two of Sex and the City. Simple, yet fabulous.
I love the whole alien/space cadet vibe the dress has going on. The silver lame really looks like liquid when it's on, so cool! I'm going to wear it again tomorrow for date night. Normally I have trouble styling body-con dresses, but I found the silver actually made it easier (I thought it'd be harder!). My heavy chain necklace went perfectly. That necklace was a great investment, it goes with everything.
Instead going for a casual daytime look, I went for a bold one. I wore my favorite studded shoes and added matching silver eyeshadow. I definitely stood out (I love looking like a space cadet). Next time I'm going to wear bright yellow eyeshadow to match the crazy zipper! I love it.
I hope your week is going splendidly. Mine's been super busy yet exciting!