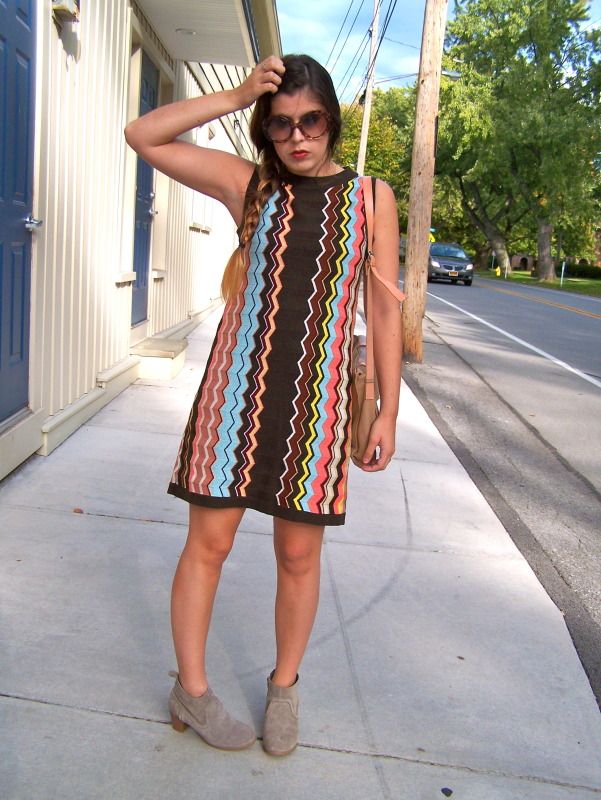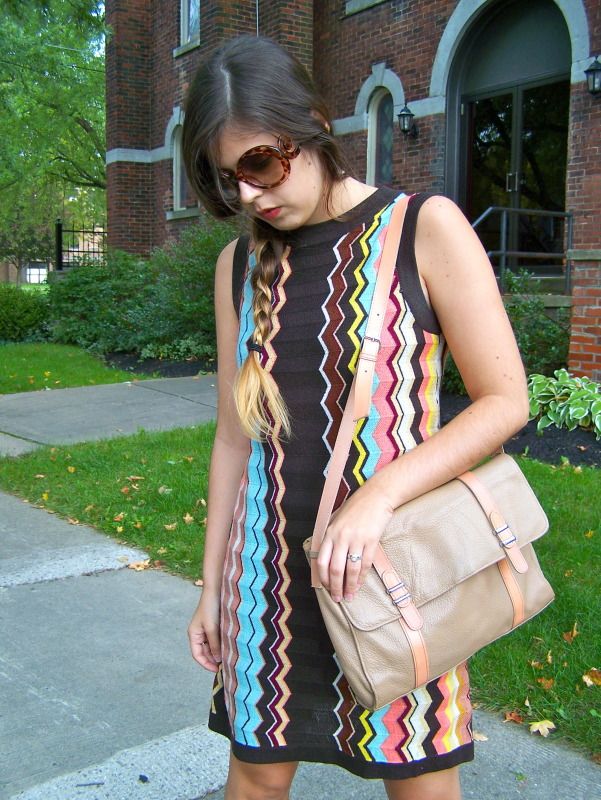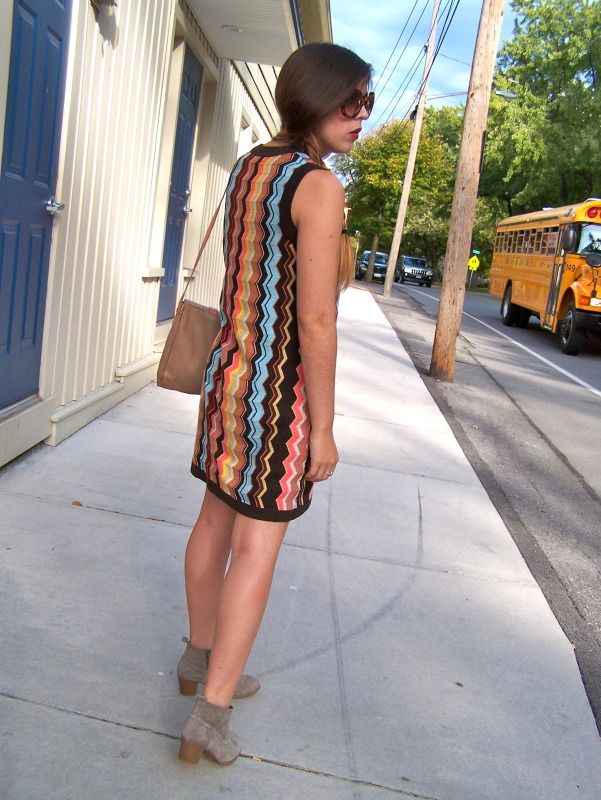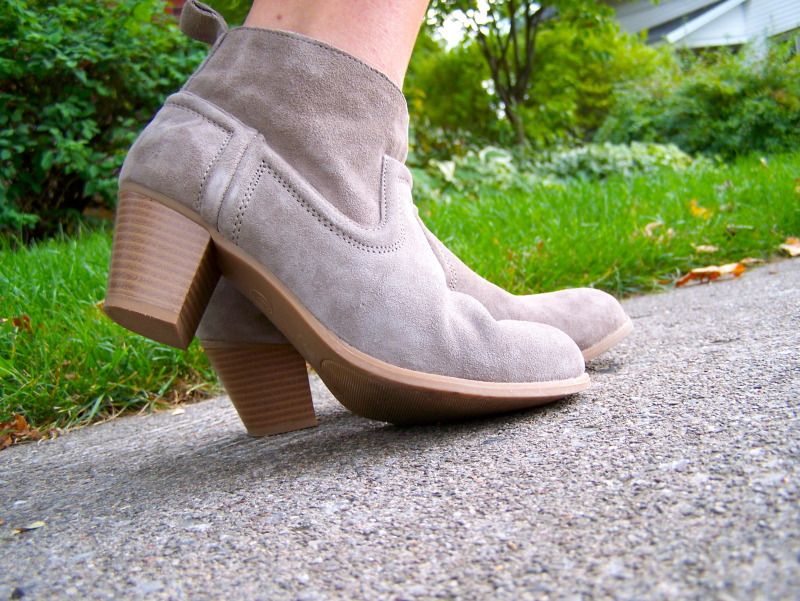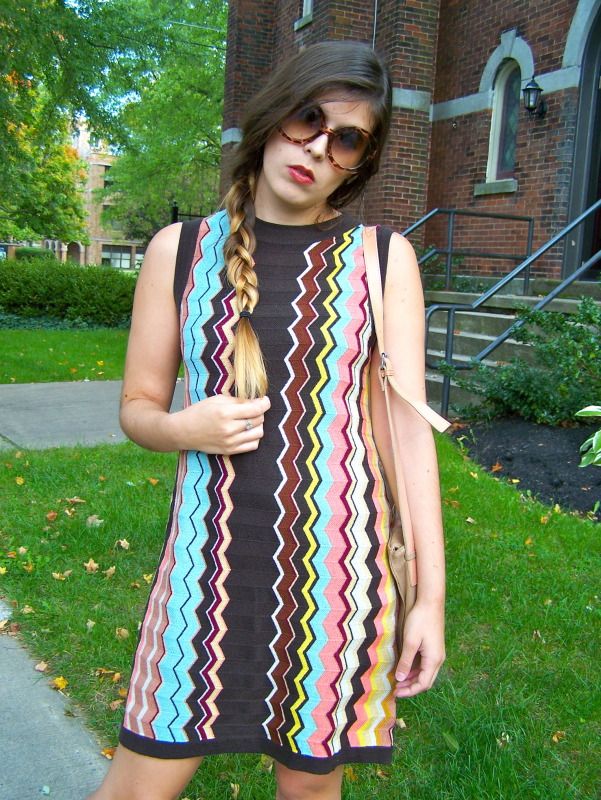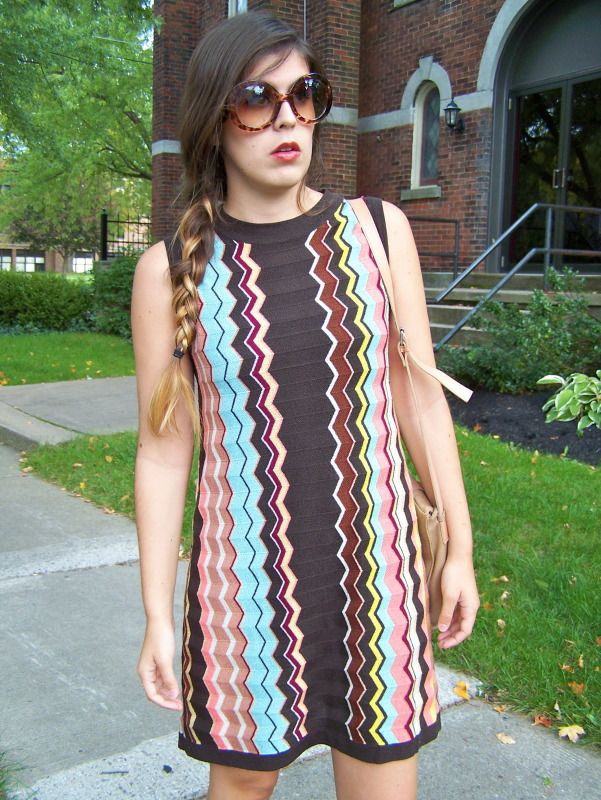 Missoni for Target dress, thrifted leather bag, eBay sunglasses and Target booties.
There is nothing more essential to me than simple styling after a night of feeling sick. That's exactly how I dressed this morning. If you have been reading my blog for awhile you've probably seen this dress before. It's such a statement piece that it doesn't need much else. That's why I chose it this morning. After a year, I'm still smitten with it. The colors and knit make it perfect for fall, which is the best time of year.
Fall is also wonderful because I can wear my new booties! I scored these for 6 bucks in the Target clearance aisle. I sometimes feel like I'm always at Target. I get a lot of basics there because of their awesome clearance prices. Too much wonderfulness. Also, too much money spent there.
Well, I'm already loving our beautiful fall weather. I hope you're enjoying it too.