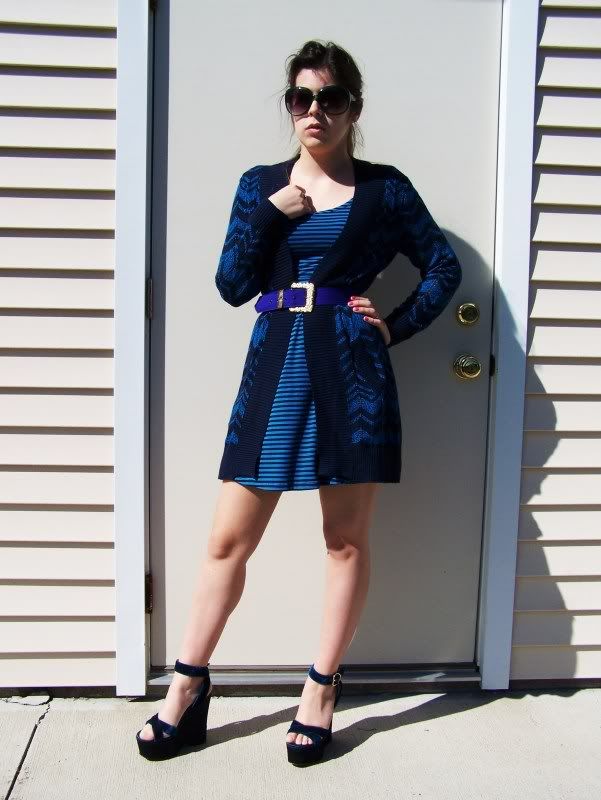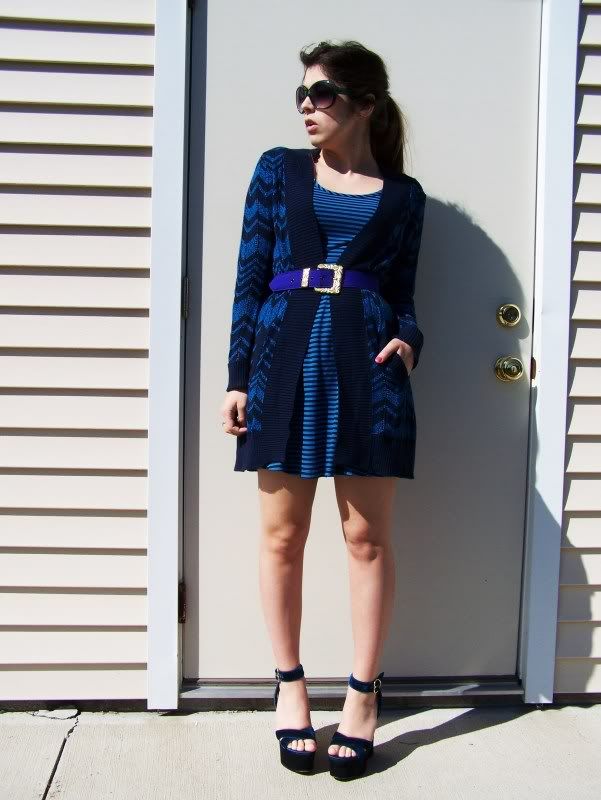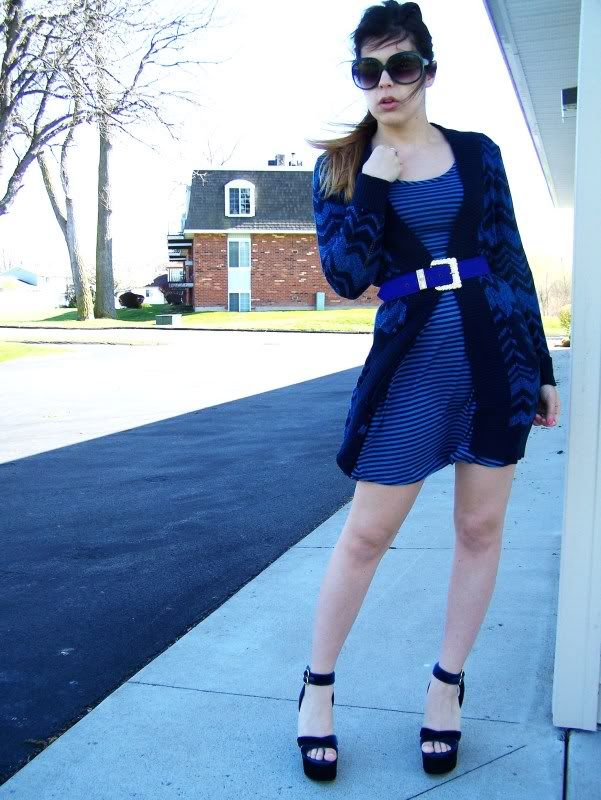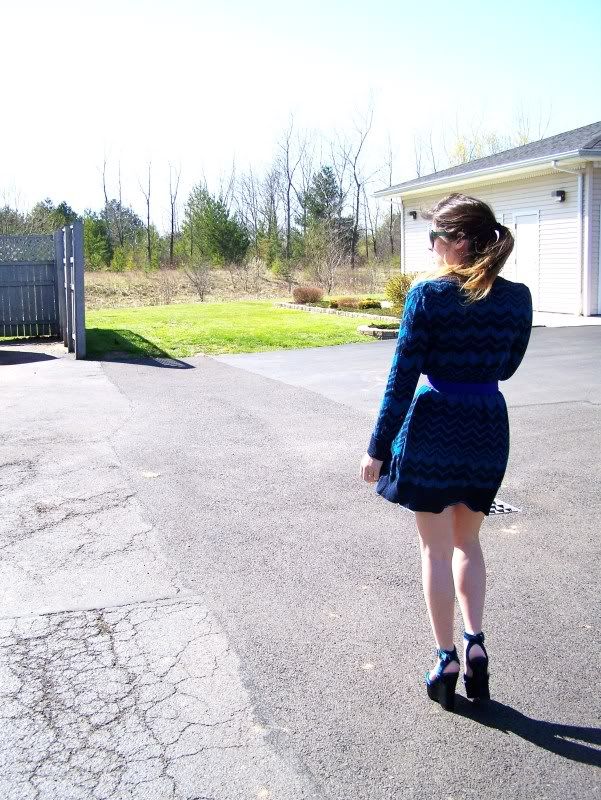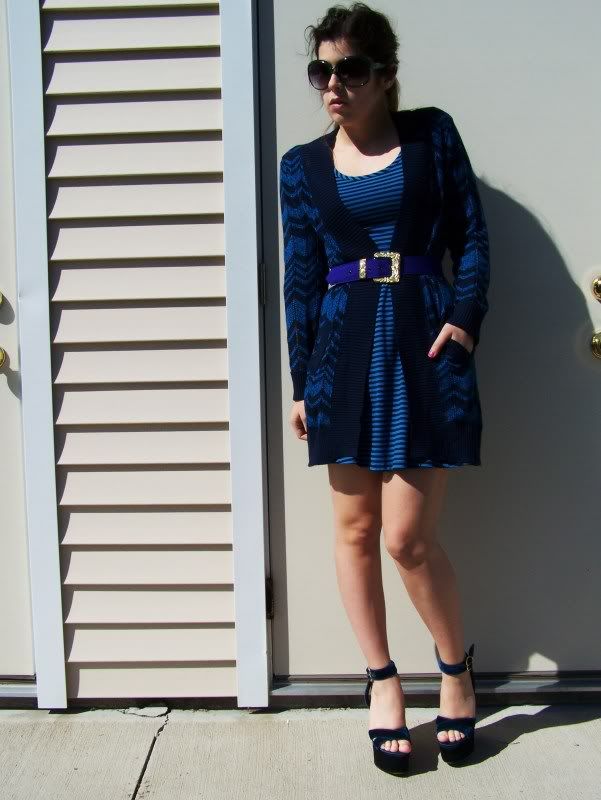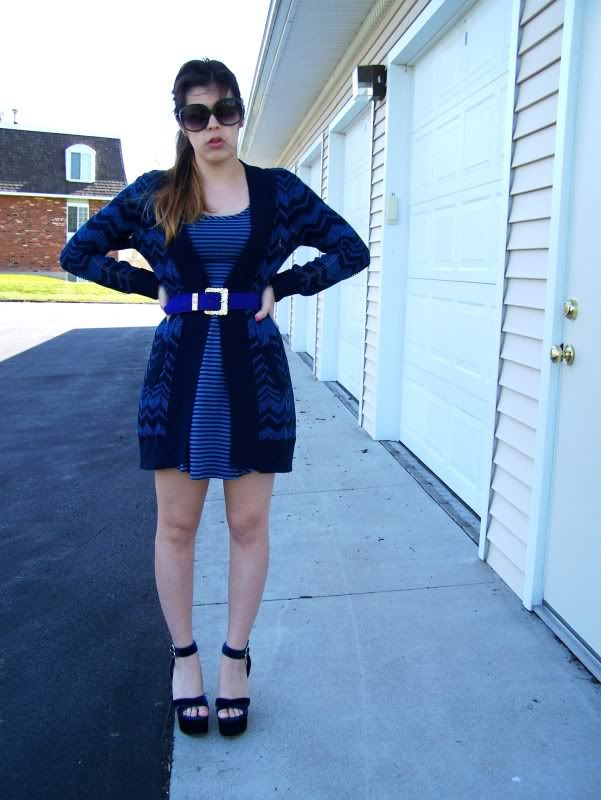 Missoni for Target cardigan, Target dress, thrifted vintage belt, and Betsey Johnson platforms.
When noticing a bunch of my favorite pieces were blue, I decided to go totally monochromatic with my outfit for the day. The colors in this awesome dress I got for 5 dollars awhile ago, (seen plain
HERE
) matched my favorite Missoni for Target sweater perfectly. I was worried the outfit would look too crazy, but I decided I didn't care because I'm always crazy.
I tied the whole look together with this pretty vintage belt I got for 50 cents at Salvation Army. I love the big gold buckle, which is surprising because I'm not really into gold. Not to mention I added some more blue accessories, a crazy messy pony tail and was good to go!
It's a beautiful evening, so I'm going to take a walk. If you're having some bright sunny weather take advantage of it while you can. They say the April showers are coming.