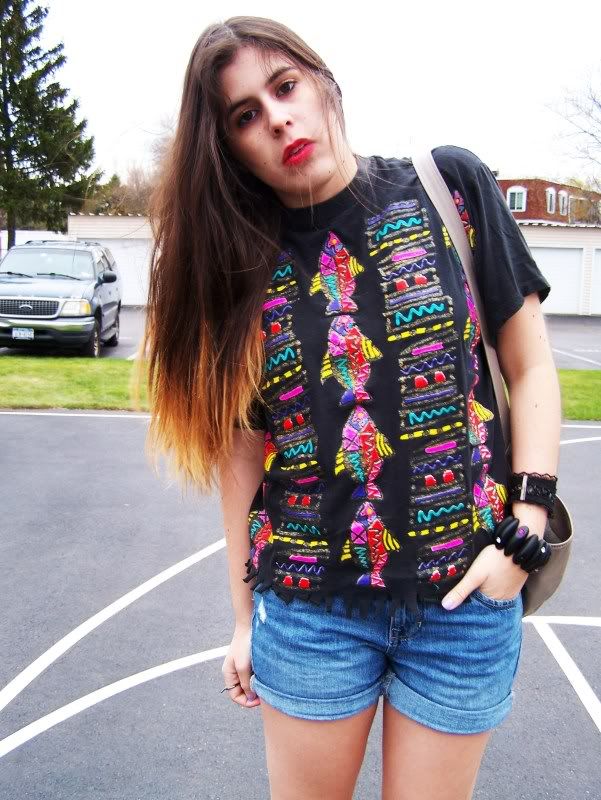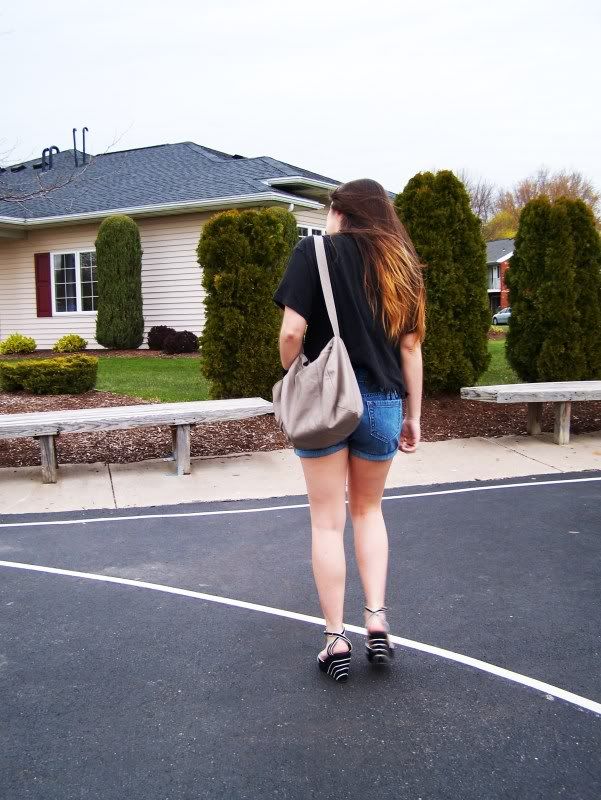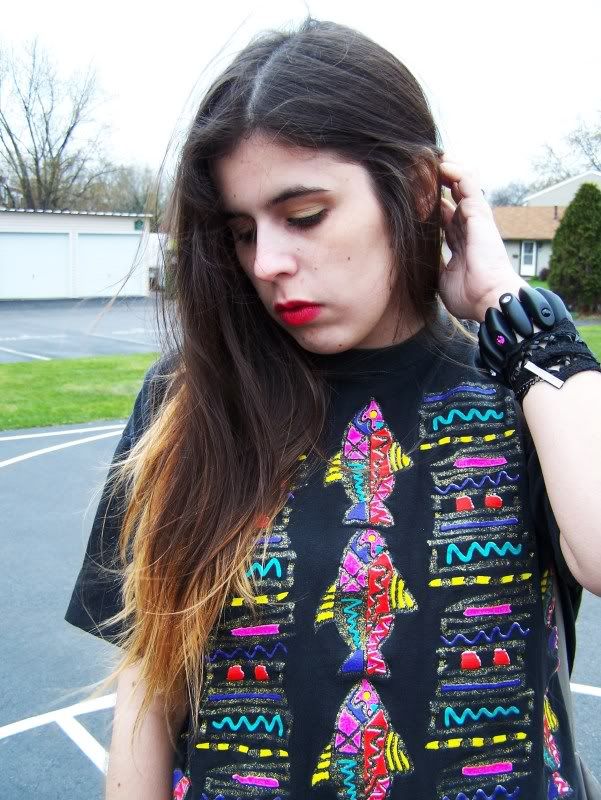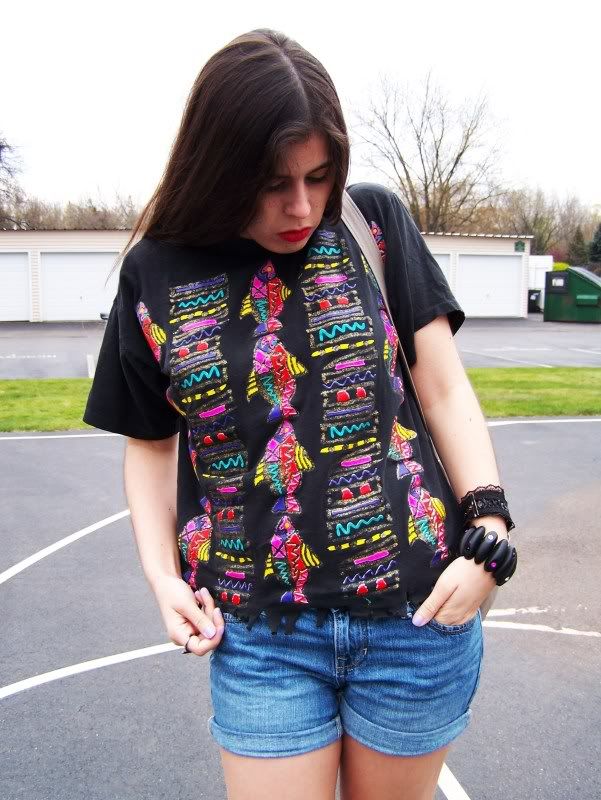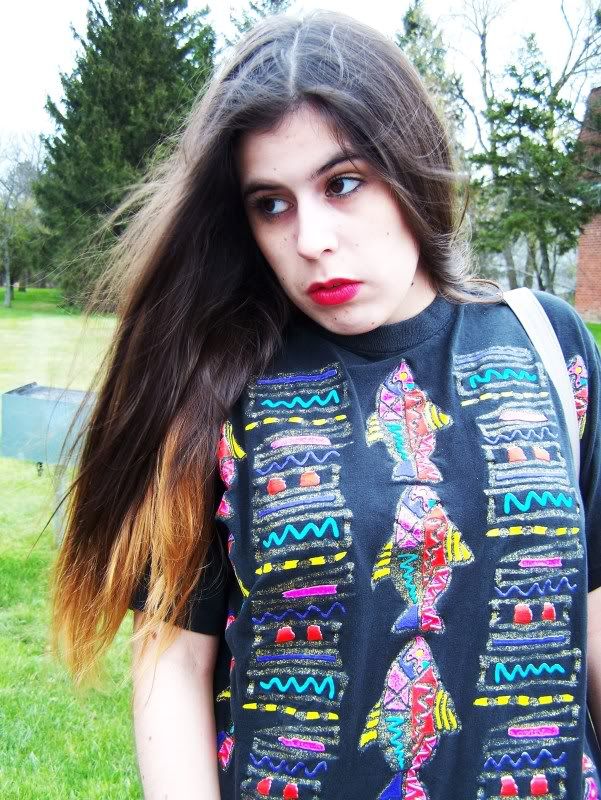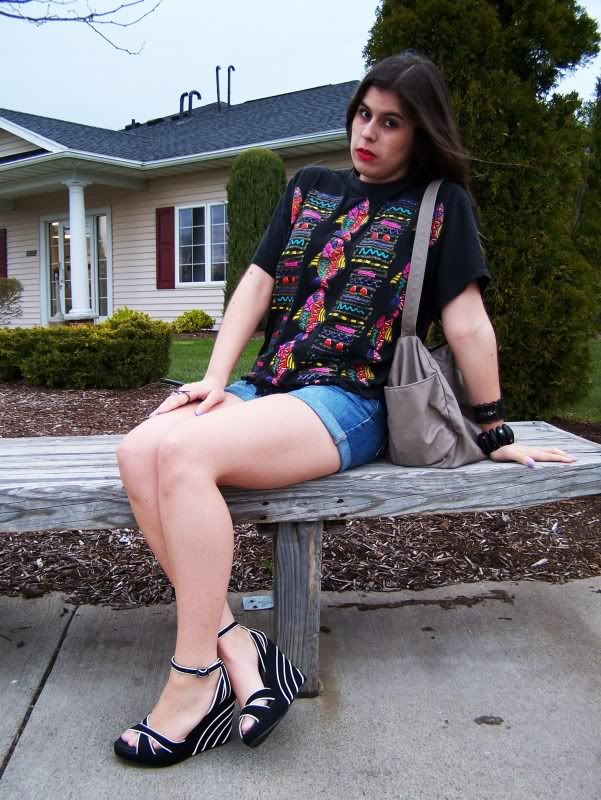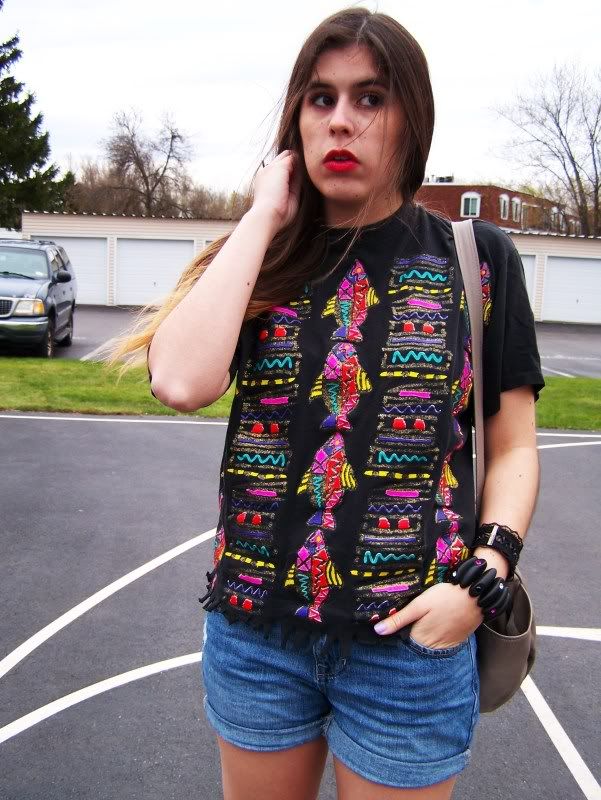 Thrifted 90's shirt, thrifted Old Navy shorts, thrifted bag, and Restricted Footwear wedges.
There's nothing more exciting than the first really warm day of Spring. Compared to Saturday when I wore this outfit, today put the temperatures to shame. So I may have jumped the gun a little.
My absolute love for horrendously ugly 80's/90's garb is clearly evident by my awesome fish tee. I found it in the men's t-shirt rack at the thrift store while perusing for vintage band tees. It was 99 cents so of course it was a no-brainer purchase. Surprisingly, my boyfriend doesn't hate it. I took the ridiculousness to the next level by adding some lipstick. I've really been trying to dabble in some lip colors, I've never been keen on lips. I'm loving it so far, last week I donned some hot pink.
Life has been pretty frantic lately, and I've really missed having time to put together an outfit. It should be getting back to a semi-normal now. I really missed blogging on a regular basis.
I hope you all had a happy Monday!