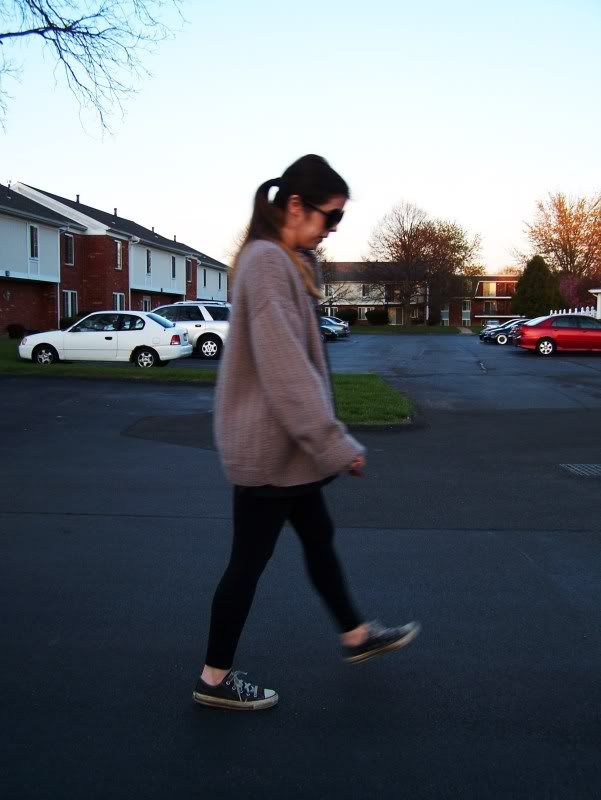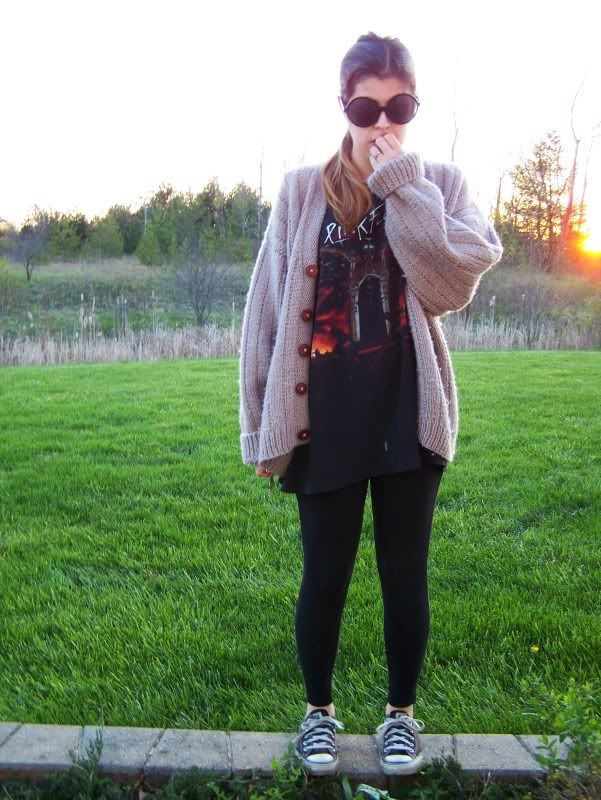 Vintage Pink Floyd tee, Charlotte Russe leggings, thrifted sweater, and years old Converse sneakers.
Every girl needs that outfit that she can bum around her house in, take walks in, and just feel free in. This is mine. When I'm spending a lot of time at my apartment, I find myself living in this shirt. It's my favorite vintage band tee, especially because it came from The Wall Tour - that's freaking awesome. Words cannot describe how much I love this shirt.
I rarely ever wear leggings when I'm out and about anymore, but I find them too comfortable not to bum around in at home. The only problem is, they seem to attract cat hair. Yuck.
My 7 year old Converse are also a must for taking walks, or running errands. They are still my go-to sneaker. After all this time, I think they are finally the perfect amount of worn-in.
I hope everyone is having a great week. I'm heading back to work tomorrow after a loss in my family. I'm pretty excited to get on a normal routine again.