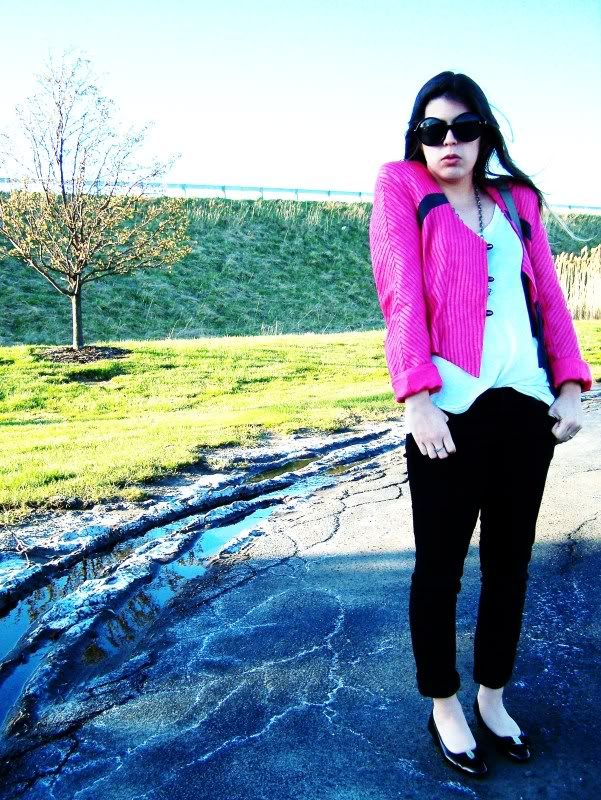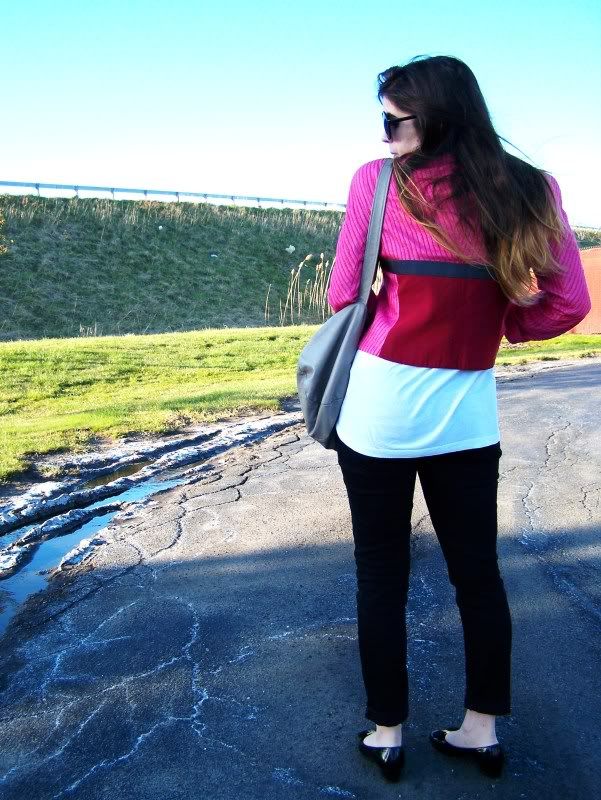 Vintage Armani jacket, thrifted Bongo jeans, Target tee (which I wear way too much), thrifted bag, vintage necklace, and Ferragamo flats.
Between dealing with crazy eBay customers and the utterly depressing weather we've been having lately, I was in no mood to wear anything photograph worthy.
With the re-emergence of the sun, I decided to wear this amazing vintage Giorgio Armani Black Label jacket, it's 100% silk and very luxurious. The story about how I acquired this jacket is a story I'll be telling for years I'm sure. A private seller came into my vintage shop with heaps of clothing to offer me. Among the many beautiful pieces (including two amazing 60's Pucci skirts I sold), was this jacket. I ended up buying this piece for 5 bucks. When I discovered it fit, I couldn't help but keep it. It's lightweight, yet keeps me warm and the grosgrain ribbon details are out of this world.
I also got to wear my freshly repaired Ferragamo's. The sole on the heel totally snapped off, I walk way too hard on my heels! They are my favorite flats in the whole universe. Okay, so maybe they tie with my Chanel's, but they are still amazing.