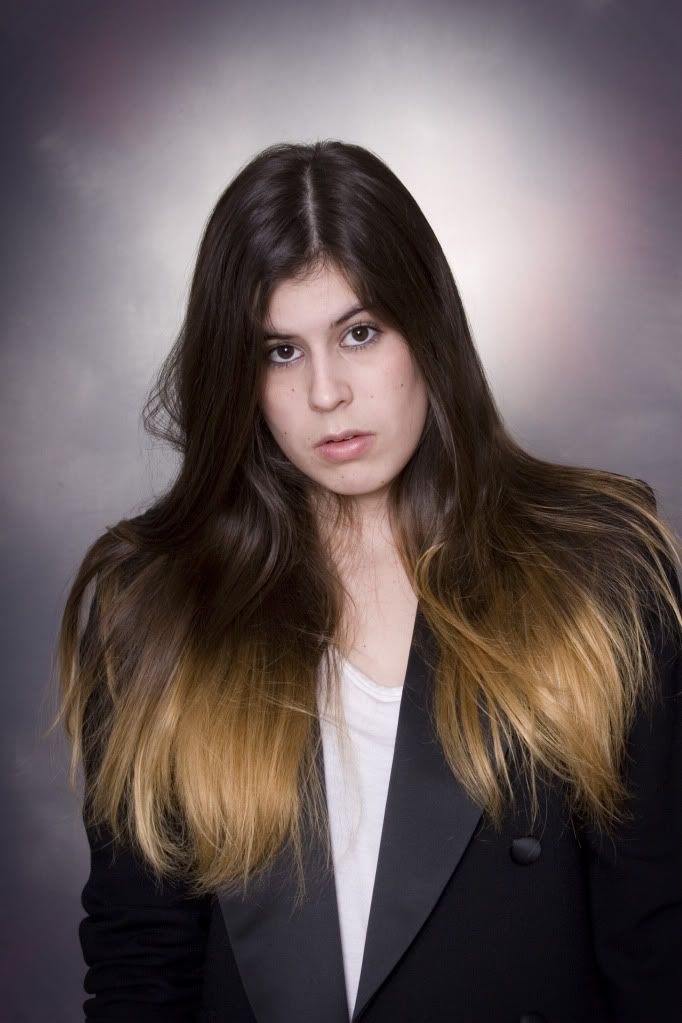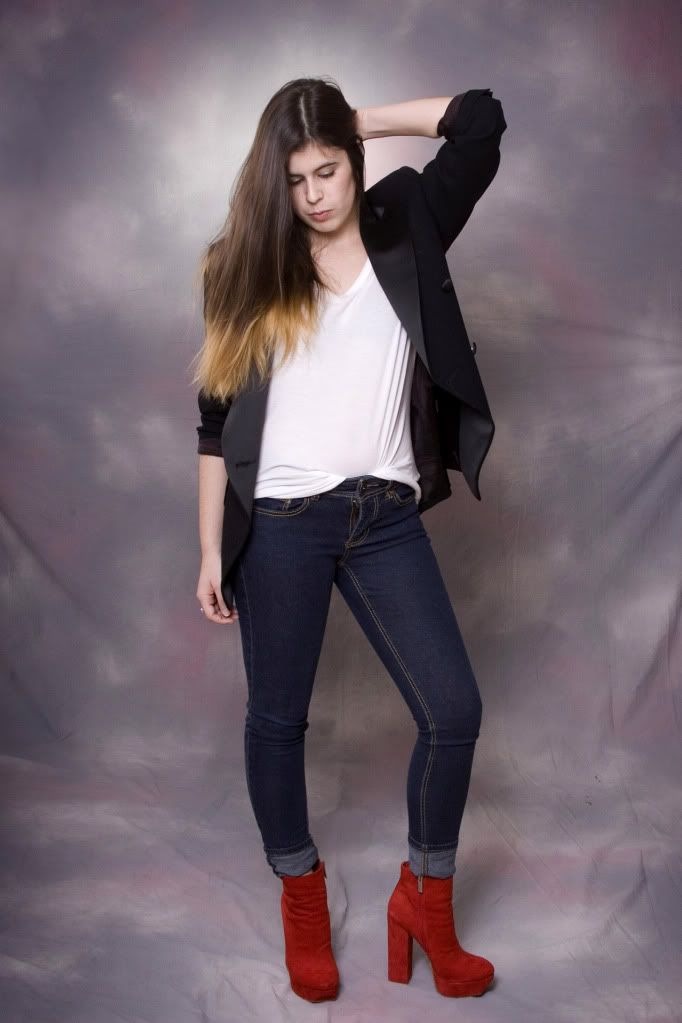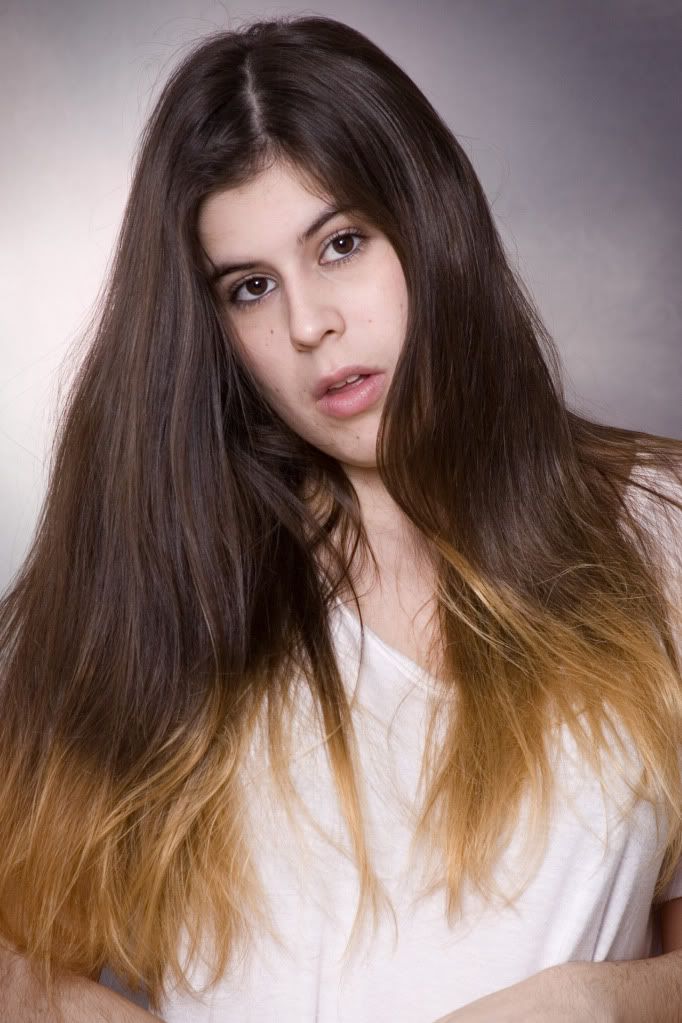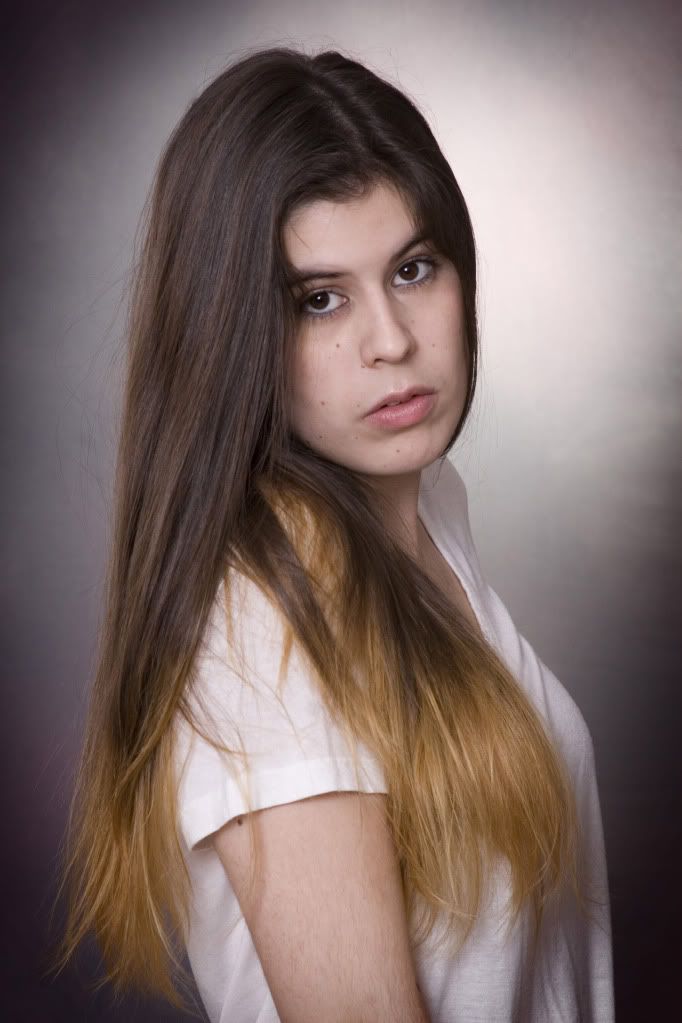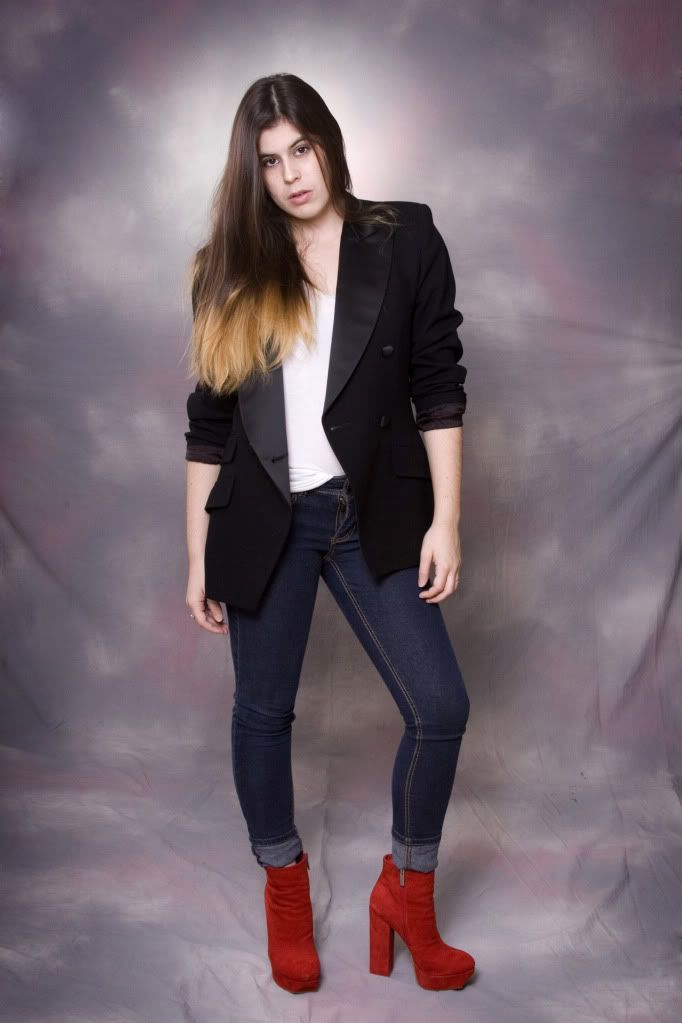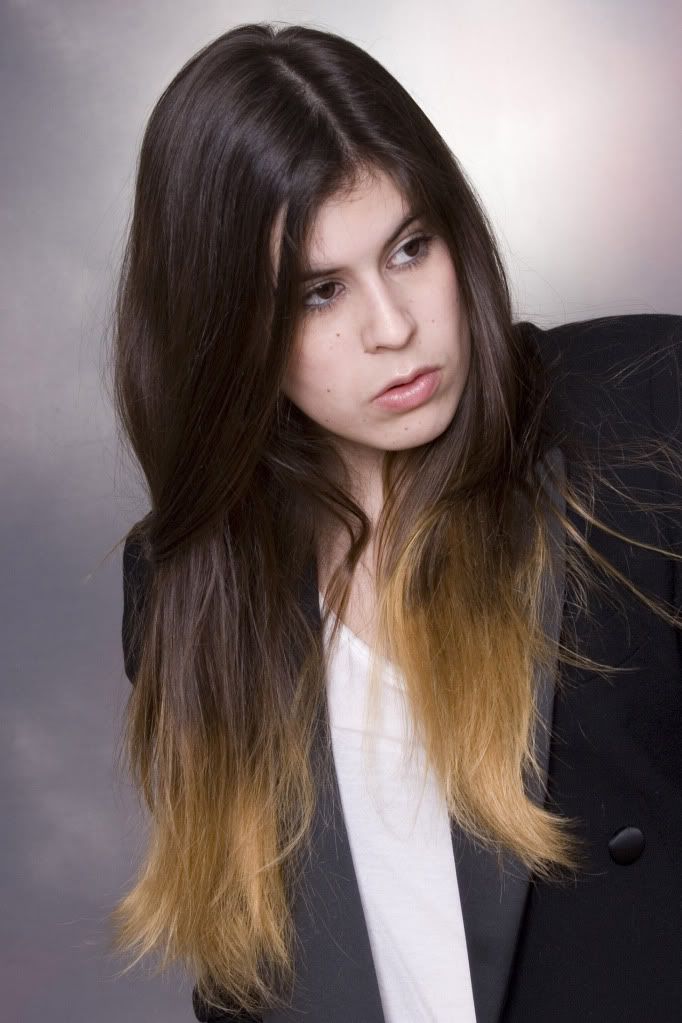 Thrifted vintage tuxedo blazer, Target tee, thrifted jeans, and Dolce Vita Jemma boots.
For my whole life I've just been a brunette. I have never dyed my hair and I really wanted to try something new. I don't care if most people think the "ombre" trend is played out, trashy, or any other negative adjective to describe this hairstyle. I like it and it's a great way to experiment without totally ruining my hair. I also don't have the patience to dye my hair and wait for my natural color to grow back out. I like my natural color and am way too lazy about my hair to keep up with the roots. (It sounds awful but it's true. haha.)
It's pretty funny, I went in just to get the ends bleached so I could put turquoise on the ends. I ended up liking the blonde so much I decided to keep it. I'm just going to put a few blue streaks in. I've always wanted to try some wacky colors!