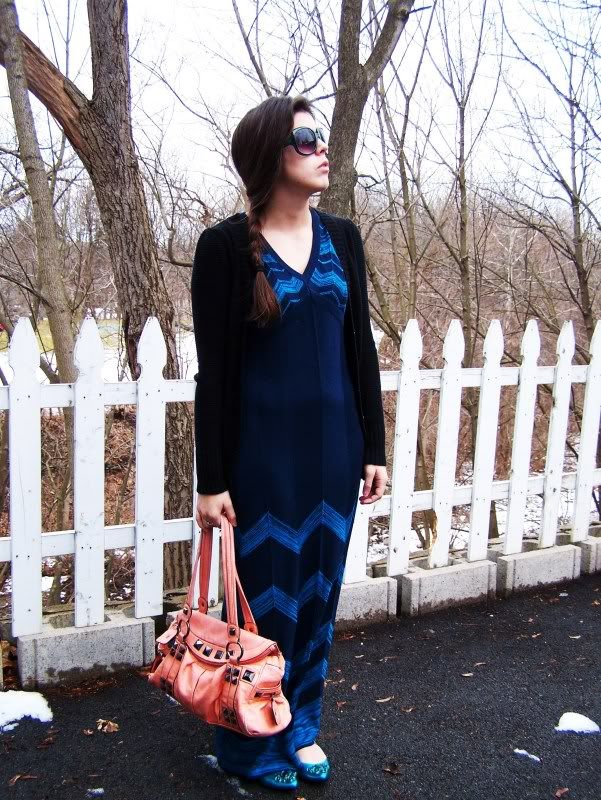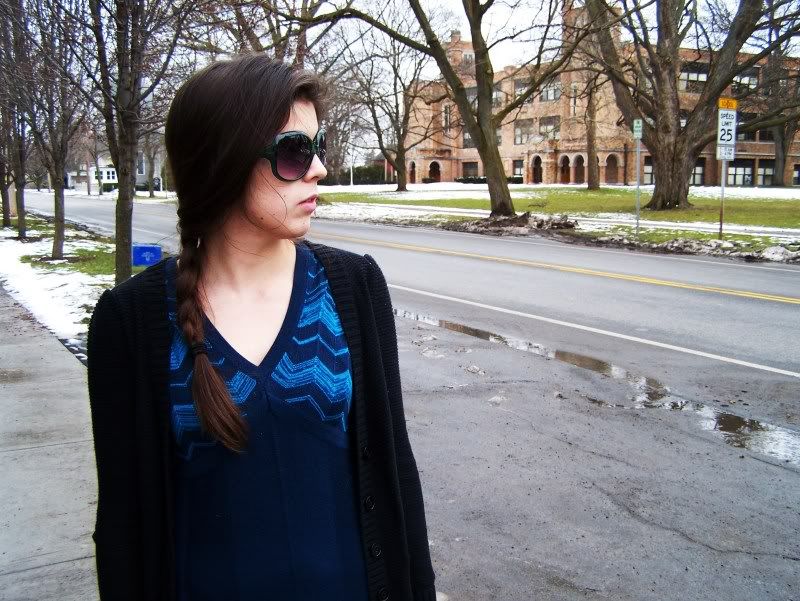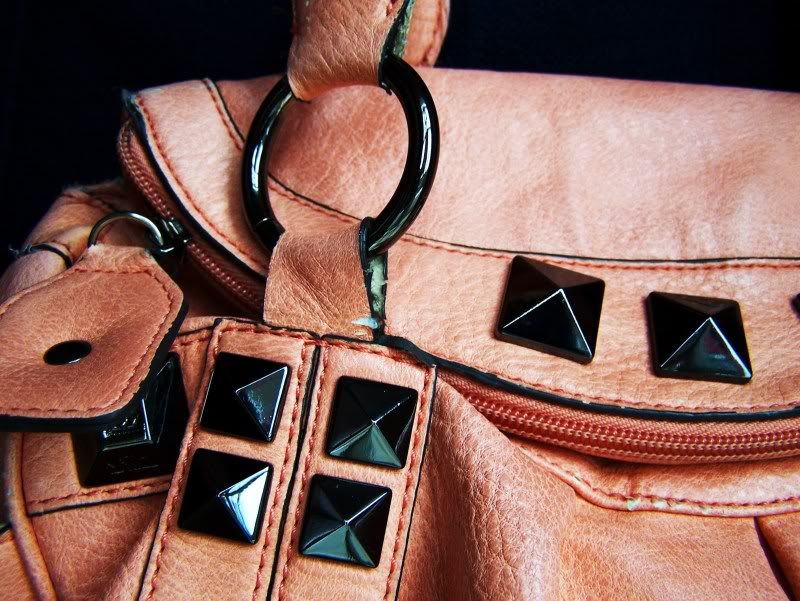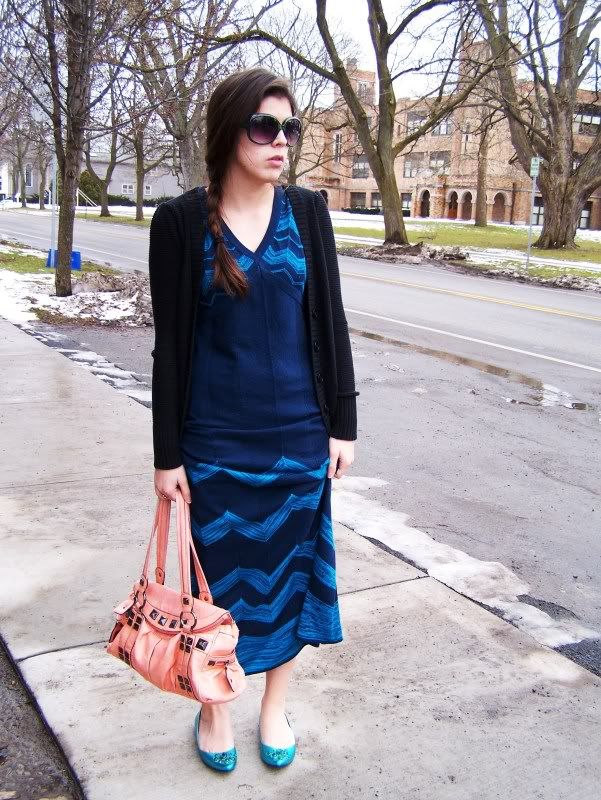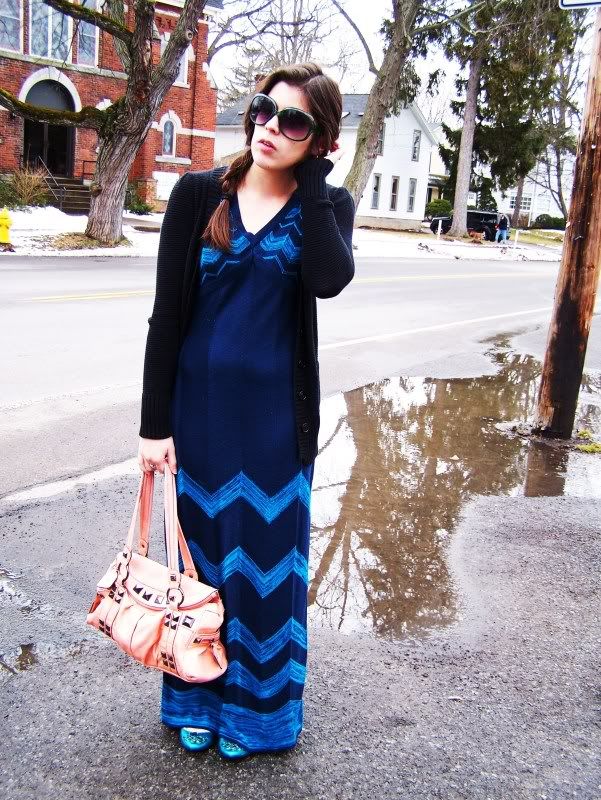 Missoni for Target maxi dress, Target cardigan, Kathy van Zeeland bag, and Sigerson Morrison for Target flats.
Since the beginning of Fall and well into Winter, my favorite colors to style together have been black and blue. It's something I never had tried before (something I was always told not to do) and I love it. So, with the mild weather we've been having, it was the perfect time to break out one of my Christmas presents. This gorgeous Missoni for Target dress. I was having quite the crisis yesterday when I couldn't find the right sweater to pair with it. I tried a million different things, but most of them made me look like a bag lady. A Missoni wearing bag lady, but still a bag lady. Then it hit me, my black cardigan! It was perfect. The dress is so comfortable and easy to wear. It's something I don't have to be constantly thinking about all day. That's a nice change from a lot of the outfits I wear.
Much later in the day, I came to realize that almost everything I was wearing came from Target. It' funny, but I do own many things from that store.
Who's with me?