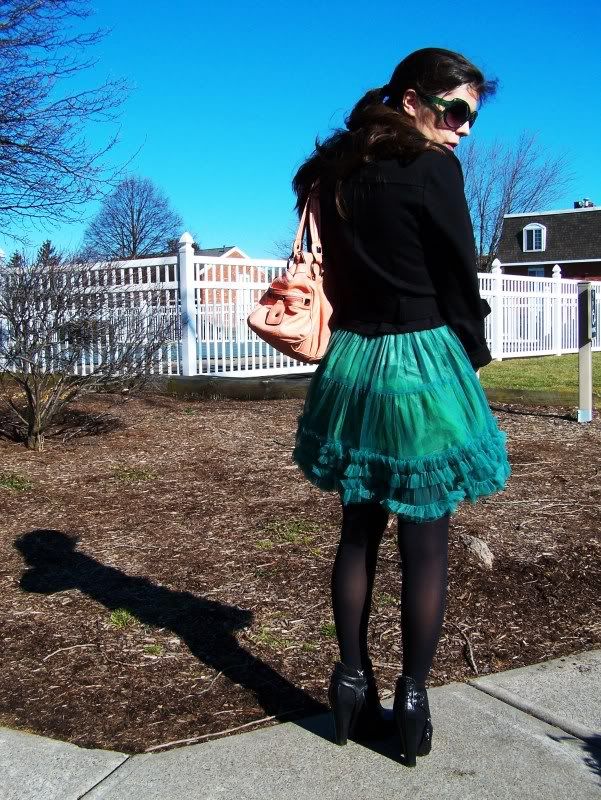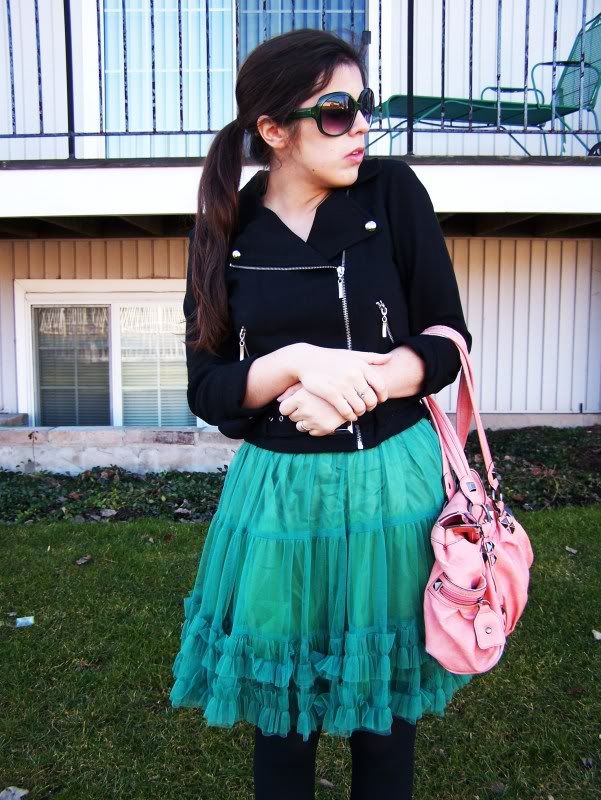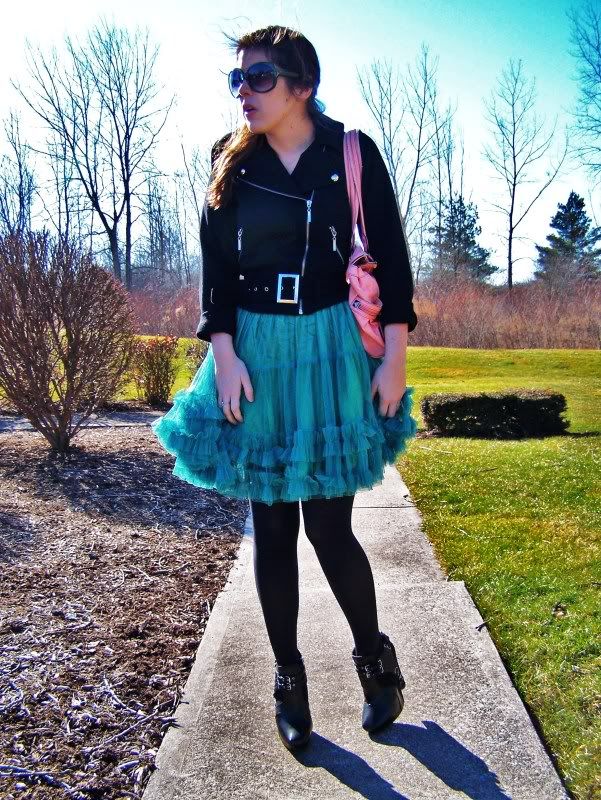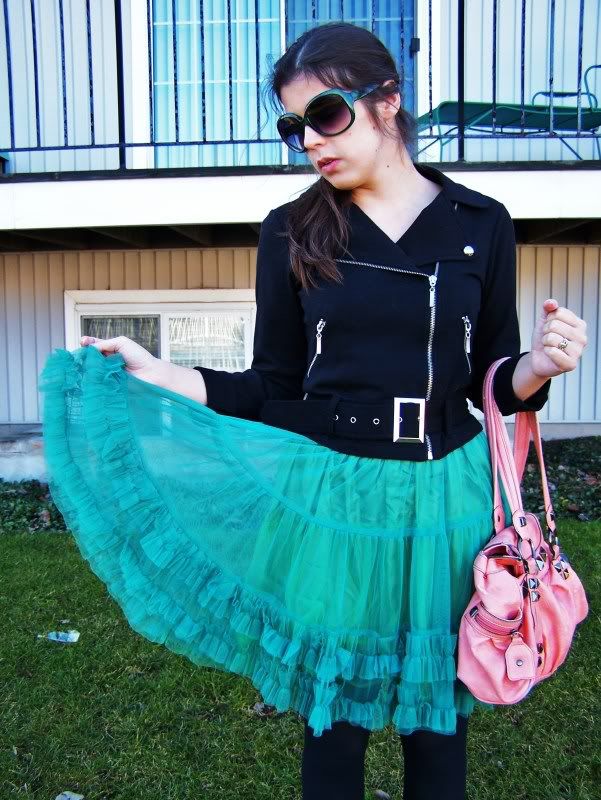 Charlotte Russe motorcycle jacket, Forever 21 skirt, Target tights, Kathy Van Zeeland bag, and Sam Edelman Zoe boots.
This was one of my favorite outfits two years ago (minus the boots, because I didn't own them). Upon realizing I hadn't worn this jacket in ages, I put together one of my old standby get ups. I still love it, but I feel changed. I've moved past this now. While I still love pairing girly with grungy, I don't think my outfits are as simple anymore. I guess they're just simple in a different way or maybe I haven't changed at all. Instead of pairing this skirt with a jacket, I like pairing it with crazy polka dots, or American Apparel leotards.
It was definitely interesting to put this outfit back on and think about how much I've changed in two years. Not just style wise, but as a person in general. Sometimes it's good to reflect.
On a much lighter note, I scored a pair of authentic Ksubi jeans on eBay for $8.50. I can't wait to share them with you. I also have some exciting news to share sometime within the next few weeks. Stay tuned!