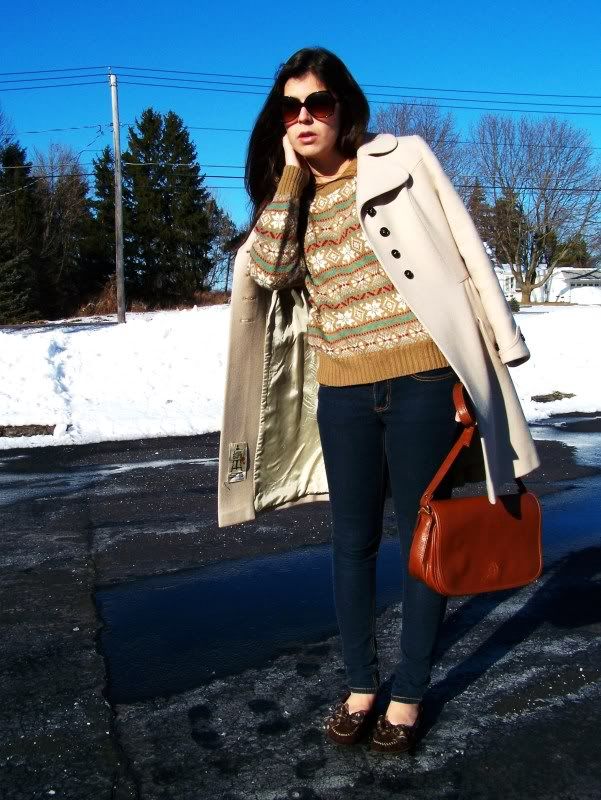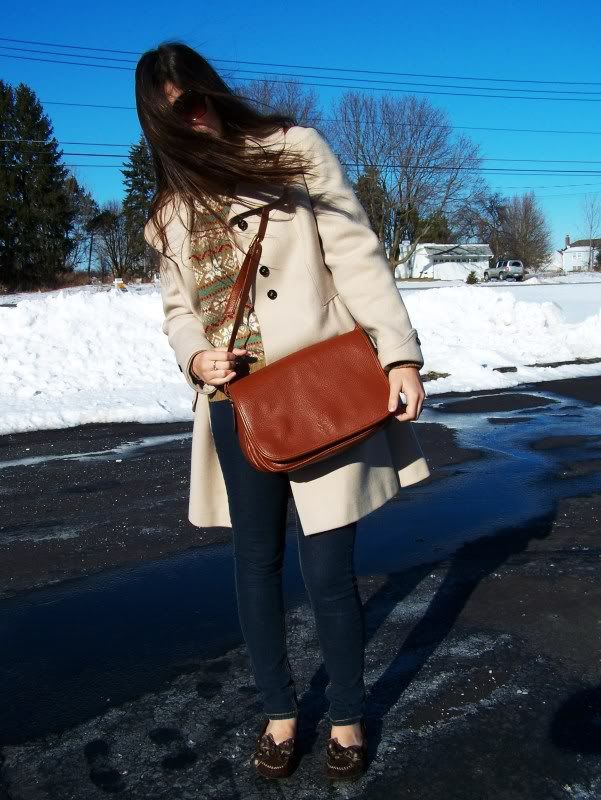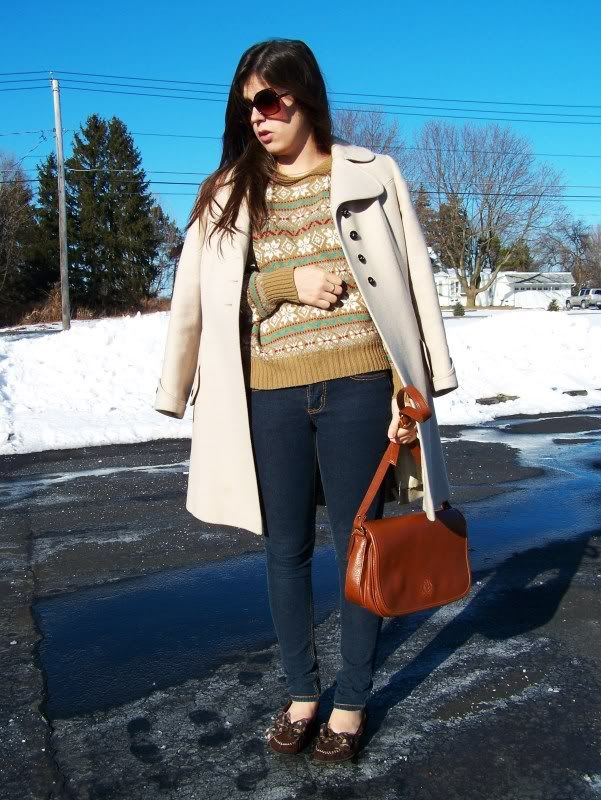 Thrifted Van Heusen sweater, thrifted skinny jeans, vintage 1960's coat (recently seen HERE), thrifted bag, and years old American Eagle moccasins.
When I'm in a foul mood and in need of a no fuss outfit, I always default to a skinny jean/sweater combo. It's my "normal" people clothes, so to speak. Of course, I could never be normal. I'm just too weird to fall under that category.
This awesome sweater I found at a thrift store that was going out of business. It ended up being 40 cents, I was expecting to pay at least a dollar for it. It was an awesome surprise. Speaking of 40 cents, this purse I got at the same thrift store for that gloriously low price. You may recall me talking about a bag binge I went on a few weeks ago. This was one that I scored. Super simple, yet has a touch of pizzazz. That's my favorite combo.
It's a gorgeous day here for once, so I'm going to enjoy it. Happy Monday, hope yours wasn't awful!