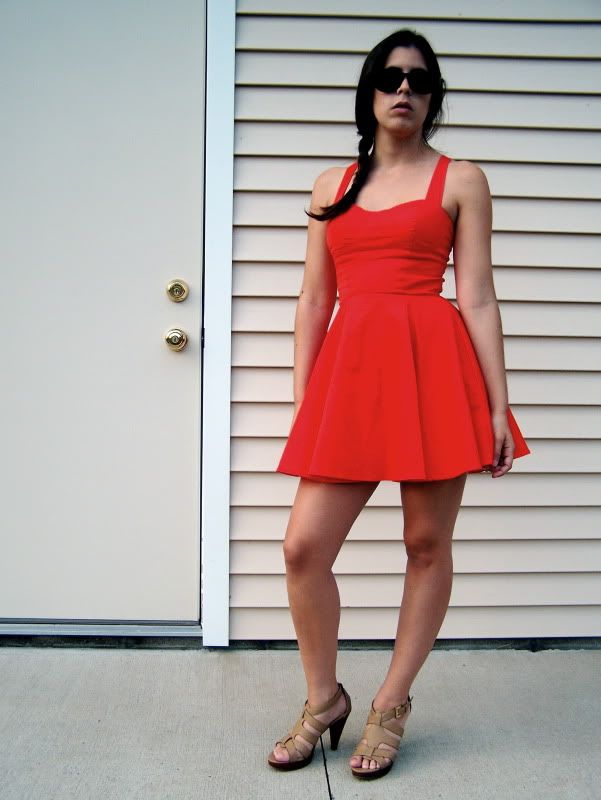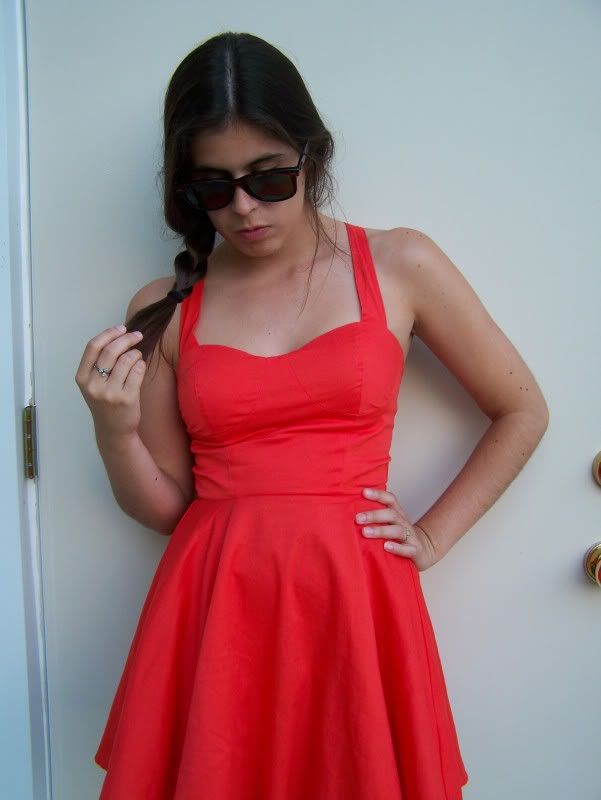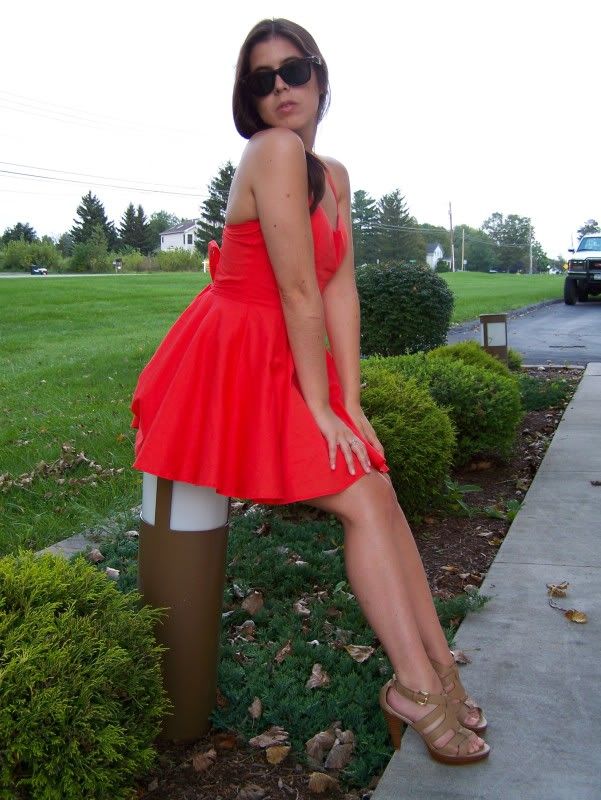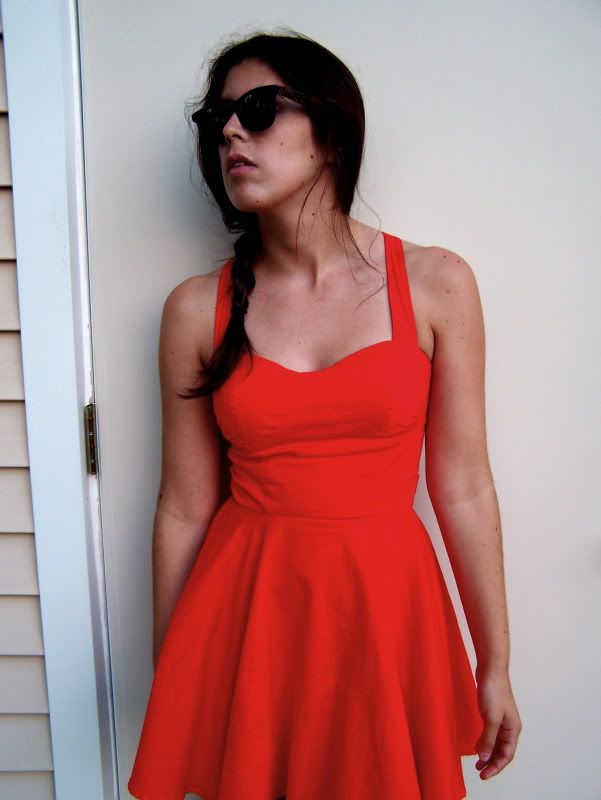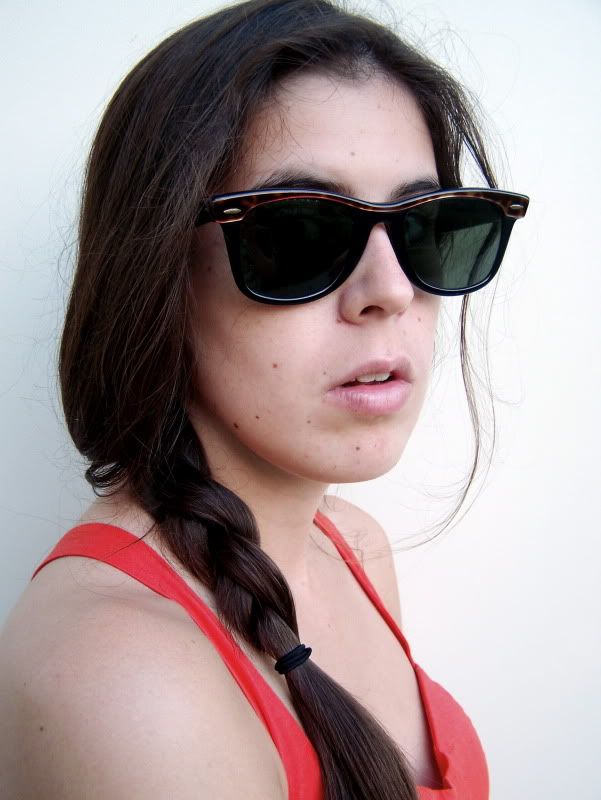 Forever 21 dress, thrifted Nine West sandals, and vintage Ray Ban wayfarers.
Change of shoes at the pier: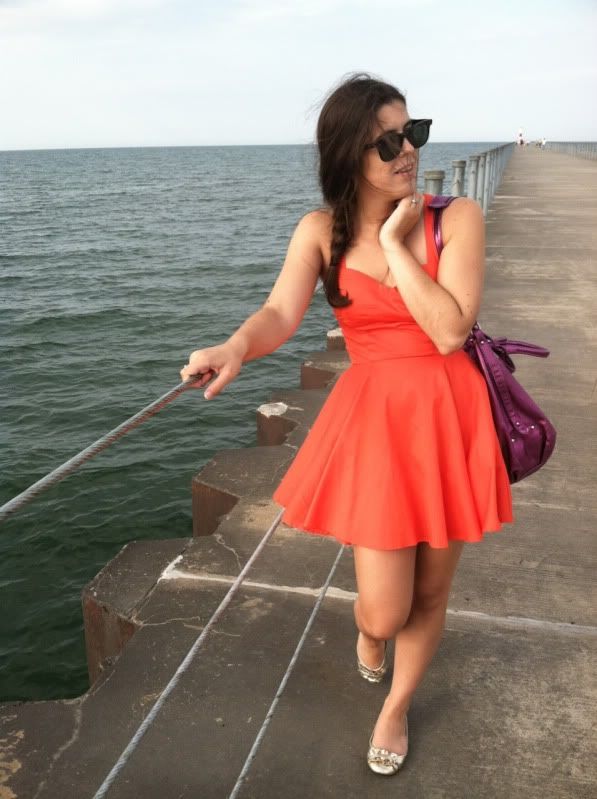 I was so thankful for the pair of shoes I had packed to run errands and head to the pier. My feet got so swollen from the humidity today, it was so uncomfortable. Going to the beach and pier was an incredibly fun way to enjoy the last few days of 80+ temperatures.
Saying goodbye to summer is always something incredibly difficult to me. The things I mourn greatly are simple sundresses, and simple dressing in general. I miss laid back makeup and hair, lush sunshine, and long days. I especially hate it when the leaves fall off the trees.
This particular dress is one I miss the most when the weather cools off. It's so simple, yet it needs not much more. I like keeping the accessories to a minimum because the dress just stands out on its own. I think that's probably due to the fact that it's construction zone orange. I love orange, it's my favorite color. It gets a lot of hate, but it's a great eye catching shade.
I'm heading out to enjoy the last of my mini vacation with my boy. Time for some movies!
Happy almost holiday weekend!
xoxo