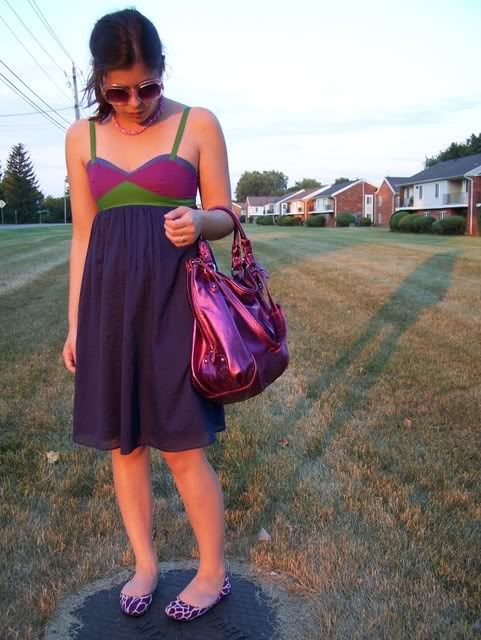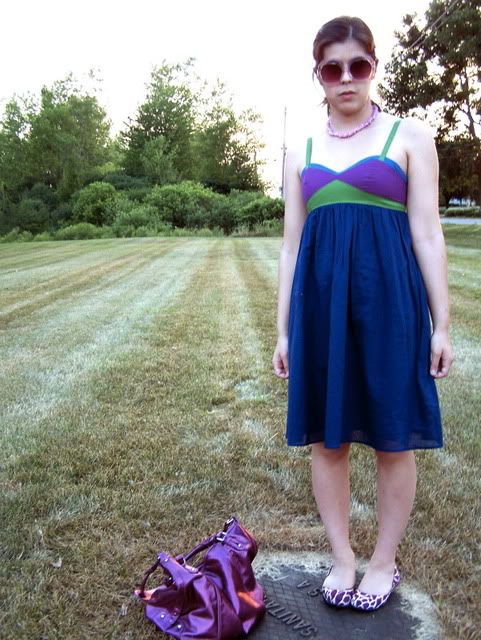 Tara Jarmon for Target sundress, Charlotte Russe giraffe print flats, Rue 21 sunglasses, and gifted Gap bag.
These photos were taken on Sunday during the beginning of a scorching heat wave. Let me tell you, there is nothing better to wear on a hot day than a cotton sundress. Something that still looks chic, but something you don't have to think about. We snapped these photos after a very busy day, and when the sun was starting to set we realized we should take the photos we'd been planning.
Once it reaches 85+ there is no way I can wear heels. I wanted to share my new shoes with you during this post, but it was just too hot. I give props to the girls that can pull it off, my feet just swell up. Today it's a breezy 79 so maybe I'll throw my new shoes on and take some photos.
I hope you all are enjoying your Summer, I'm trying to make the most of mine but I've been so busy! Hoping I can fit a swim in soon.
xoxo