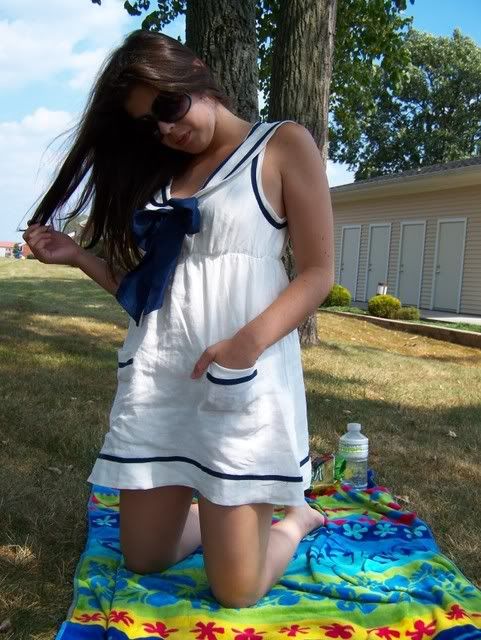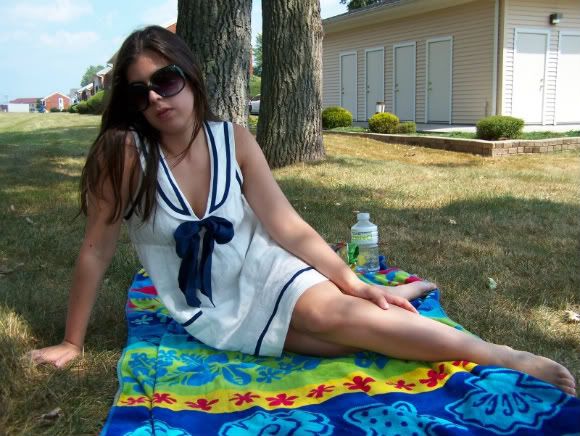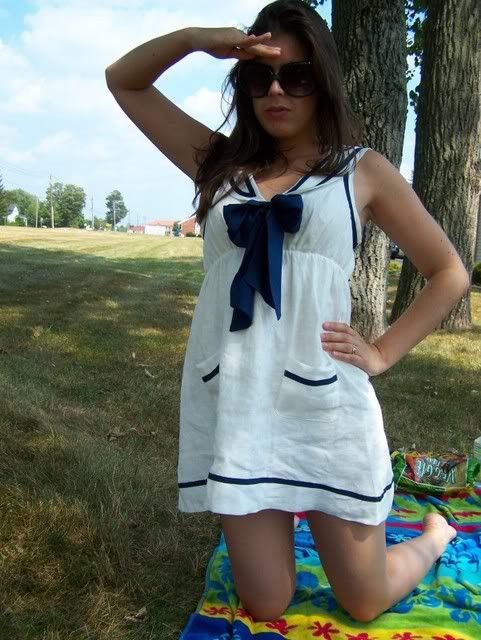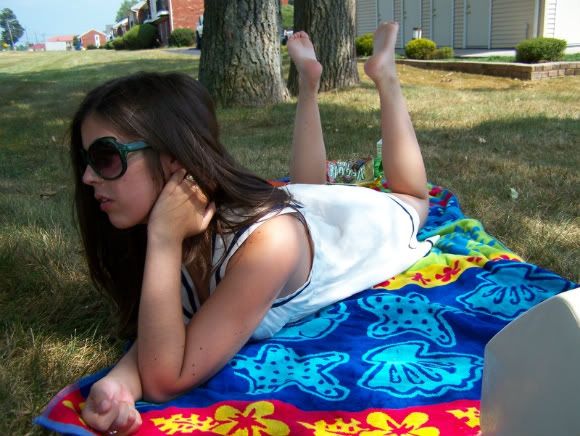 Forever 21 sailor dress.
I meant to post these photos way earlier, seeing as they were from a picnic Brian and I had on Saturday. Life just got the best of me, so did the weather that day. It was a blazing 90+ and we only managed to stay outside for 20 minutes. We ate our food quickly then took off for the air conditioning.
Anyway, part of the reason I didn't get to post this earlier is because Brian, my parents and I all went to a free Bright Eyes concert on Wednesday. Some of you may recall my trip to NYC last March to see Conor Oberst and crew at Radio City Music Hall. I was delighted to find out I could see them again, FREE, and only an hour and a half away!
Bright Eyes has been my favorite band for 7 years now, and a very big part of my life. Here are some photos of my idol, Conor Oberst himself:
Of course I had to wear a Bright Eyes shirt. The show was absolutely magical!
I hope everyone is having a lovely Friday, I'm probably staying in tonight to recover from a strange stomach bug going around.
xoxo