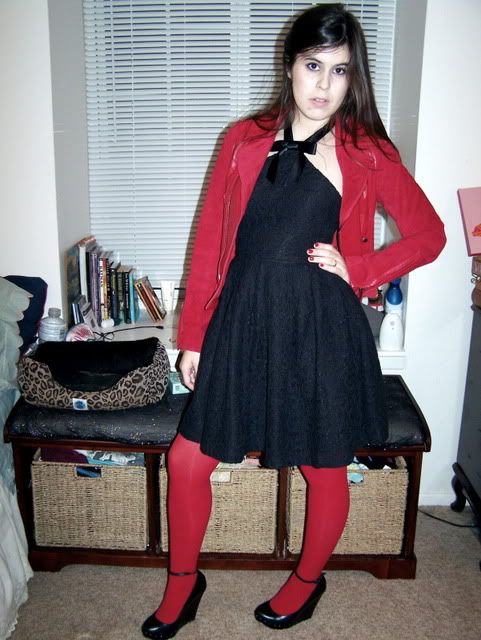 Rordarte for Target dress, Zac Posen for Target leather jacket, Target tights, and Aldo 'mignogna' wedges.
With a boy that gets home from work at 8, it's hard to take pictures outside during the week. So after our lovely Valentine's Day dinner, we took a few shots at home. I had just rearranged the entire bedroom and found I now have more places to pose.
Halfway through dinner I realized that everything but my shoes came from Target. Can't deny that I love that place!
Are you feeling my bloody red look for V-day?
xoxo,
Morgan
PS Don't forget to check out my ebay
store!