Happy 2011! These photos are actually from my last day of 2010.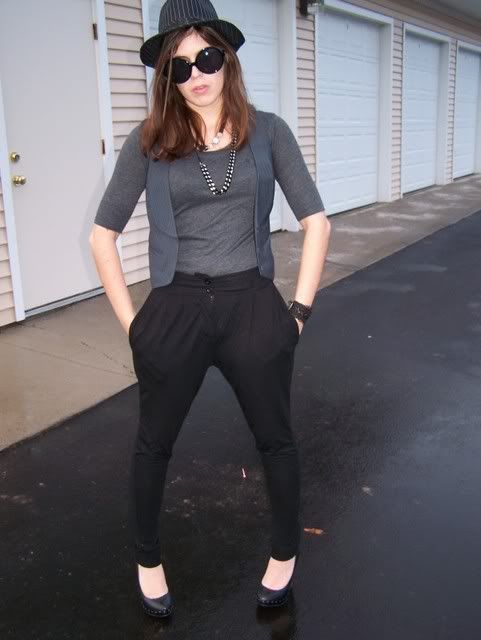 After finding my old fedora in my closet I put this look together, it's different for me. Not to mention I was skeptical of buying into the harem pants trend. I found these for $5 and figured I would try them out. I'm loving it!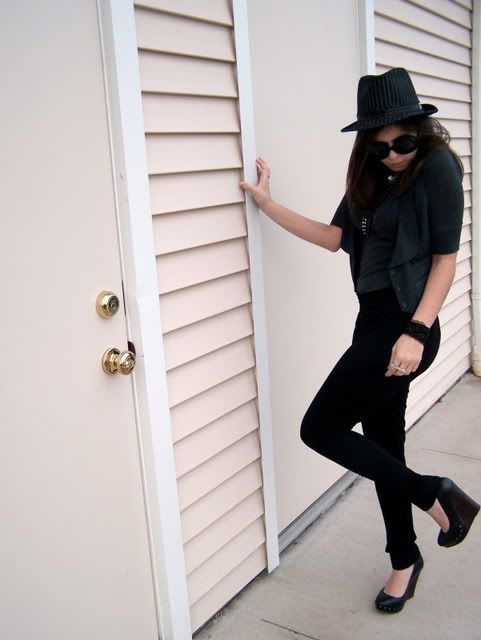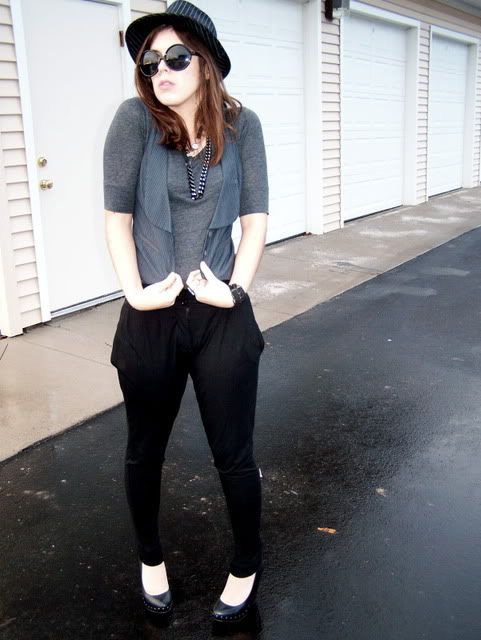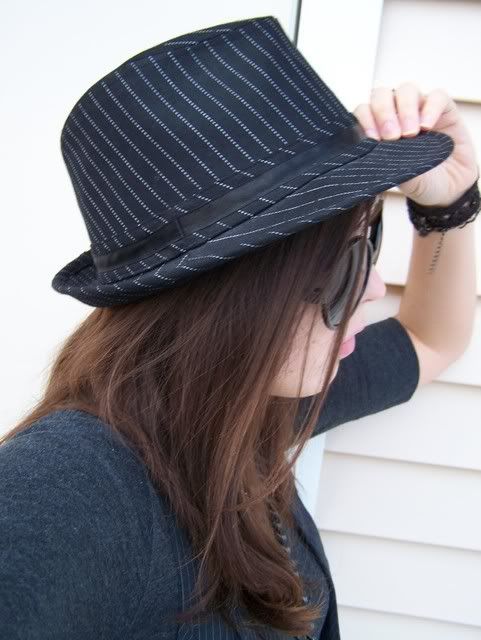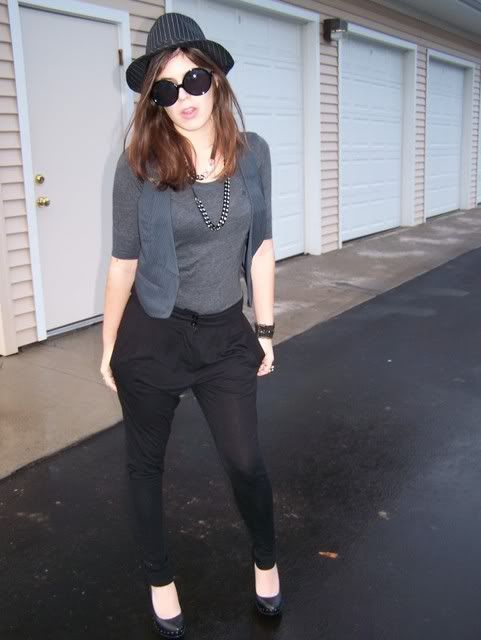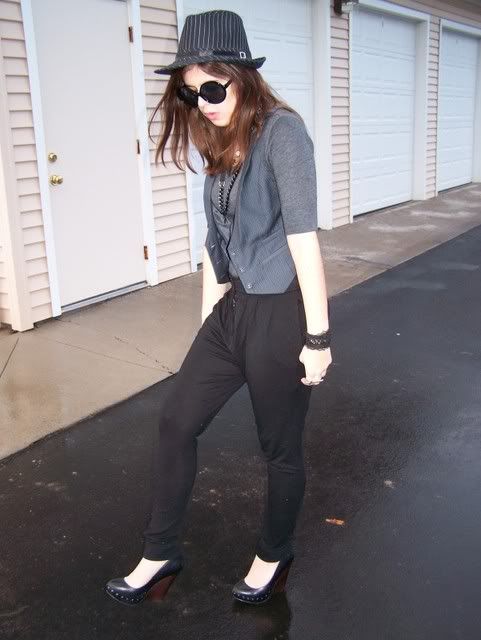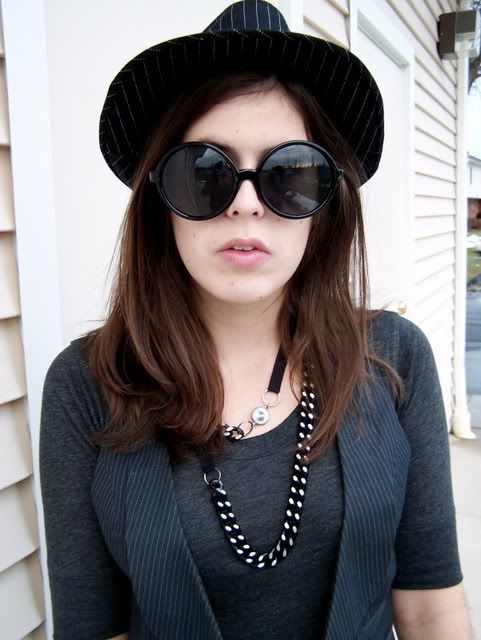 Forever 21 shirt and vest, Charlotte Russe harem pants, Icing sunglasses and necklace, and Aldo wedges.
I've been really sick the past few days, so I'm going to go recoup.
Enjoy your night!
xoxo,
Morgan