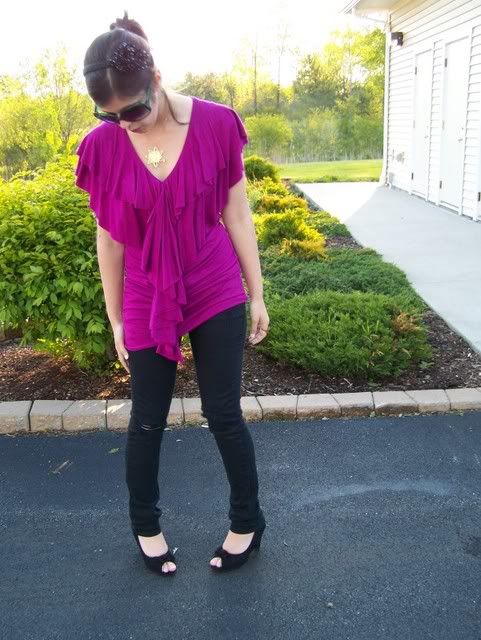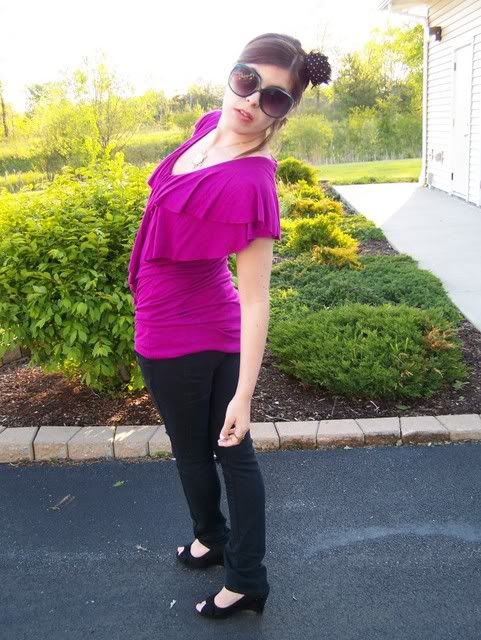 Do the twist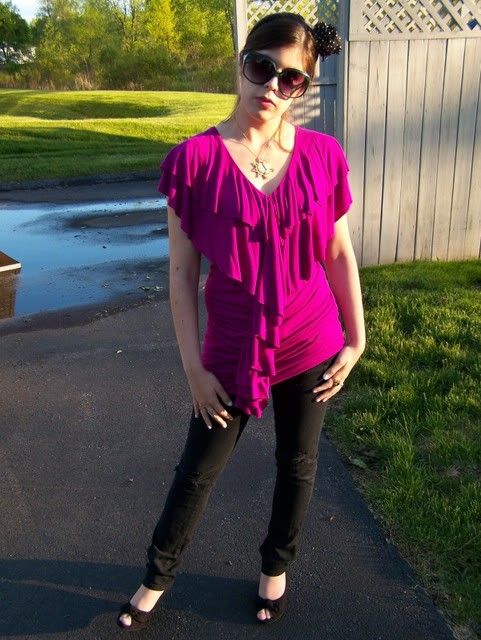 Today my day consisted of having coffee with my brother, group projects, marketing, and window shopping with the boy. When the semester ends I think it's time to really go through my wardrobe and sort out the pieces I never wear. Maybe I'll start an online shop. Stay tuned! haha
This necklace was on a long black cord until today I decided it to string it on a delicate chain. It was a gift from my aunt when I was about 6 or 7.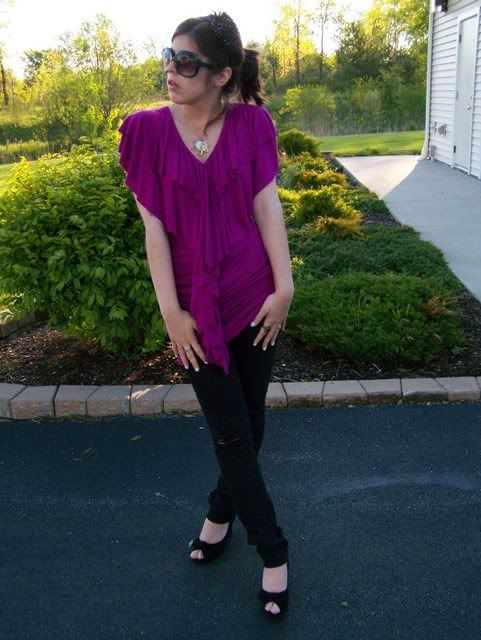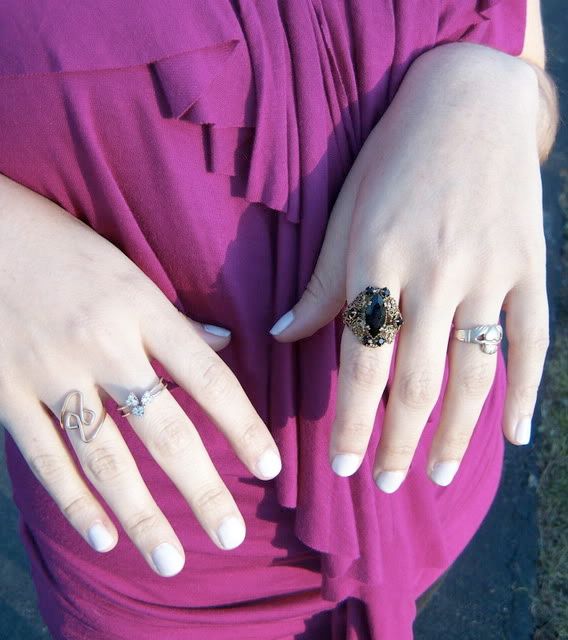 I honestly have no idea where this gold and onyx ring came from. When I was moving out I found it in an old cigar box in the garage.
I've worn these shoes so much there are stains all over them. Oopsies!
Target dress scrunched into a shirt, Charlotte Russe pants and headband, Payless wedges, and NYC nail polish in string of pearls.
I'm off to get some rest. I'm going out to dinner tomorrow for my dear friend's 21st birthday. Should be exciting!
Good night xoxo