Anyone who knows me, knows it's ridiculously difficult for me to make a decision. So when I wore this...
I was totally and completely unsure of it. So I ended up changing my outfit later. Looking back on these pictures I really hate what I was doing with my hair...yuckkkkkkkkkk.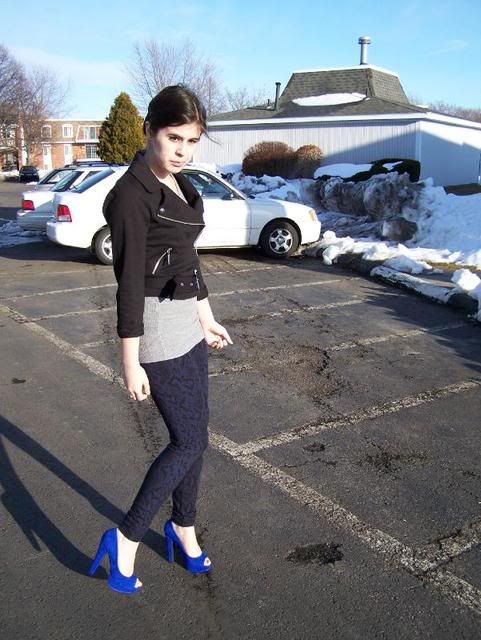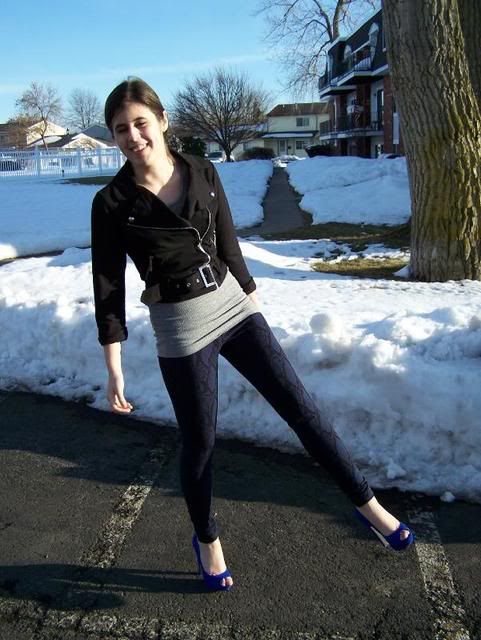 Python Leggings - Express
Ribbed tank - boyfriends
Linen motorcycle jacket - Charlotte Russe
Pumps - Aldo
After being totally self conscious about that outfit I changed into this to go to my Mary Kay meeting.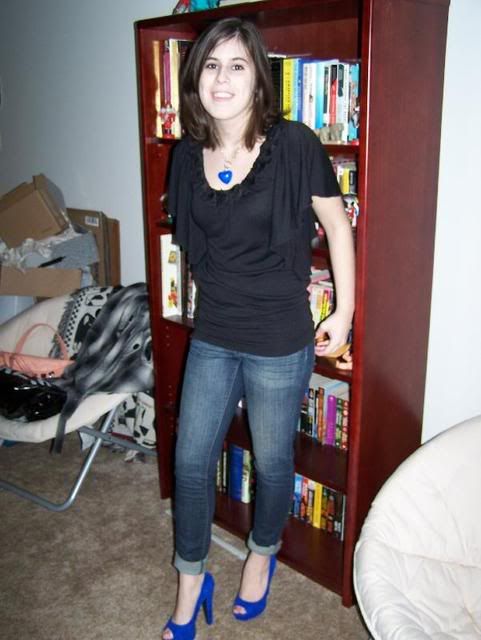 I found this funky top at Target a while back. I loved the winglike sleeves and rosettes along the neckline. PLUS it was $3.24.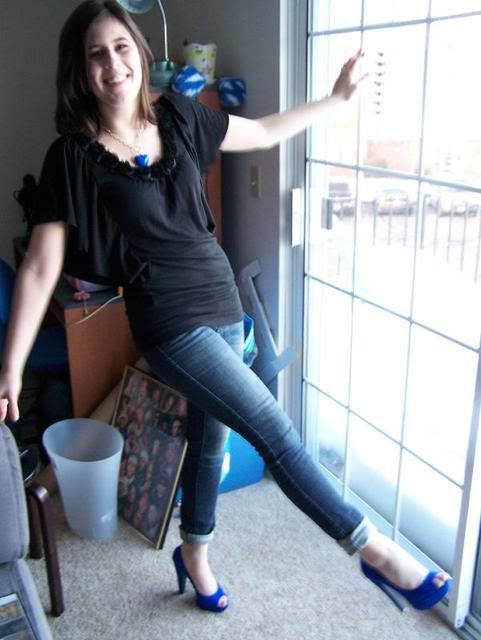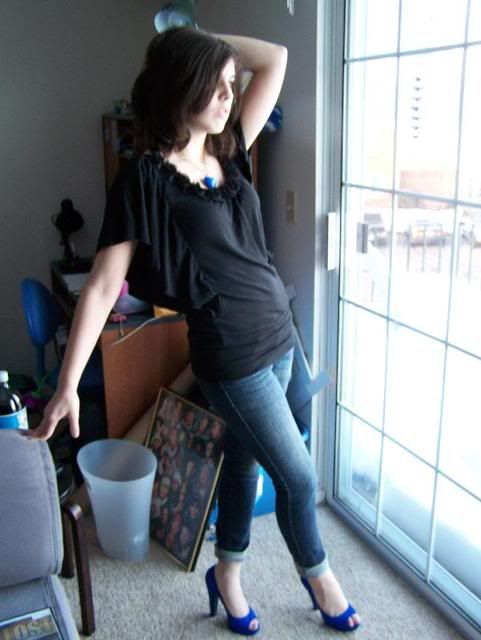 Top - Target
Jeans - Charlotte Russe
Pumps - Aldo
I'm going to try to take some better pictures of my better outfits. Whenever I seem to have time to snap some pics it's when I'm wearing something mediocre.
More tomorrow!
xoxo