The past couple of days have been beautiful out here in Rochester. So today when the boyfriend and I decided to go out and enjoy the weather, I knew I had to snap some pics outside.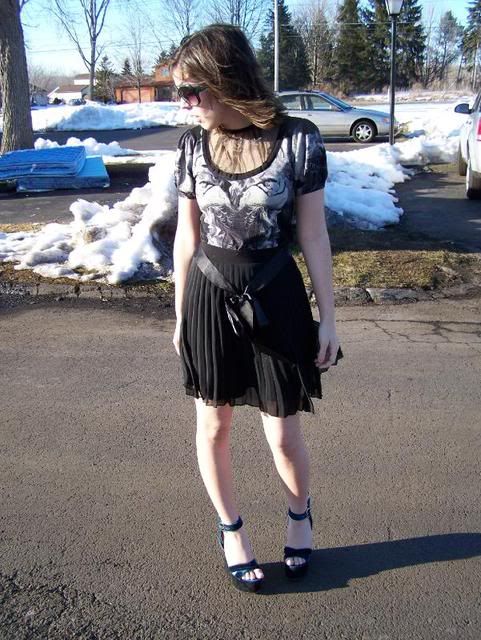 When my mom and I saw this sweater top on clearance, it was love at first sight! It's so soft and luxurious.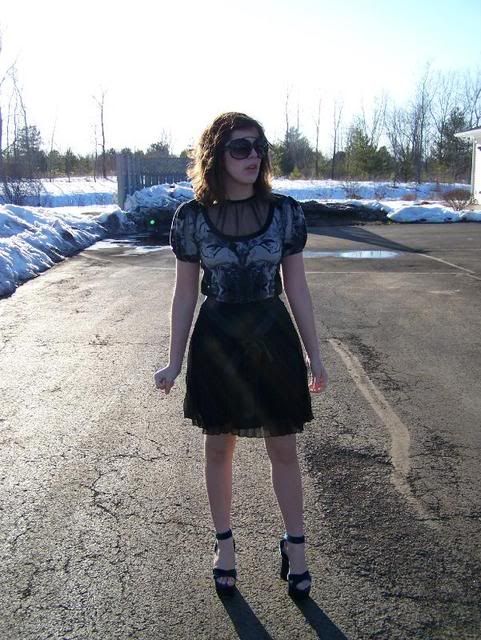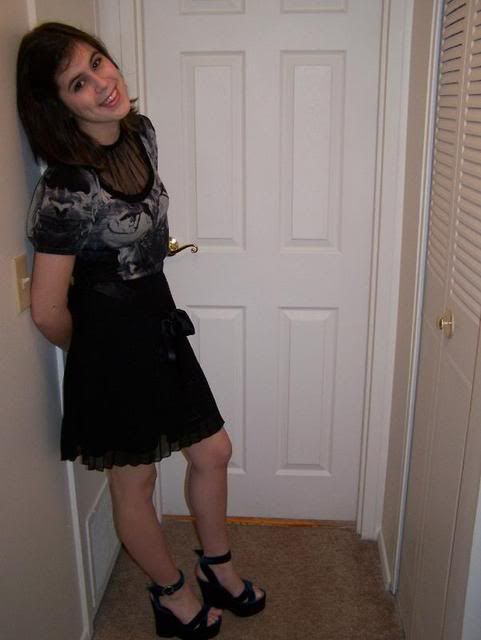 Ever since I got this skirt about 5 years ago, it's been a classic in my wardrobe. I love the lightness of the chiffon, the pleats and the big satin bow. Even though today I let it droop. :(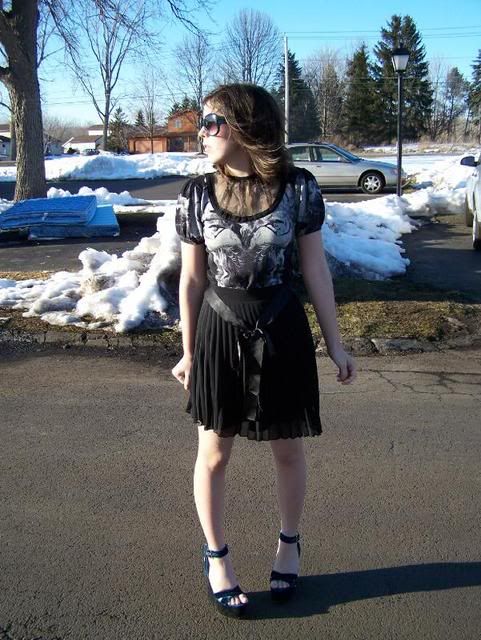 Pardon the dead mattresses in the picture.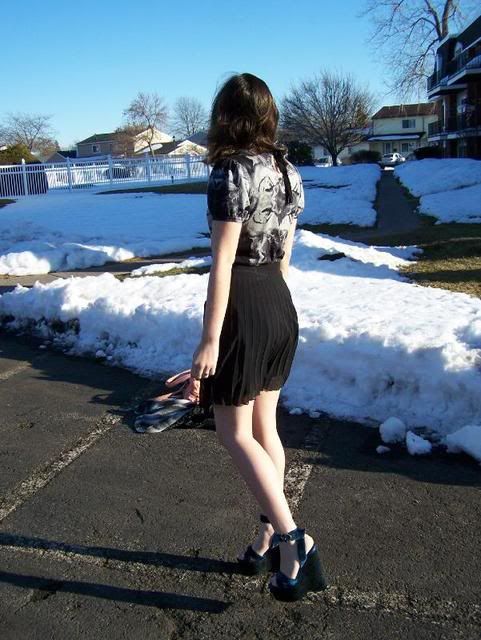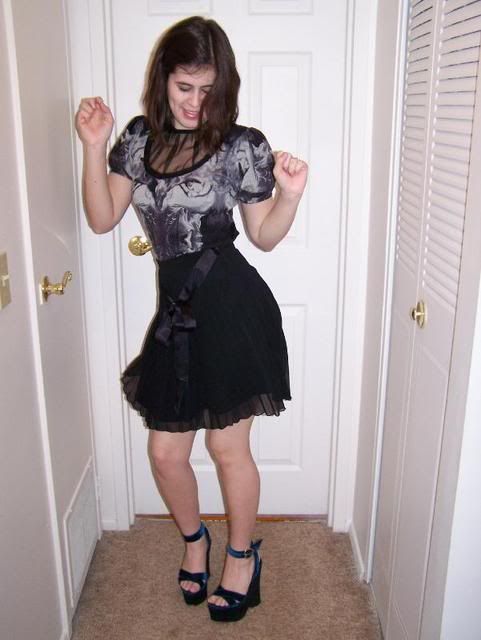 Boogie
I thought this back lit picture that Brian took of me turned out awesome. Kind of looks like an old photograph.
Knit top - Forever 21/TwelvebyTwelve
Pleated skirt - Max Rave
Platforms- Betsey Johnson
Ugh I'm really starting to have some qualms with my camera. Oh well.
Goodnight! x0x0