I have to warn you that these pictures aren't very good. After taking these quickly I noticed a smudge on my lens that is very apparent in some of the pics. It also didn't capture ANY detail, and as you all know I really hate taking pictures in front of my bathroom. So I'm sorry about all that. I will have better ones next time.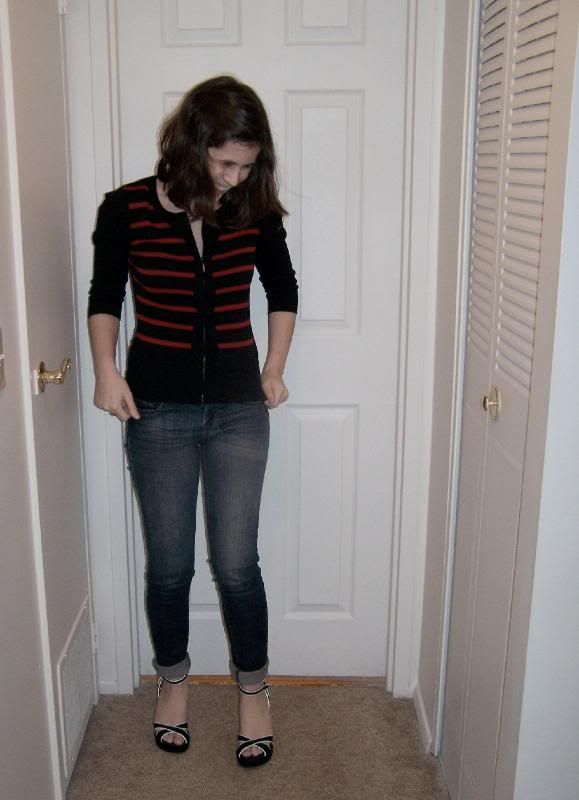 Today I was still not feeling quite up to par so I threw this very basic look together. I haven't worn this sweater shirt yet that I got for 50% off back in January. The weather is warming up and I didn't want to miss my chance to wear it!
As I said above the weather is warming up and I'm excited because I can finally start wearing open-toed shoes again. Like these wedges, they were probably one of my best purchases from last summer. They are so comfortable, more comfy then some of my flats or dare I even say... sneakers! I've worn these puppies on an eight hour shift before and had no foot problems. For randomly passing the shoe aisle in Marshall's and snagging these for 10 bucks, I got a great deal!
Black striped sweater/shirt - Forever 21
Jeans - Charlotte Russe
Wedges - Restricted Footwear (bought at Marshalls) 
xoxo