I was going to do this post on Wednesday but unfortunately I became even sicker than I was earlier this week!
Here are my day and night looks from Wednesday. I wasn't feeling too good so my outfits are all sans heels. It's okay, I love flats too.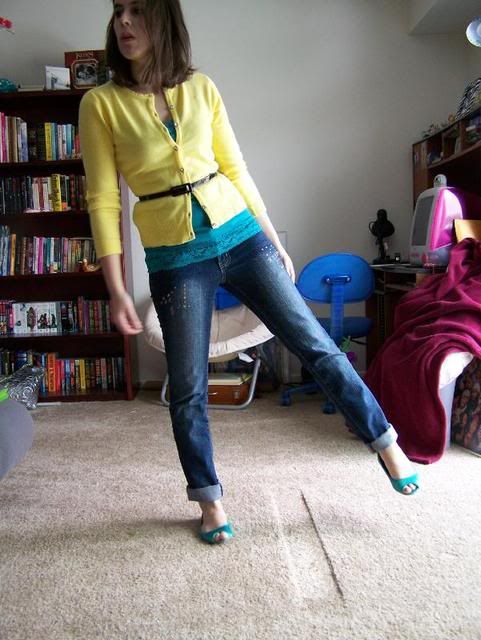 I like to keep things pretty simple yet stylish when I head to class in the mornings. I'm a terrible morning person, so my brain isn't always firing correctly...hence why I keep it simple.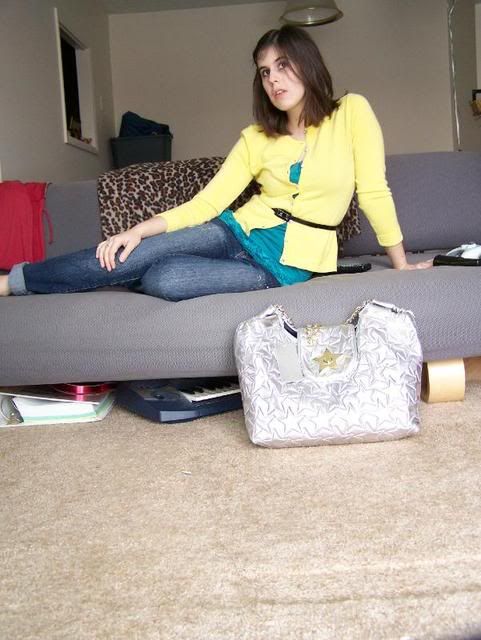 This blinding silver bag is my school bag. I LOVE it. My mom bought it for me as a birthday present this past year and ever since then I don't go to school without it. I love the star quilting and the chain handles, perfection!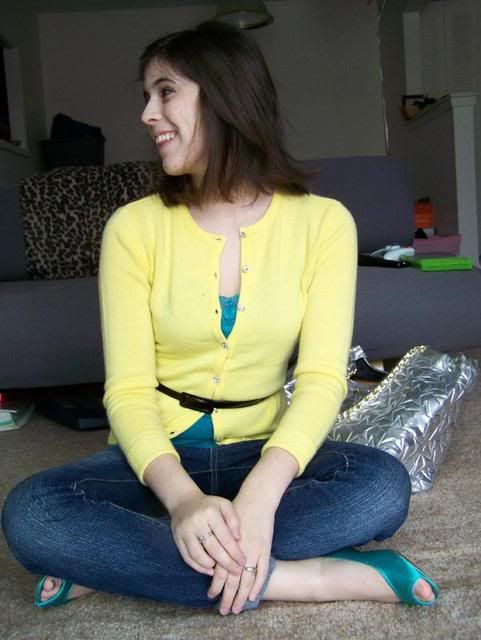 Boyfriend gave me this sunny yellow cardigan for Christmas 08. It's perfect for welcoming Spring! (The jeweled buttons also make me smile haha)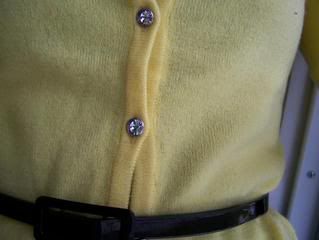 Close up.
Cardigan - New York and Company
Lace tank - Charlotte Russe
Belt - random/unknown
Jeans - Max Rave (from 3 years ago, and 10 bucks!)
Satin flats - H&M (on clearance for 5 bucks)
Bag - Betsey Johnson
Nighttime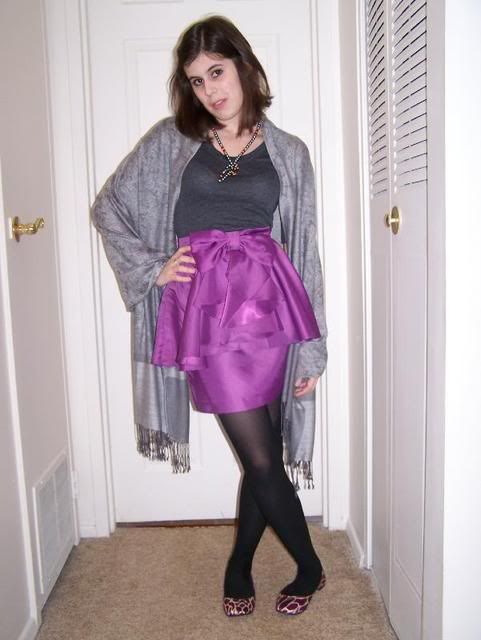 The weather was so nice into the evening that I didn't need a winter coat. So I tried an experiment, I used my pashmina scarf as a make shift cape/coat. It kept me warm, and I was happy with the way it turned out.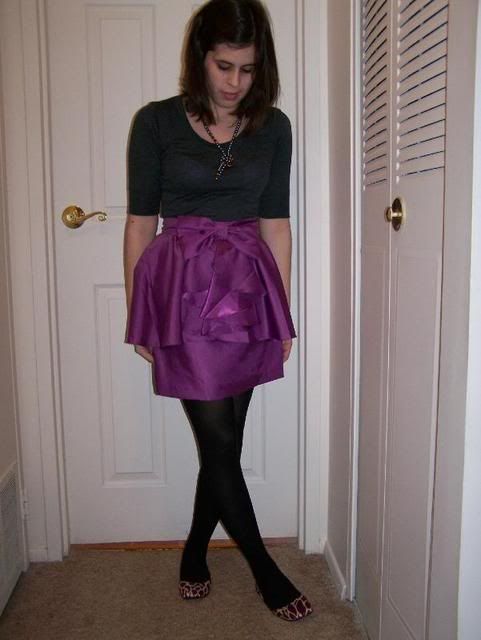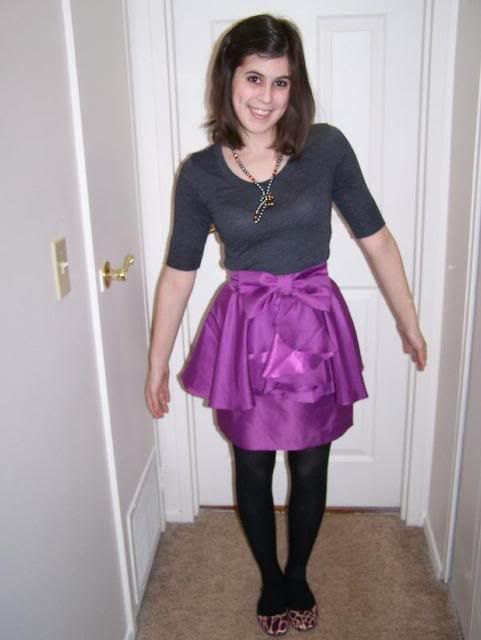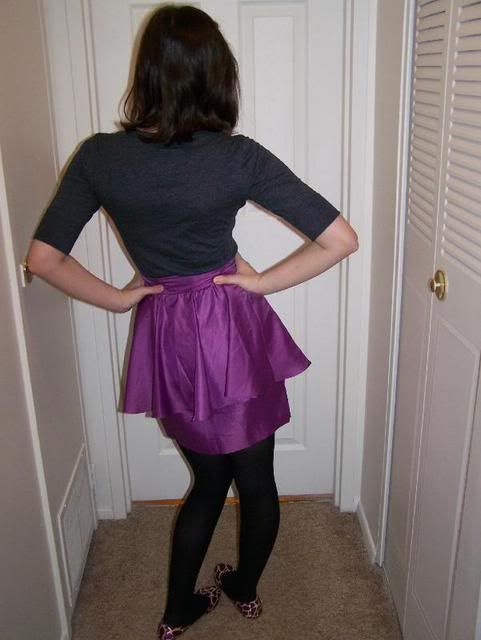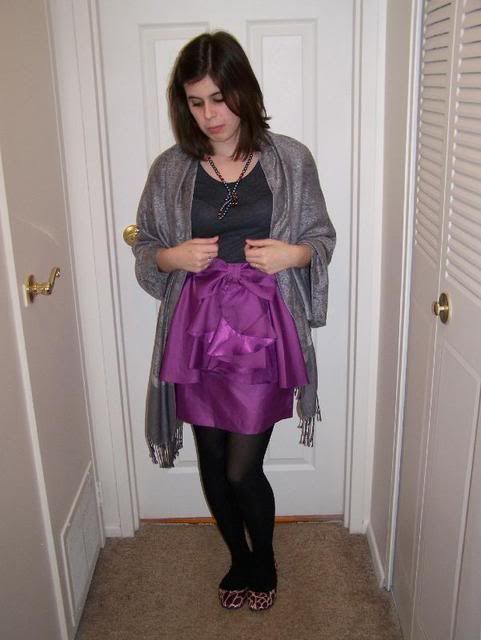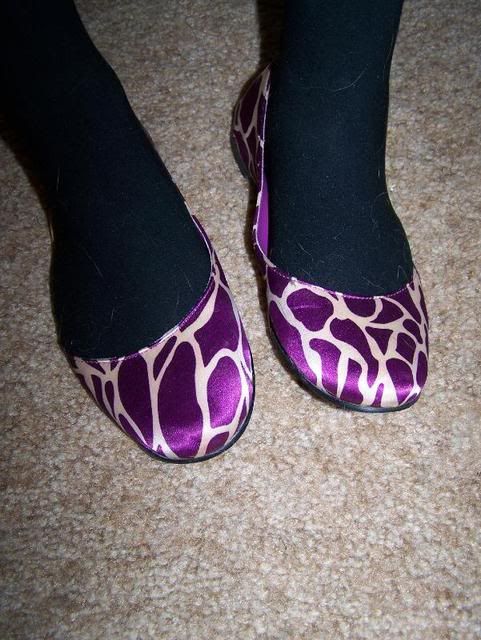 One thing about Spring coming that makes me really happy is that I can wear my favorite flats. They're satin so I couldn't wear them all winter!
Shirt - Forever 21
Pashmina - a gift
Bow skirt - Forever 21/cirque 21
Tights - Target
Giraffe flats - Charlotte Russe
Necklace - Vintage
Hope you enjoyed the day and night post!
xoxo