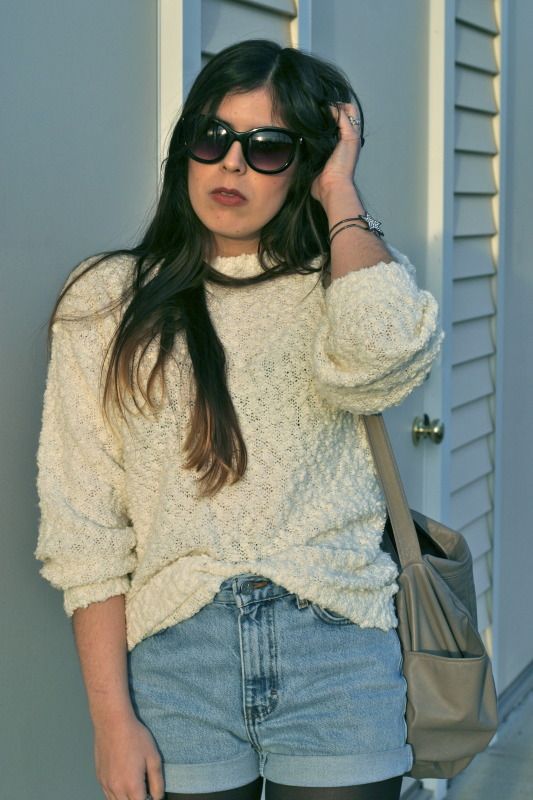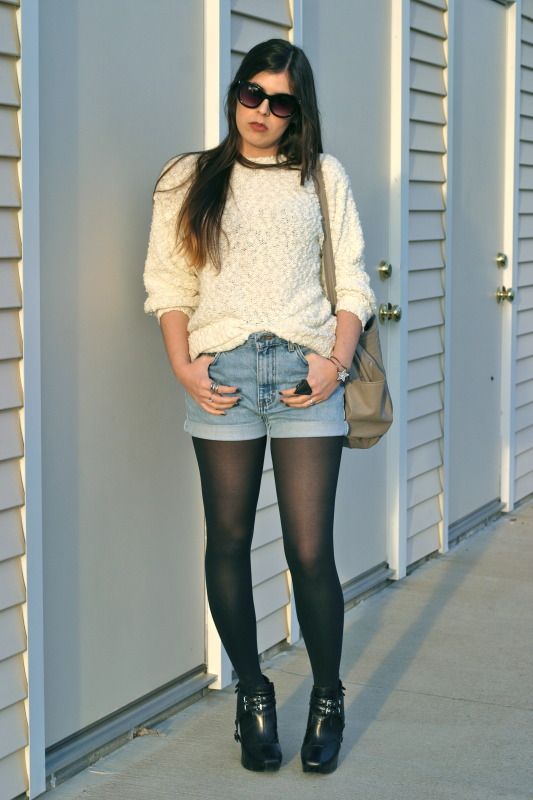 Thrifted sweater, thrifted shorts, thrifted leather bag, Target tights, Lane Bryant sunglasses, and Sam Edelman Zoe boots.
That one strand of hair caught on my purse strap in these photos kills me. I didn't notice it until I uploaded them that it had happened. It's my OCD showing.
I've noticed that lately on the weekends my outfits get more relaxed. It's probably because I like to dress up during the week. I used to like dressing up on the weekends. It's funny how things change.
I love this sweater; it's been my companion for two years now. When I put together this outfit, Brian came in and saw me dressed and ready to go. The first thing he said was, "You look like a sheep." I try to explain to him every time I wear it that it's a popcorn sweater. Big grandma sweaters are something boys will never understand.
I hope you had a good start to your week. I have a lot of crazy things to do!