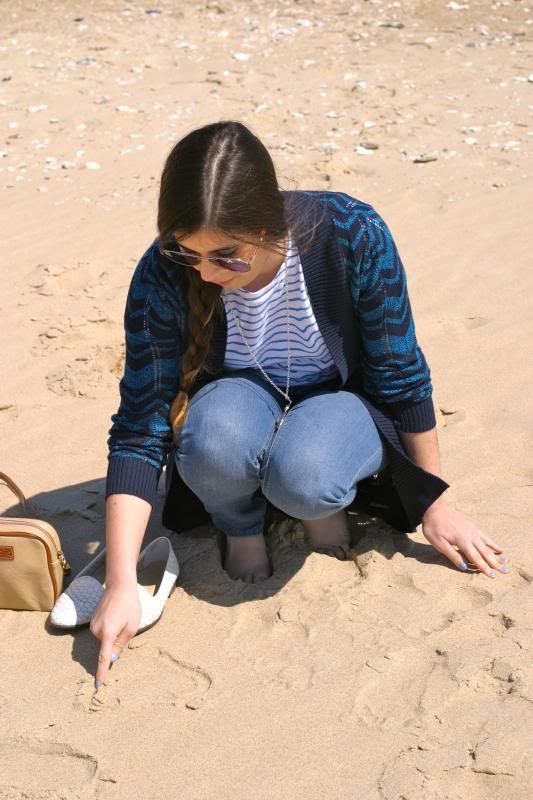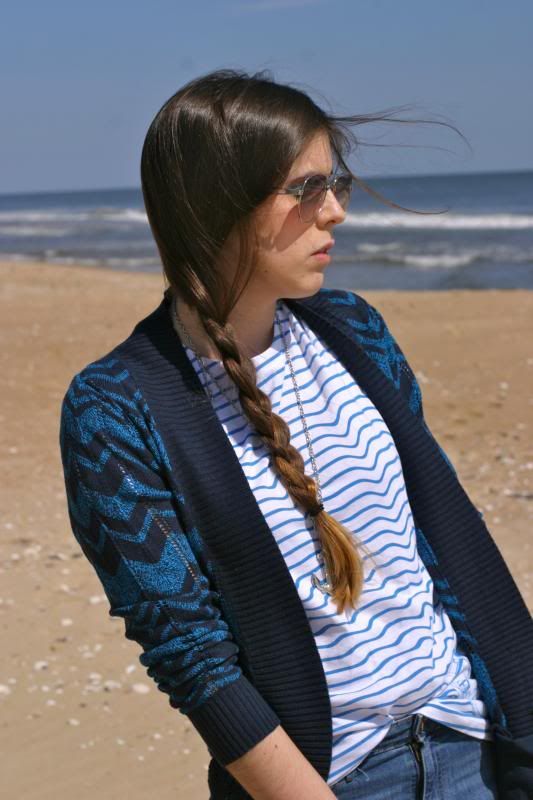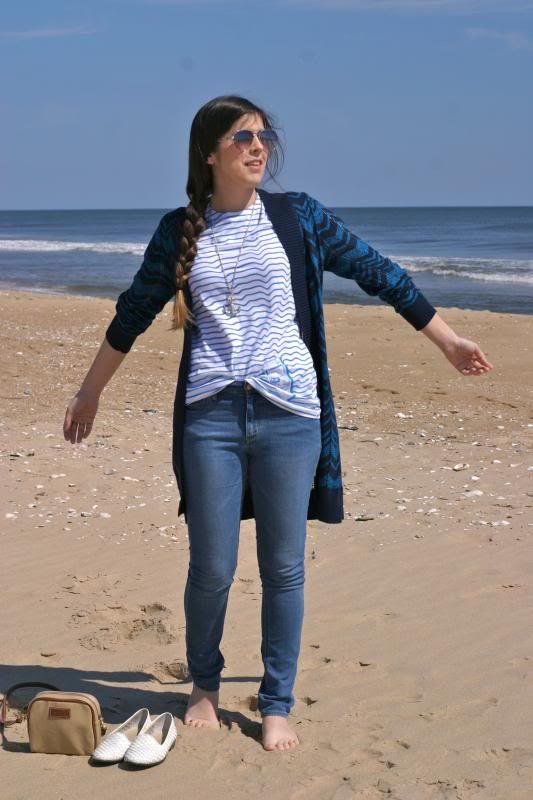 Threadless tee, Missoni for Target cardigan, H&M skinny jeans, Luella sunglasses, thrifted flats and purse.
Saturday in Ocean City was sunny and warm (well, as warm as 55 degrees can be). I could have stayed on the beach forever. I love the ocean and modeled my outfit after that. You can't tell from the photos but this awesome tee has a boat on it.
HERE'S
a better look. It was very fitting for being by the sea.
Brian and I had so much fun on this day. We strolled along the ocean, went to the Ripley's Believe It or Not museum on the boardwalk, and gorged ourselves on an amazing buffet.
One of the best vacations ever. Even though it was my second time there, I
have to go back
.
I hope your week is going well. I'm still adjusting to being back home.