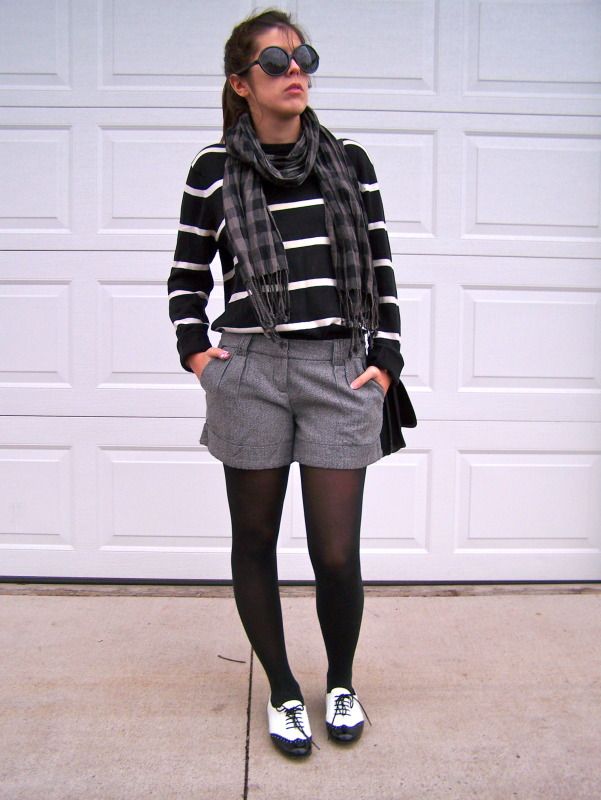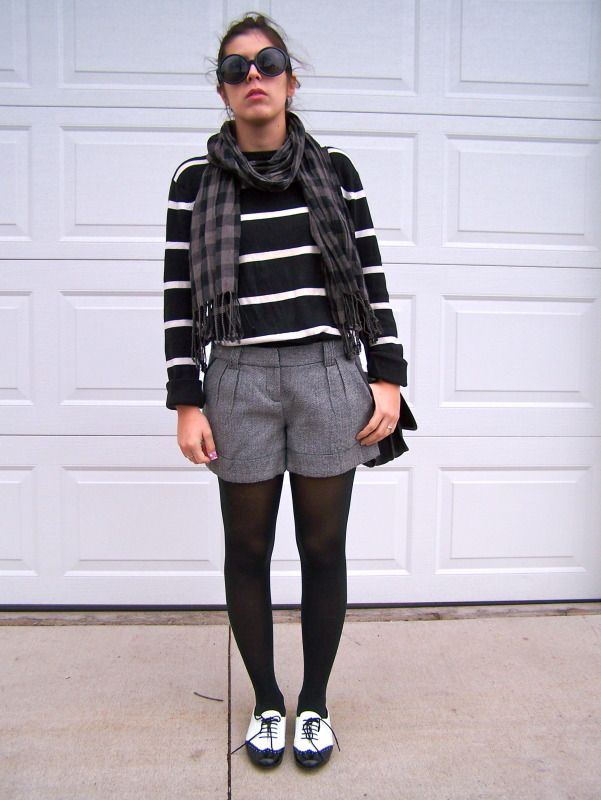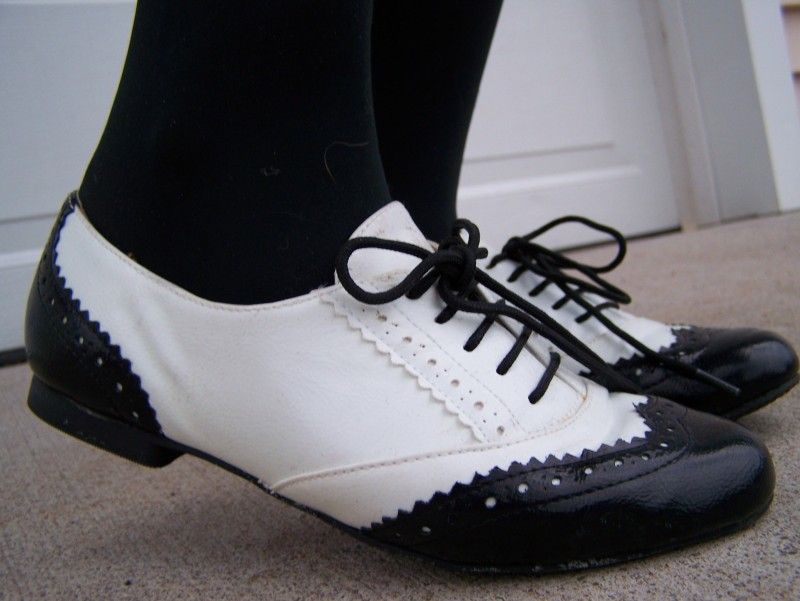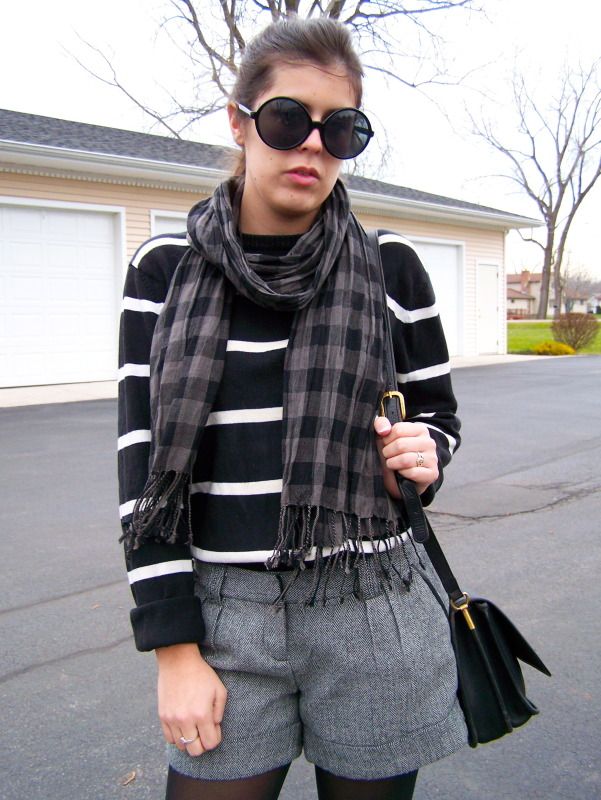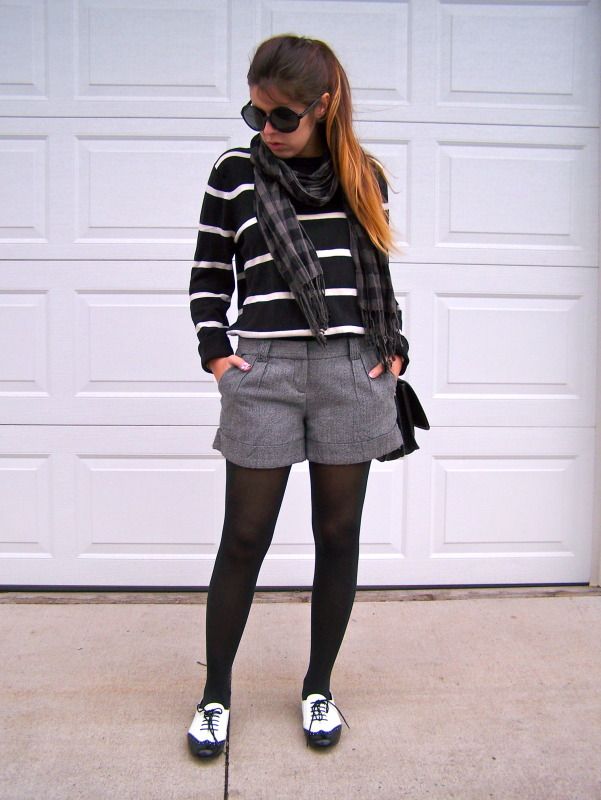 Boyfriend's H&M sweater, Charlotte Russe shorts, Target scarf and tights, thrifted vintage bag, and Candie's oxfords.
I wore this outfit on a crazy day of running errands. I decided to go for slouchy comfort and borrowed Brian's sweater. I borrow this sweater from him a lot; I'm a sucker for stripes. The oxfords were also an excellent choice for a dressy, yet comfortable shoe.
I hope you're having a great time preparing for the upcoming holiday. If you don't celebrate Christmas, then I hope you're having a wonderful December.