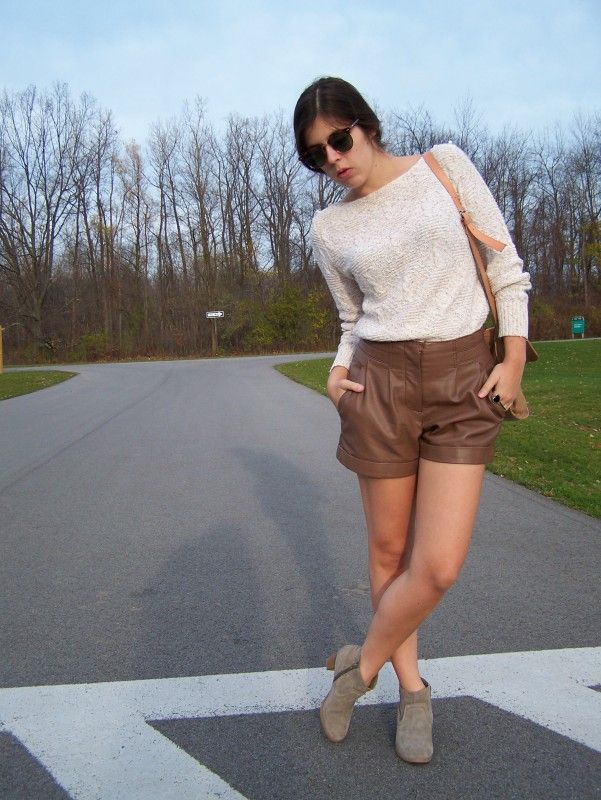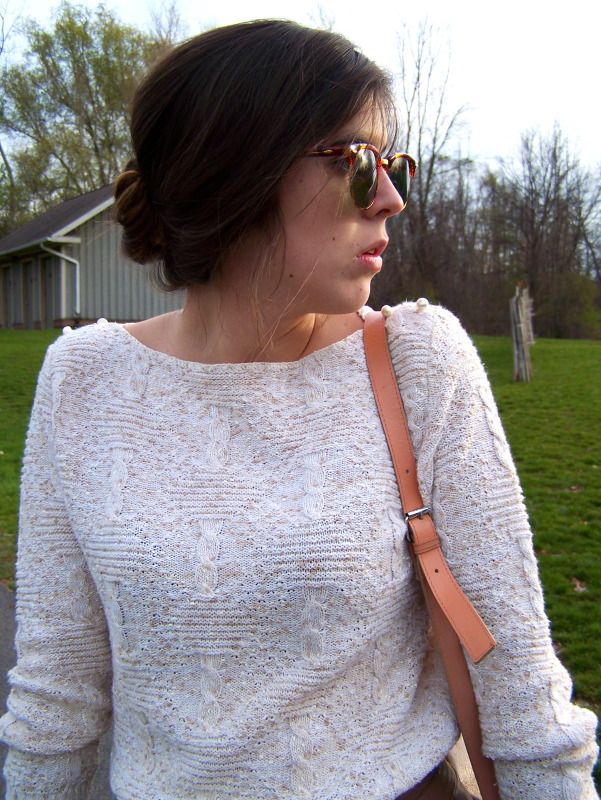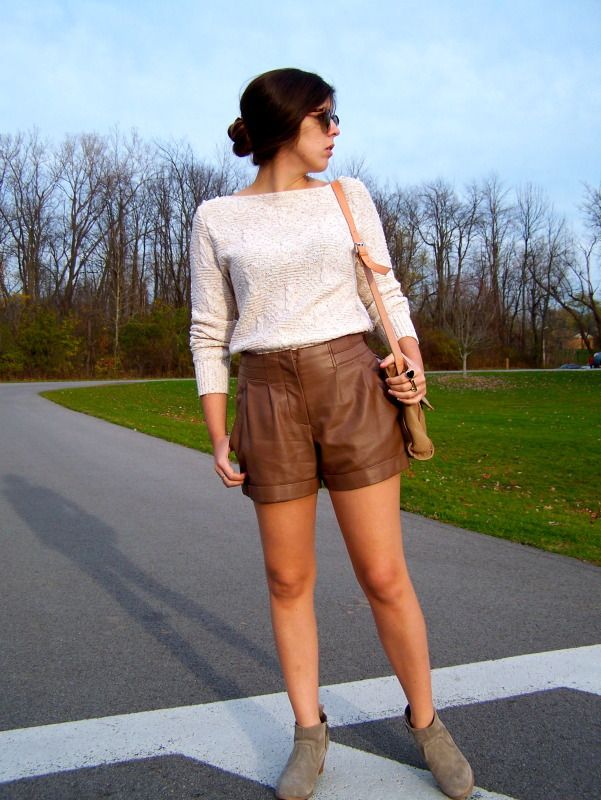 Vintage sweater, Lauren Conrad for Kohl's shorts, thrifted bag, vintage sunglasses and Target booties.
What to wear on what will certainly be my last day of sartorial freedom? Oh yeah: pleather shorts. I always stare at these awesome shorts when I go to get dressed. The problem is it never seems to be the right temperature. When it's cold, I feel like tights would look silly and when it's hot, forget it. A 70-degree fall day was perfect. I probably could have gotten away with no sweater, but with my propensity to be cold I decided not to risk it.
This sweater is honestly too beautiful not to be worn. It's a 1950's original that I found at an estate sale. The boat neck with the pearl buttons on the shoulder made me swoon. When I went to check out, the woman informed me that it was her mother's. She told me she hoped I would enjoy the clothes I bought just as much as her mother had. I'm glad it ended up in my closet. My appreciation for clothes (as silly as it sounds) is something I find hard to put into words. Especially the clothing of decades past. They tell a story and history of something you can't read in textbooks.
I know I'm rambling, but I can't not talk about these sunglasses; they were my grandfather's. I inherited a lot of his sunglass collection. Even though I never met him, I know he had great taste. The man had a pair of original Ray-Ban Wayfarers. How cool is that?
I hope your week is off to a great start. I'm excited, because tomorrow is Brian's birthday! I hope I make it special for him.