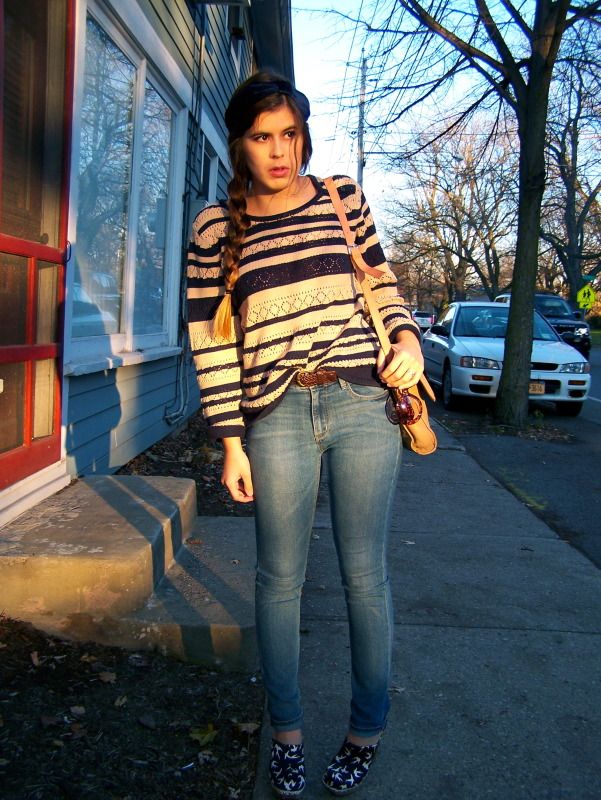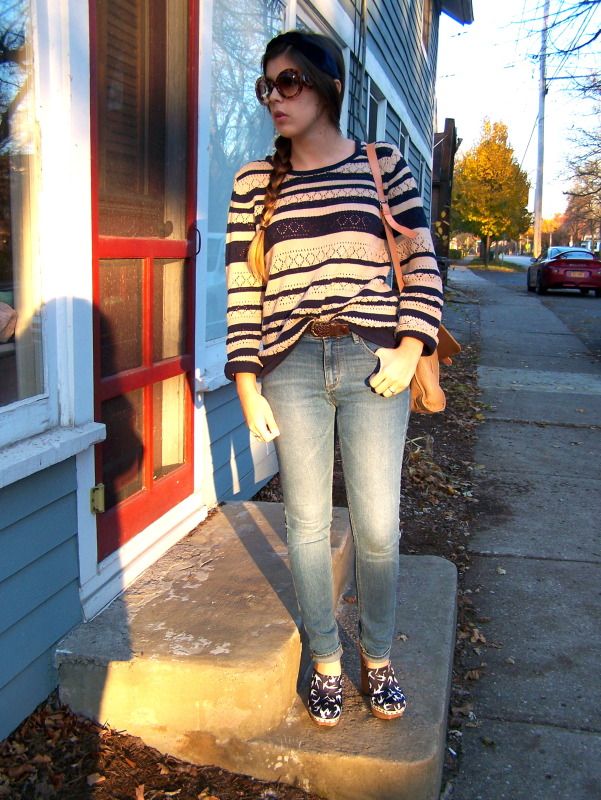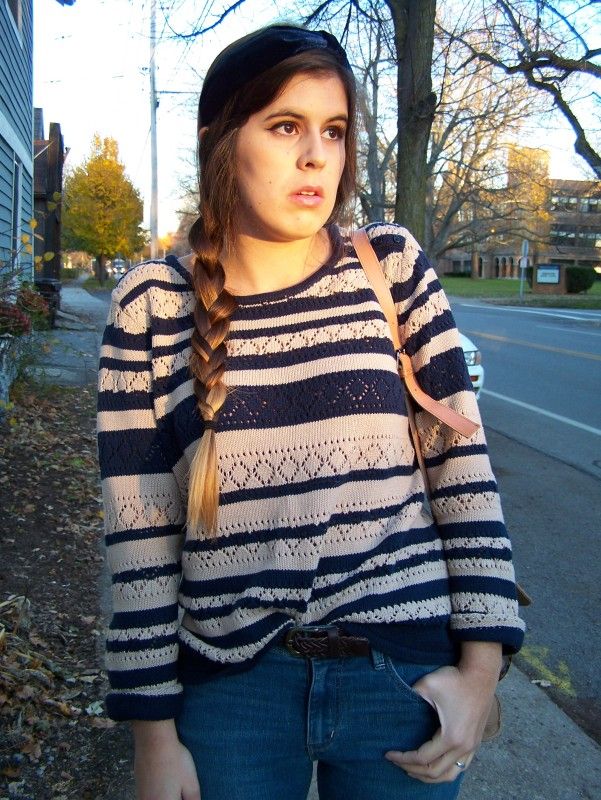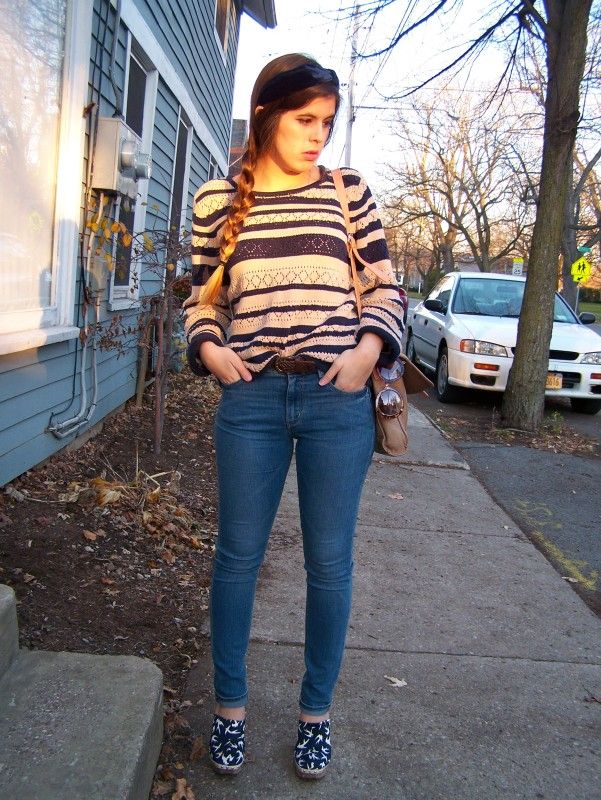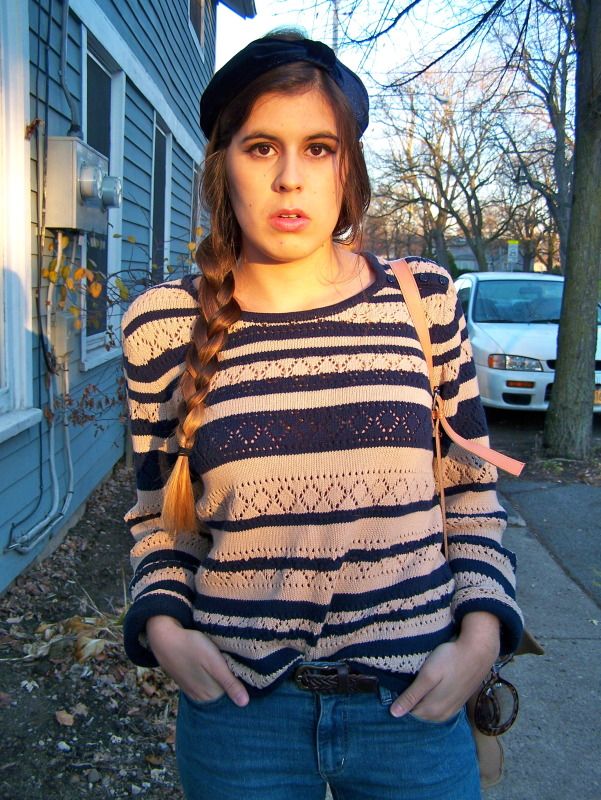 Thrifted Liz Claiborne sweater, H&M skinny jeans, Kohl's velvet headband, thrifted bag, and Miu Miu SS2010 clogs.
Thursdays have become a cozy sweater day in my world. Normally by this point in the week I'm a little burnt out and want something to wrap myself in. By Friday I'm ready to dress up again. This particular cozy sweater I found brand new at Salvation Army for $2.50. It would be incredibly warm, but the little eyelets welcome the breeze to cut right through. It's a small price to pay for a nifty sweater.
Of course I have to pair my comfy knit with my favorite pair of jeans! I still can't say enough good things about them. I don't know why I didn't try H&M for jeans years ago. I also got to wear my always-loved Miu Mius. It was perfect weather for them - dry, sunny, and not too warm. I LOVE THEM SO MUCH.
P.S. It was my first time wearing this awesome headband. I predict us having a long, loving relationship.
I'm off to go watch football (against my will) and pig out. I hope you have a great end to your week!