Sorry I didn't get to post yesterday, I was busy with a little home project (sorry for the bad iPhone shots in advance).
Before:
After: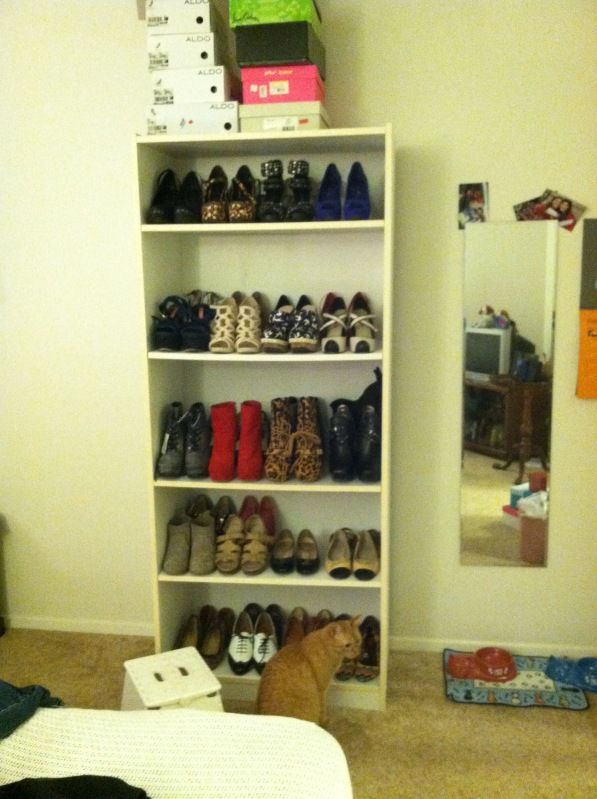 (My cat is not amused with this change.)
As you can see, I got a major upgrade. I went to go look at the bookshelf and the guy said I could take it for free. That was awesome.
Now I can look at my pretty shoes all the time. It also helps that I can see everything I have. Now nothing will get neglected! Yay.
Next step: a cool small dresser. I really need one. I'm making over my apartment one piece of furniture at a time. Hurrah to nice apartments!
Hope you're having a great week. I'm deliriously exhausted and have a ton of work to do. Hang in there.