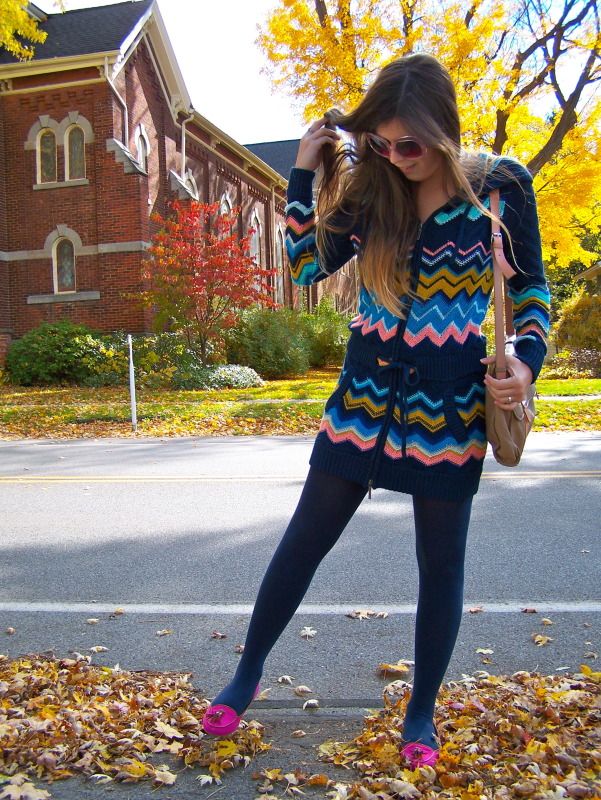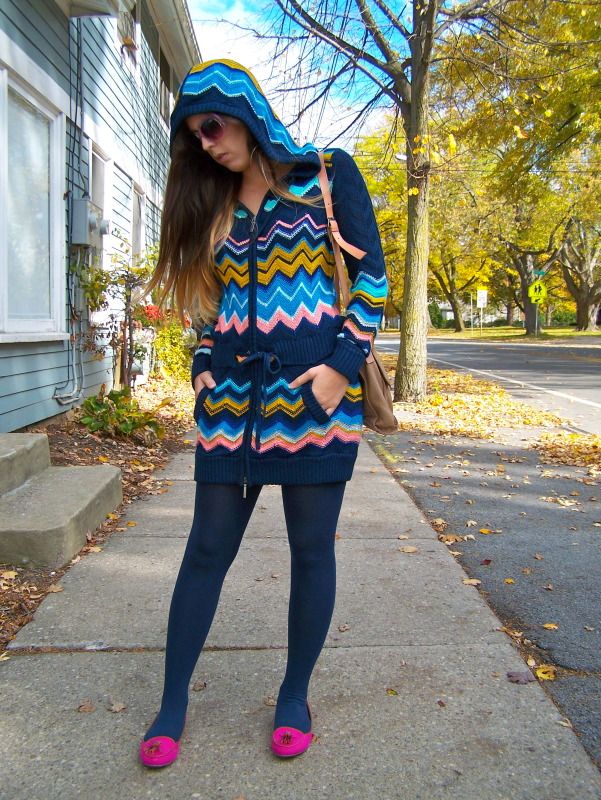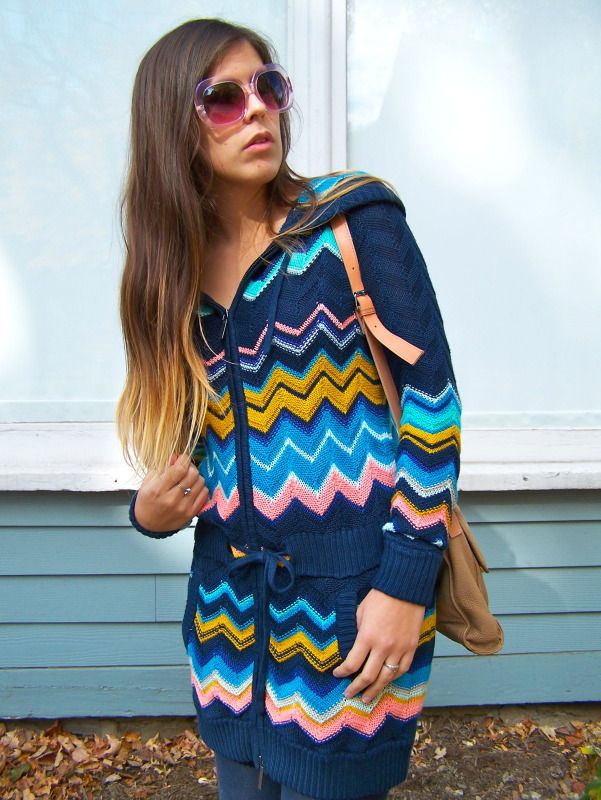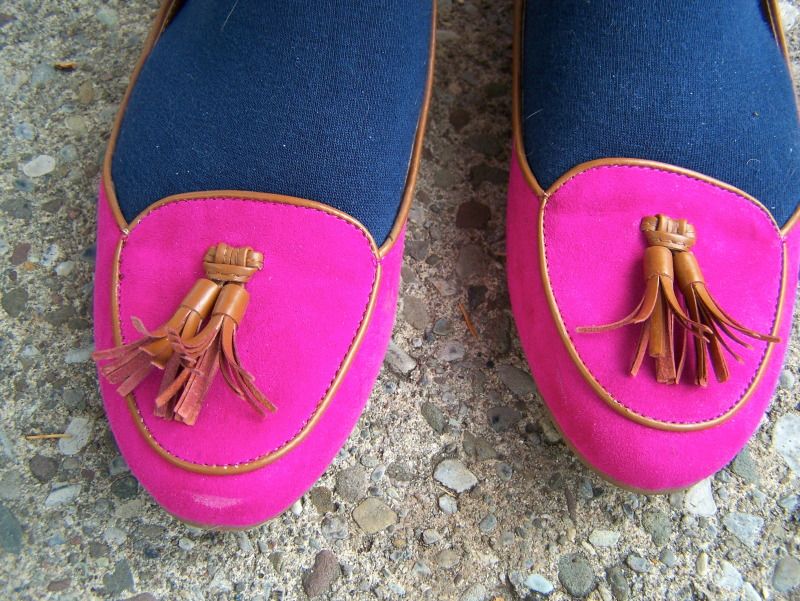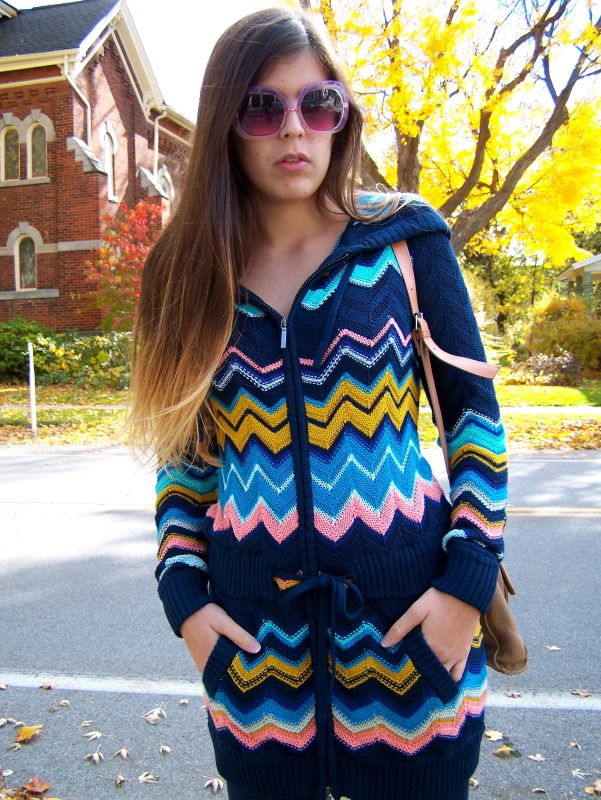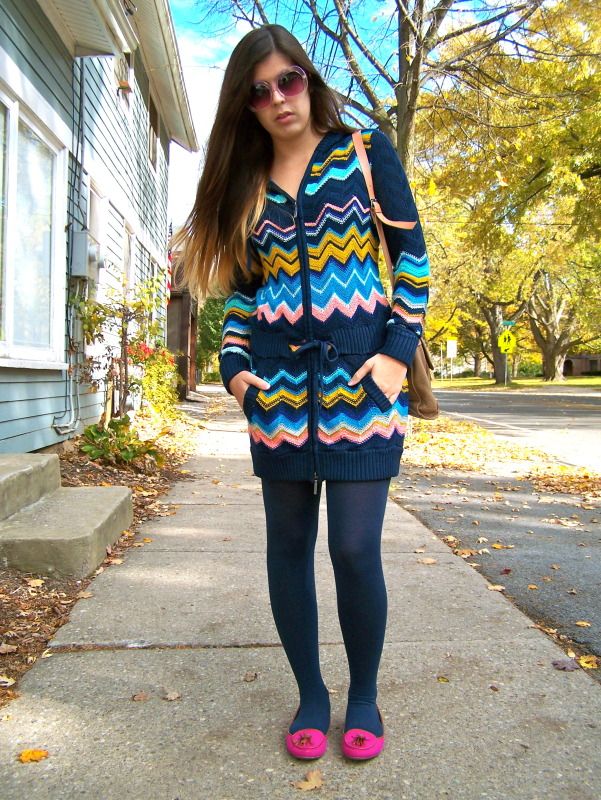 Missoni for Target, H&M cotton tights, thrifted leather bag, and Target loafers.
I'm finally feeling like myself again after a busy few weeks. It's been awhile since I had the time to stop and think about putting an outfit together. Getting this Missoni for Target piece in the mail definitely helped reactivate my fashion brain. I'm so happy I found this dress/hoodie/cardigan/awesome. I couldn't believe how heavy it was when I picked it up for the first time. It'll be a great warm piece for when it gets really cold.
I paired my amazing sweater with some matching tights that I got a long time ago. They're actually child size. It was back before H&M carried women's tights in our area. They're warm and versatile. I'm actually happy that it's tight season; I have so many pairs that are dying to be worn.
Lastly, I threw on these loafers that I've been wearing non-stop lately. I'm smitten with them. I scored these babies for $6 in the clearance section over the summer and put them away for fall. They're a perfect standout shoe for when my feet say "no heels today please."
I hope you had a happy Monday! I'm excited for this warm stretch of weather we're supposedly going to have.