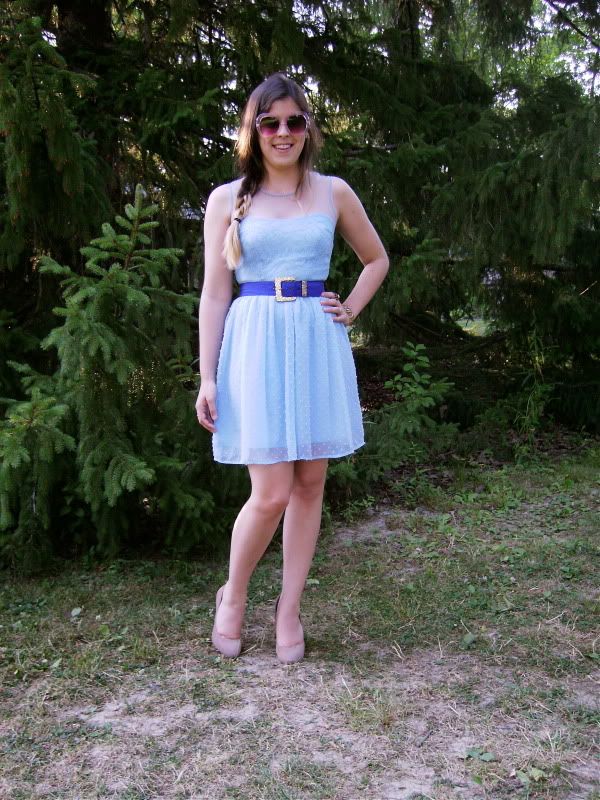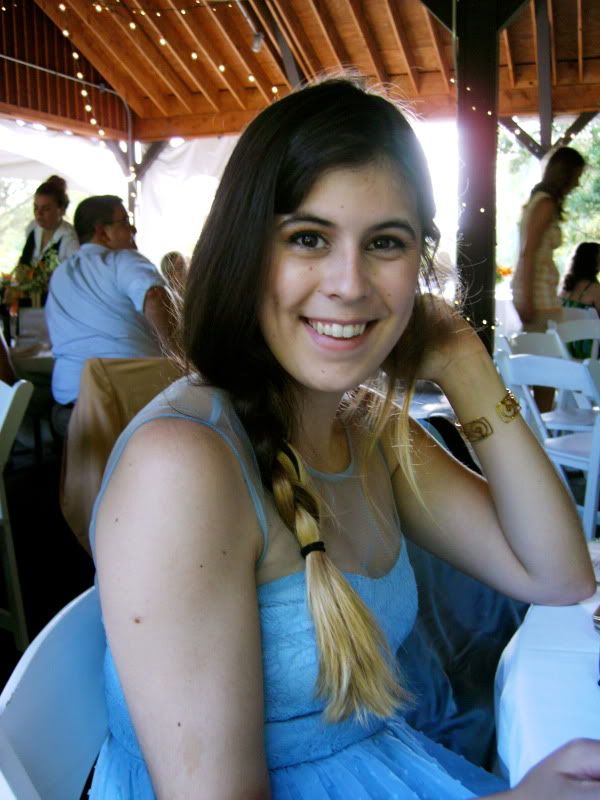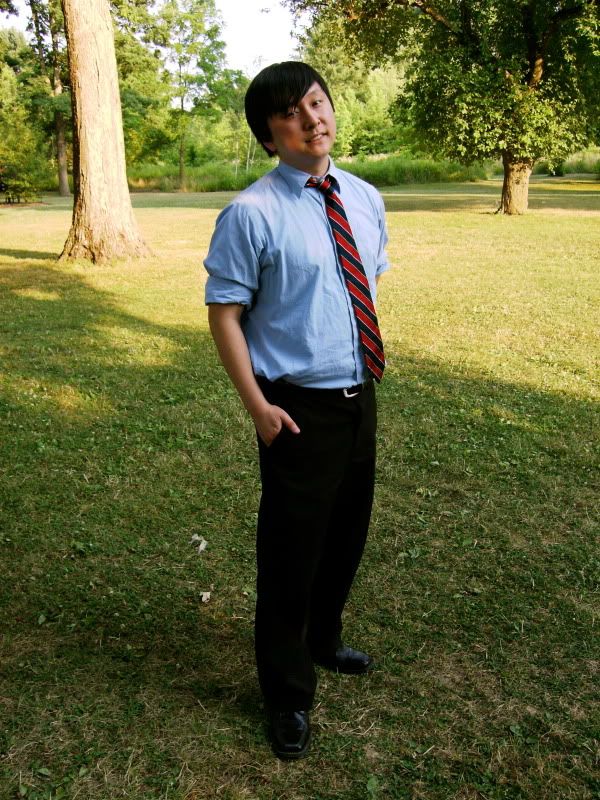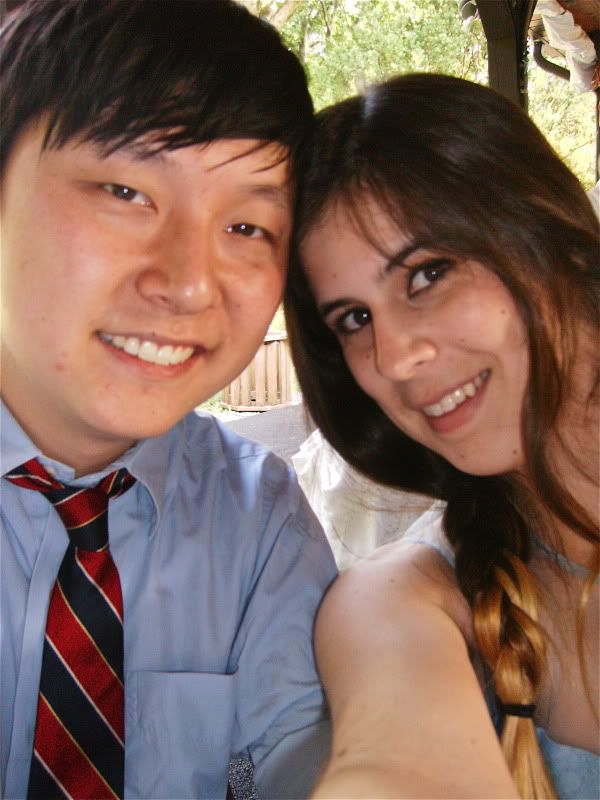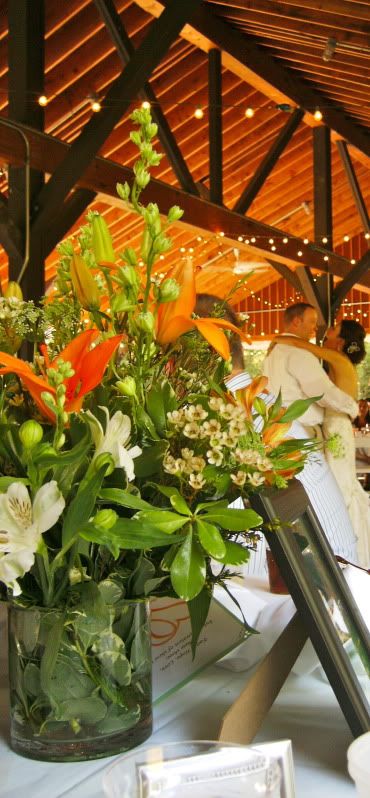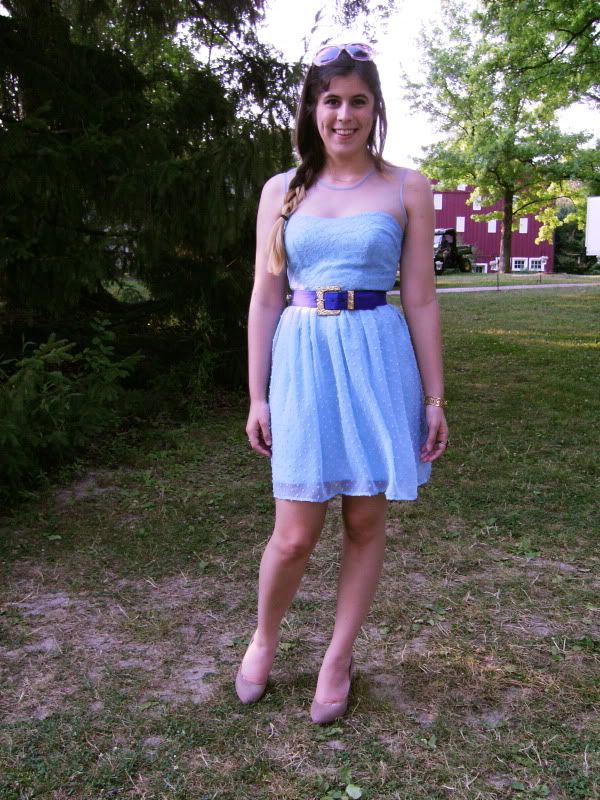 Rodarte for Target dress, BCBG Generation pumps, and thrifted belt.
I traveled to Pennsylvania this weekend for a wedding. I had a great time and the ceremony/reception was lovely. The only problem was it was 90 degrees and the whole shebang took place outside. I wore my hair down for as long as I could before it stuck to my back, I really wanted to wear my redone hair down! I had to take off my belt because it made me overheat. My poor little feet swelled up so much they couldn't even fit in my shoes. That's probably too much information, but I went there. At least I had fun!
I hope you had a great start to your week!