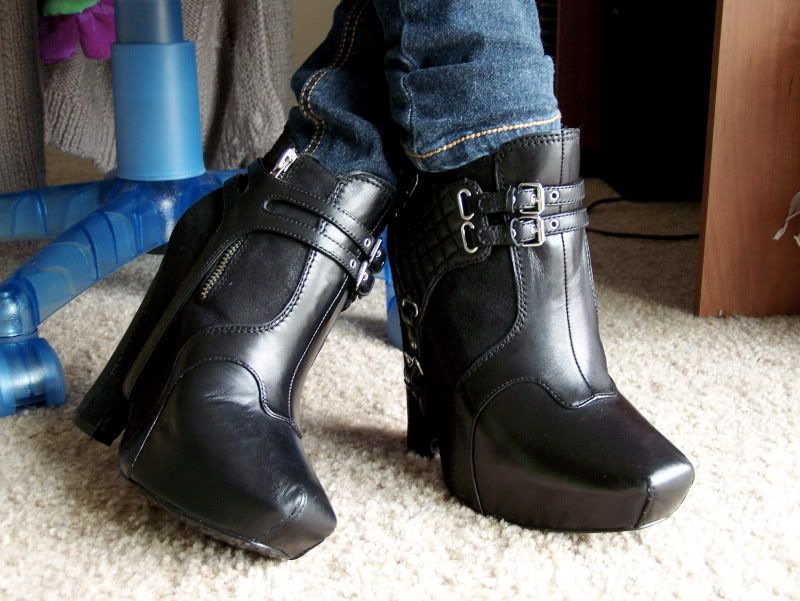 Sam Edelman Zoe boot
After 2 years of lusting after, drooling over, and dreaming about, these boots are mine! They were a very generous birthday present and they arrived yesterday!
I know they are soooo 2008 but I don't care! I can't wait to wear them with everything. Pants, jeans, tights, socks, dresses, skirts. They are going to be an adventure.
I hope you enjoy my new boots as much as I do!
xoxo