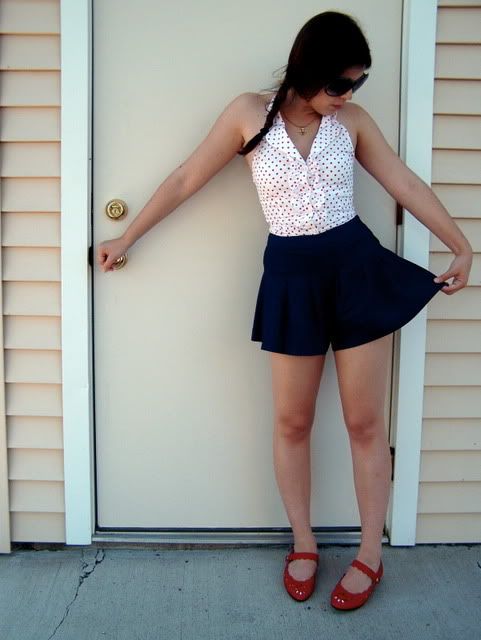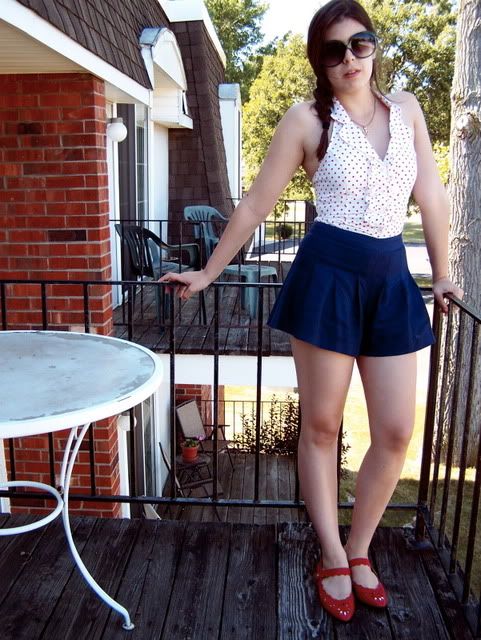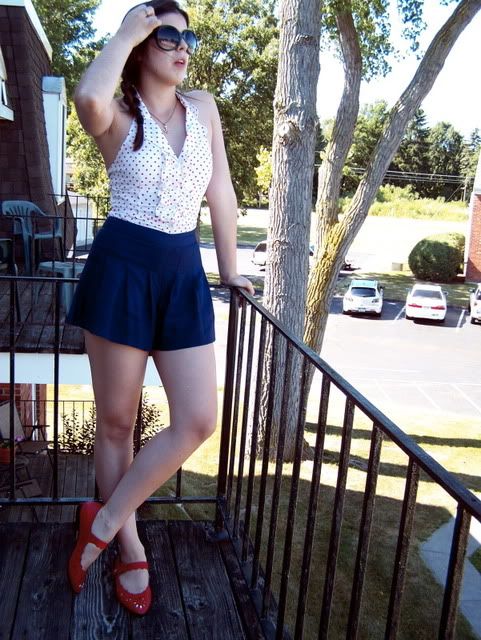 H&M polka dot halter, Charlotte Russe shorts and thrifted vintage mary janes.
Red, white, and blue have always been one of my favorite color combinations to wear. I own four pairs of navy shorts, countless red and white tops, and I won't even start on the dresses. Naturally, I find the first week of July to be the best time to give my red, white and blue tendencies free realm. This year I was so excited I wore the three colors all weekend.
This outfit I wore on our beautiful Independence Day, and it was so fun. This halter is one of my all time favorite shirts, so I love any chance to wear it. Also, I don't think these mary janes have left my feet all weekend. Hands down some of the comfiest shoes I own, and to think they were abandoned to a thrift store for me to find. I believe I got them for $1. It doesn't get better than that.
I hope everyone who celebrates our Independence Day had a wonderful time! I certainly did, with a parade and fireworks!