So it's summertime, the time when the teeny tiny clothing comes out. This is as tiny as I'm willing to go. The shorts reminded me of pin-up girls, plus they were 3 dollars. I couldn't resist!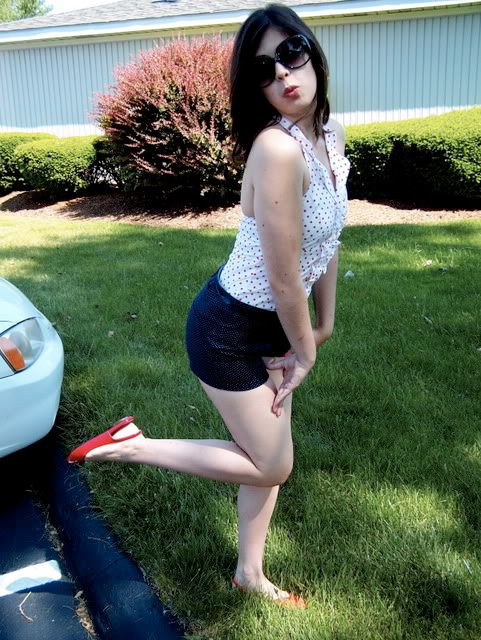 This is the cute bow on the belt that came with the shorts. Details!
I love everything about this shirt, it's one of my favorites. I love the collar, the ruffles, and the polka dots. If you haven't figured this out already, I absolutely love polka dots!
H&M top, Charlotte Russe shorts, and Hot Topic slingback flats.
Have a lovely evening readers! If there are any of you out there...
xoxo