Sorry for my absence! I really did mean to update my blog this week but I was settling back in after vacation. I've just been taking it easy, like my outfit today...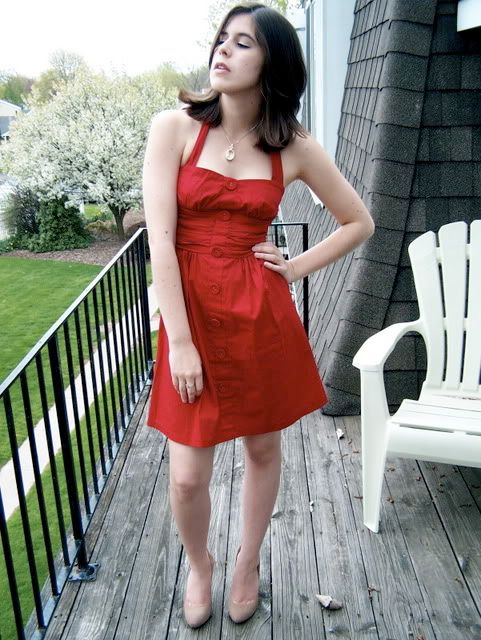 The heat skyrocketed from 60 yesterday to 80 today. I tried to keep it breezy with one of my favorite cotton sundresses.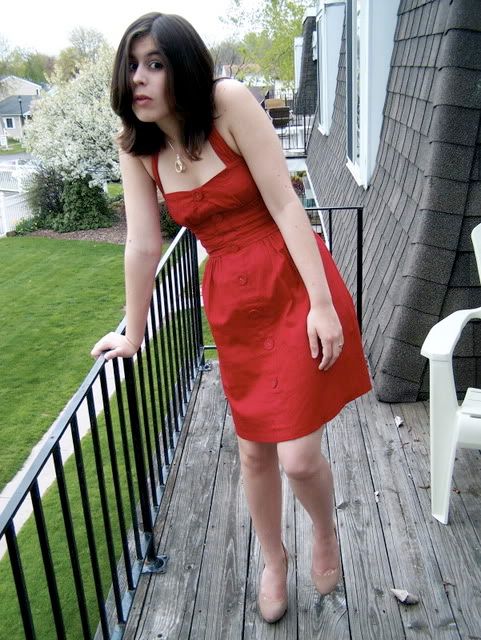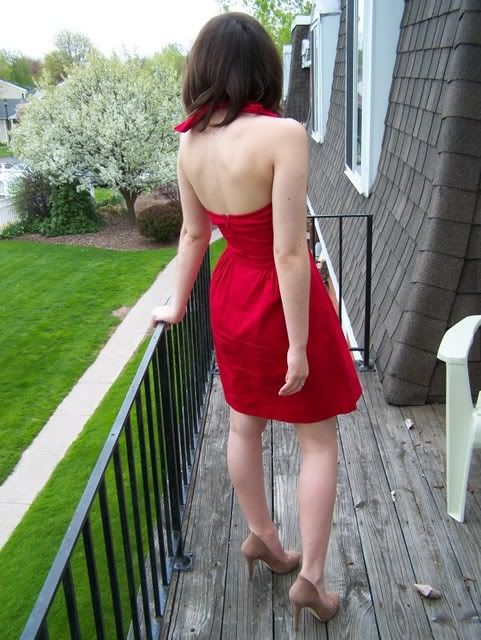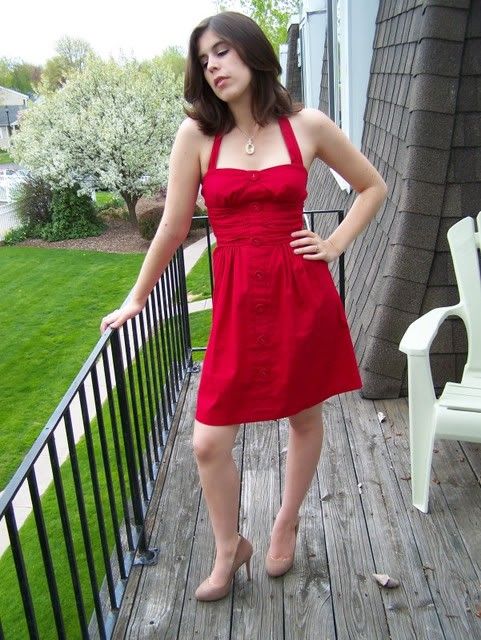 You can't really tell from this picture but I'm wearing one of my new obsessions...white eyeliner! It's so bright and springy.
I took my new shoes out for a spin. The leather is super soft and the insoles are so comfy. The high backs also add a touch of comfort I've never had in heels before. I could walk in them all day!
Dress - Max Rave
Pumps - BCBGeneration
PS here's a delicious dessert the boy and I shared today.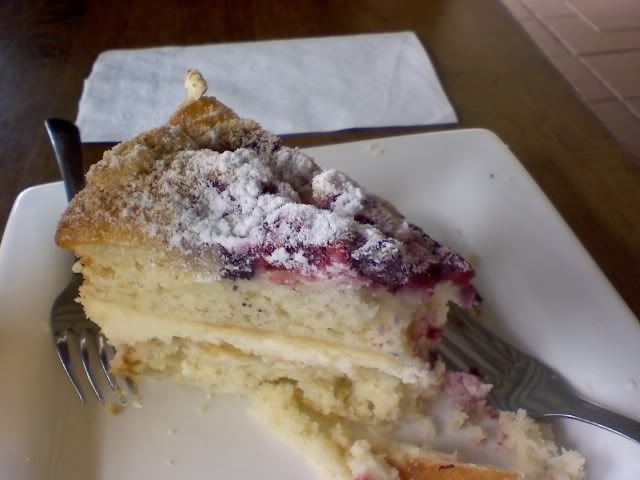 Have a delicious night!