So today it was definitely too windy to take pictures outside. So here I am again, outside of my bathroom. I did experiment and took some pictures in the kitchen. They came out kind of cool.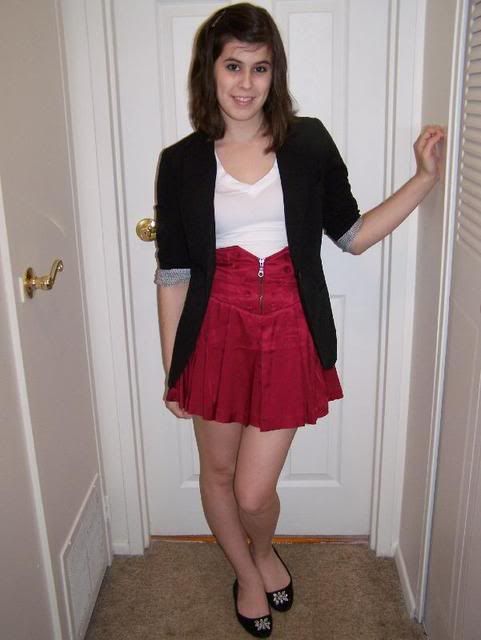 I bought this skirt with my momma back in January and haven't worn it until now. After looking at the pictures I noticed it's wrinkly. Needs an ironing!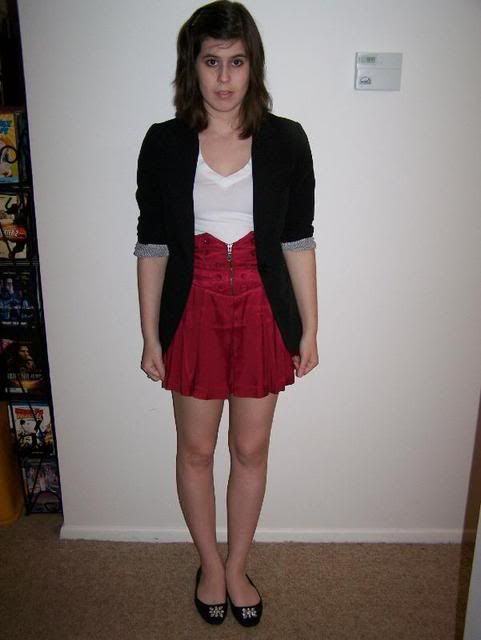 I cannot put into words how much I love this blazer. I think it was the best purchase I've ever made for my wardrobe. I think this is the third time I've blogged about it. It's so versatile, it can be worn with skirts, jeans, dresses, anything!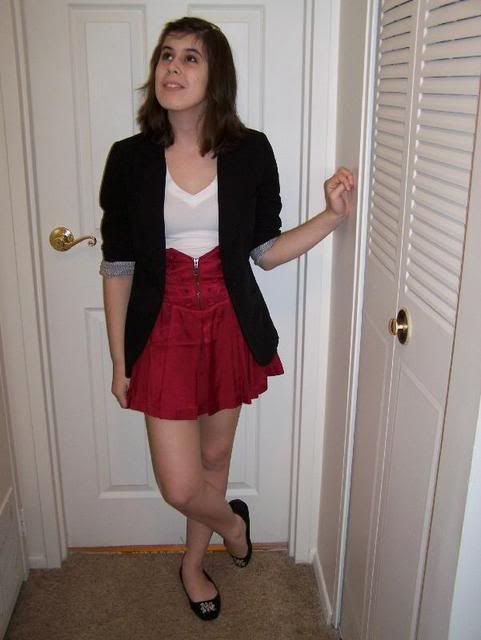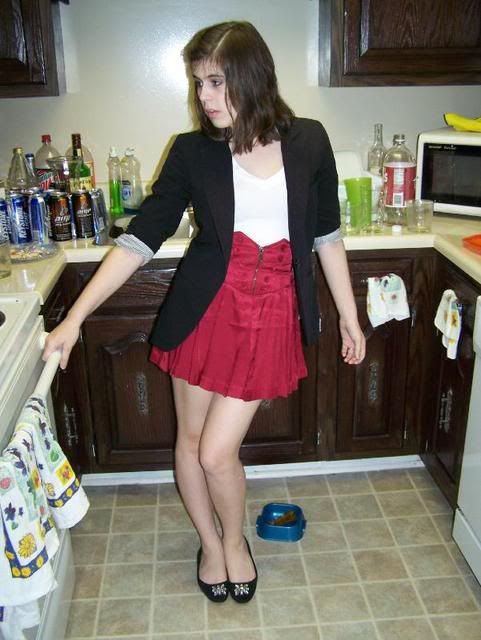 MAN my kitchen is a mess, going to go clean it tomorrow.
Swapping stories with my kitty.
Details on the skirt.
Skirt and tee - Forever 21
Blazer - Charlotte Russe
Jeweled flats - from TJ Maxx
Xoxo