So sadly I haven't had a chance to experiment with my photos. Tomorrow I promise. So for now I have some mediocre pics of the outfit I wore to my Nutcracker cast party. I actually thought this outfit was pretty casual, for me anyway. I wear this dress to school all the time. Well, compared to the other people at the party, I was way overdressed, which makes me sad. All the girls were wearing jeans and uggs...not my kind of party outfit. *sigh*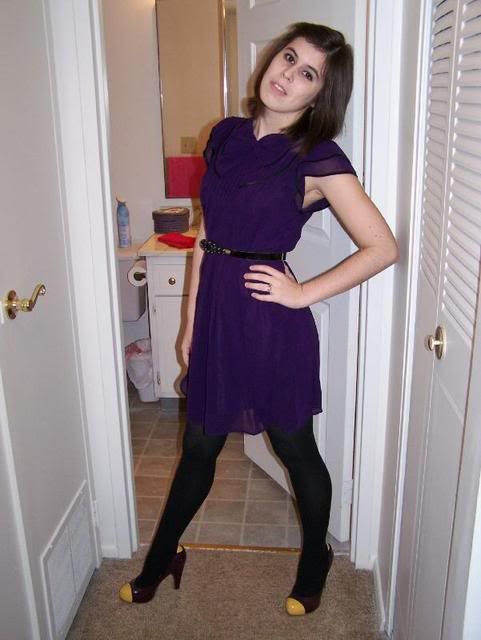 These picture definitely don't do this dress justice. My camera didn't capture the lush purple color of the dress. The flash probably has something to do with that. You can't really see it but by the bow there is great bib detailing and I love the chiffon. Probably one of my favorite dresses.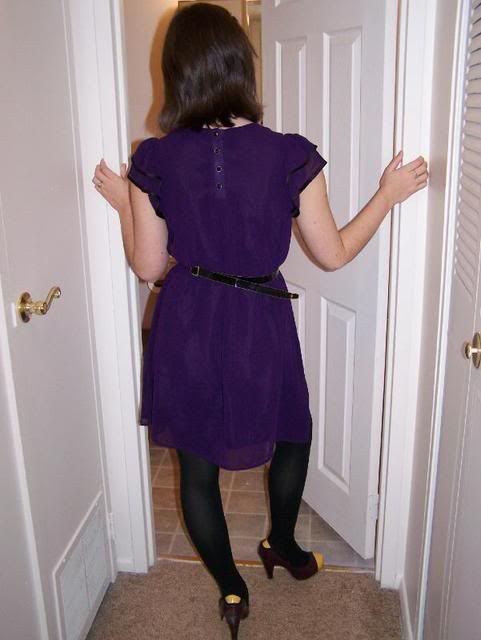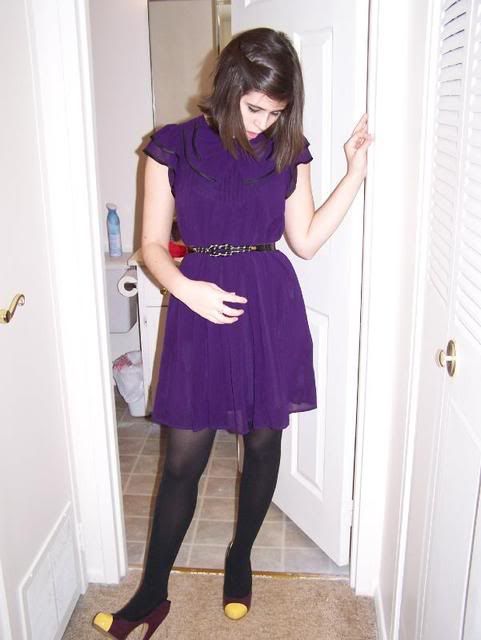 There's lots of cat hair on my clothes.
Usually I'm not the biggest fan of cheap shoes, but when I worked at Charlotte Russe I saw these babies and couldn't resist. I thought they were so unique and loved the color combo, so I snatched them up for $4.00 on clearance. They're a little big but actually very comfortable.
Dress- Forever 21 twist
Shoes- Charlotte Russe
Roped belt- vintage
Tights- Target
Lately I've been reading tons of other fashion blogs and am realizing I am totally amature with my style. What blogs do you read?
x0x0-Morgan
PS for some reason the shoe pic wouldn't work for me, so sorry it's out of frame.