Don't forget to check out my ebay auctions
HERE
. They're ending soon!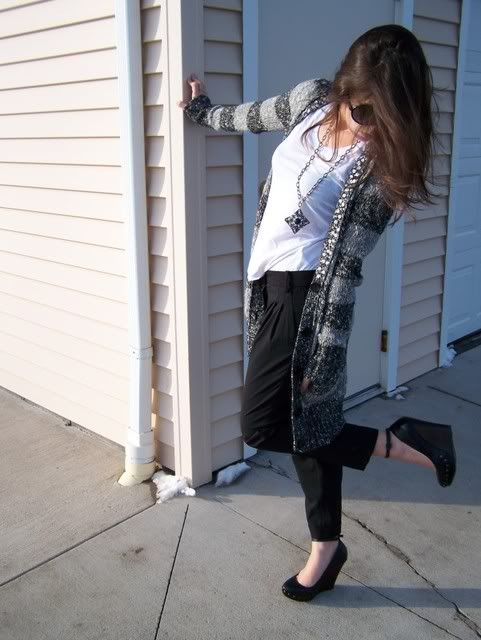 Kohl's cardigan, Charlotte Russe pleated pants, Forever 21 tee, Aldo mignogna wedges, and vintage necklace.
Every girl needs a cozy sweater they can turn to, this is mine. I picked it up in November for 2 dollars at Kohl's and I wear it with everything. Last week I managed to wear it with dresses, leggings, jeans, and a skirt.
Another item I've been wearing with everything is this gorgeous vintage necklace. It was a lucky last minute find at this amazing thrift store in my hometown. The craftsmanship on the necklace is unbelievable, it's a very stunning piece.
I have 3 more beautiful pieces I'm ready to sell, so look for them soon!
xoxo,
Morgan