I wasn't sure if I was going to post these photos because I didn't like how they turned out. Right before we set out to shoot, it started snowing like crazy!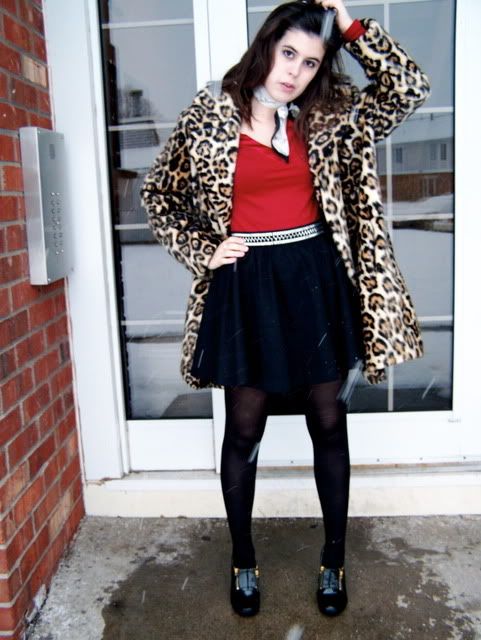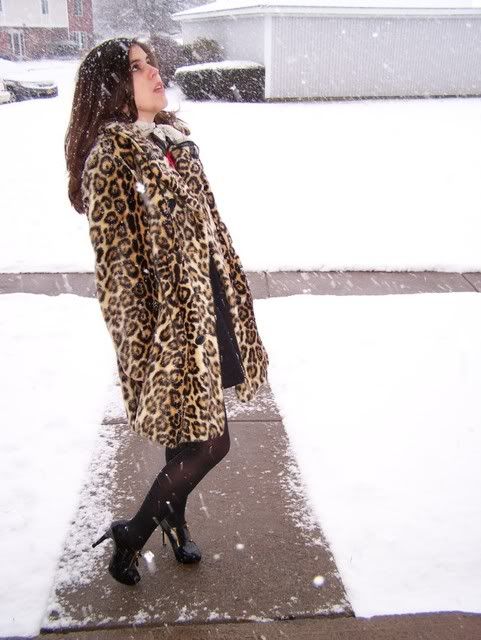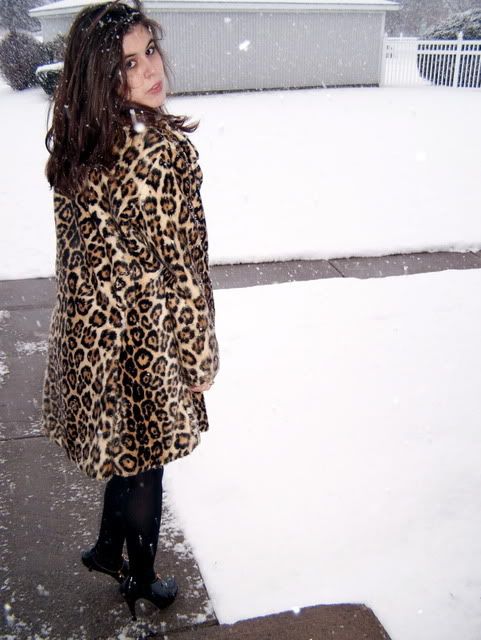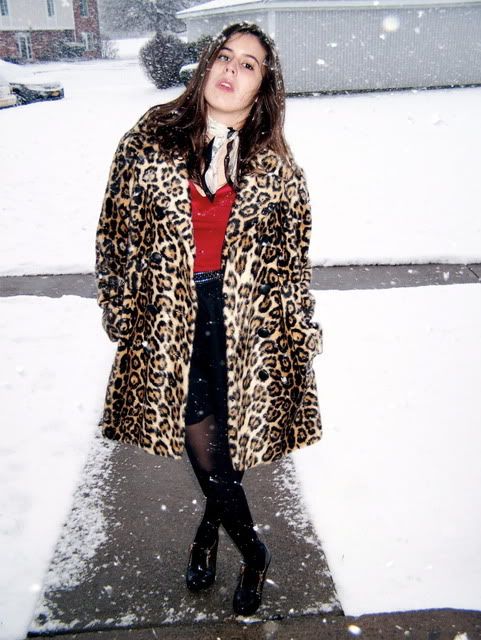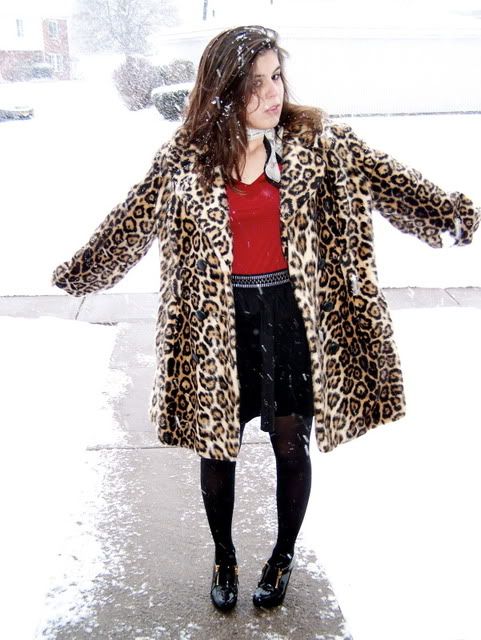 Vintage coat and scarf, Gap shirt, H&M skirt, and Forever 21 booties.
I got this beautiful leopard coat at a secondhand shop that just opened in my hometown. I was dreaming of finding a leopard coat but I didn't think it was realistic to pay a lot of money for one. I found this beauty for $4, talk about a dream come true!
The skirt I'm wearing my mom and I found at H&M for $7. It fits me perfectly, and I love it. The studded detailing on the waistband takes it to another level.
I hope everyone is staying warm! It's freezing here.
xoxo,
Morgan