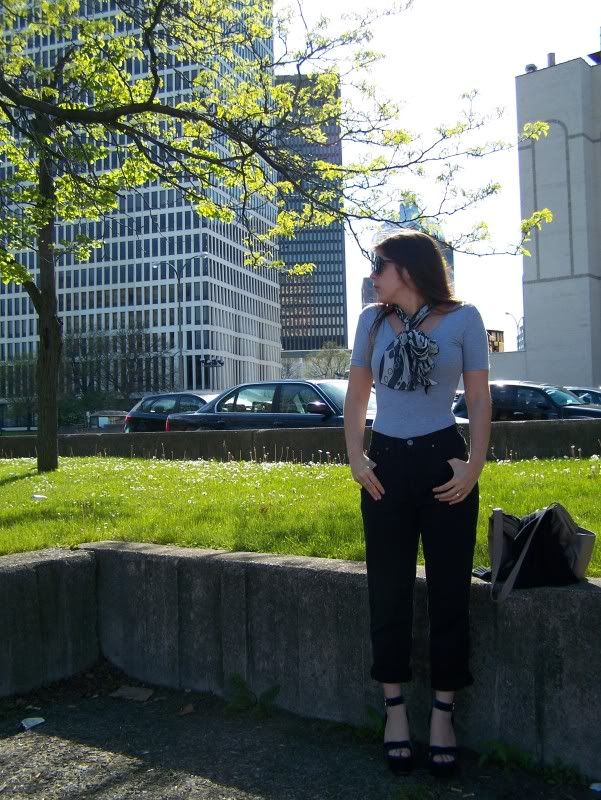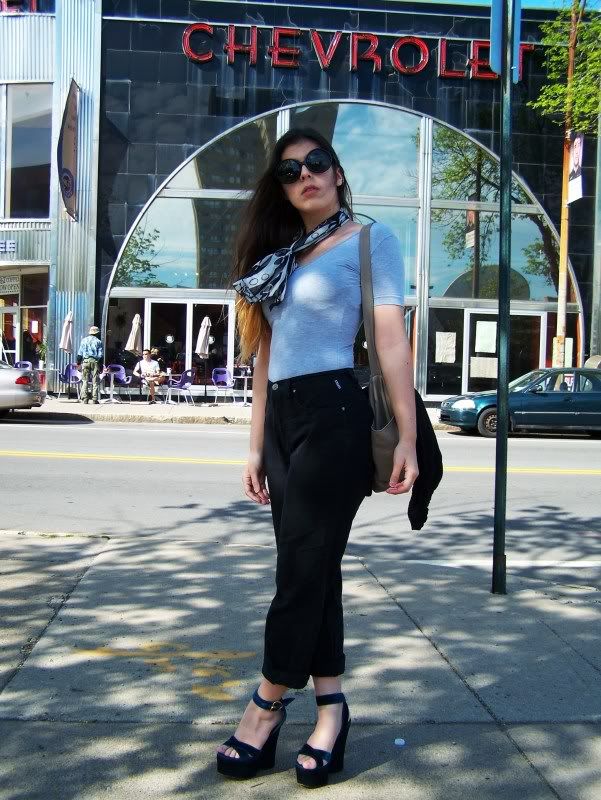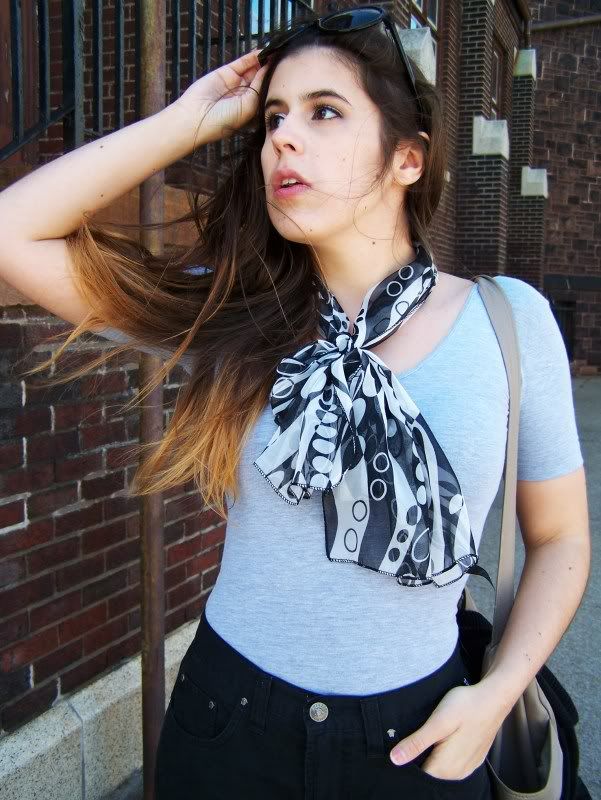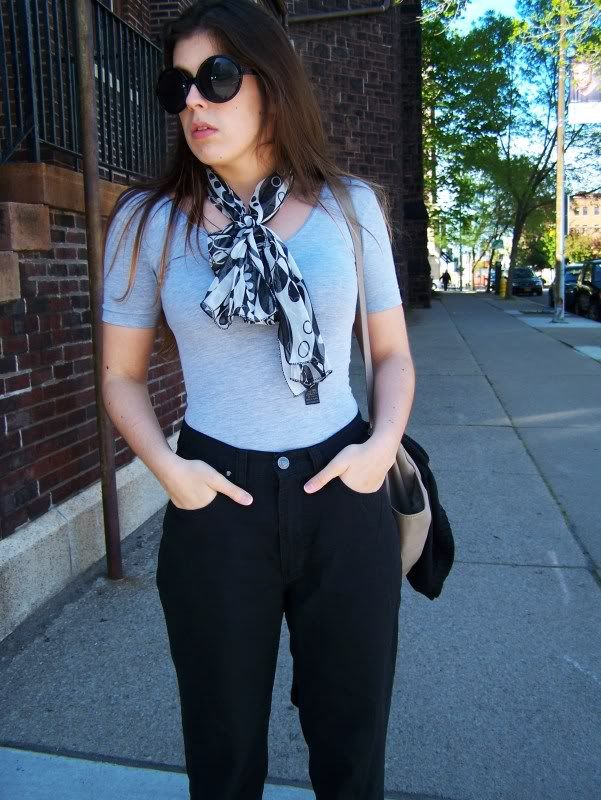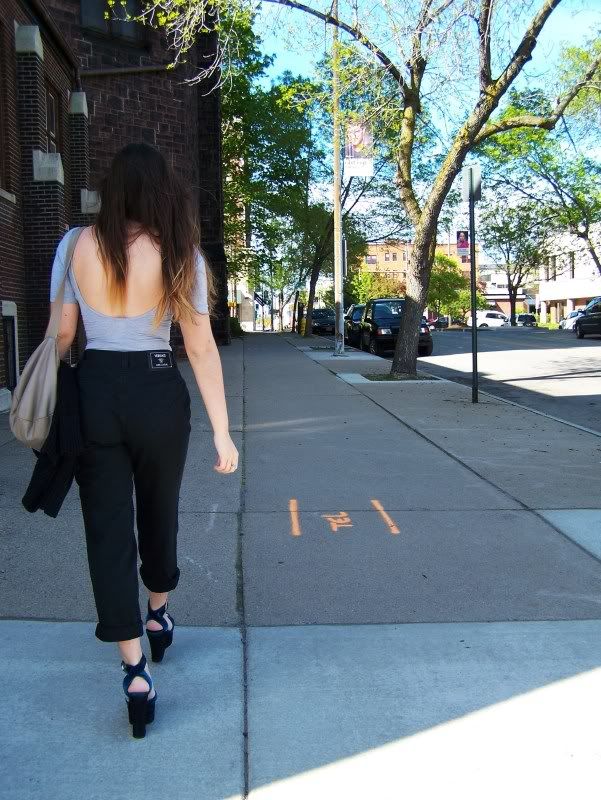 Vintage Versace jeans, American Apparel leotard, gifted scarf, thrifted bag, and Betsey Johnson platforms.
Spending Saturday afternoon walking around my little city was very entertaining. I love the old Chevrolet building that's now a coffee shop, I love that all trees that line the streets are blooming, and the old churches where weddings were taking place.
I tried to dress according to the temperature, but was unprepared for the very gusty wind. My hair became a mess of tangles in seconds. I forgot that part about long hair. It's funny how when you desire something you lost, you always forget the negative aspects of what it was to have it. That's the relationship I'm currently having with my hair. I think I'll keep it just because it took so long to get here.
I love these Versace jeans, and as you can see my love for "mom jeans" transcends from Levi's to other fabrics. I found this amazing treasure at Salvation Army, they were two bucks and I prayed they would fit. They did. It's not everyday you find Versace at a thrift store, especially where I live.
It's quite rainy and gloomy here. I hope you're having sunshine where ever you are!