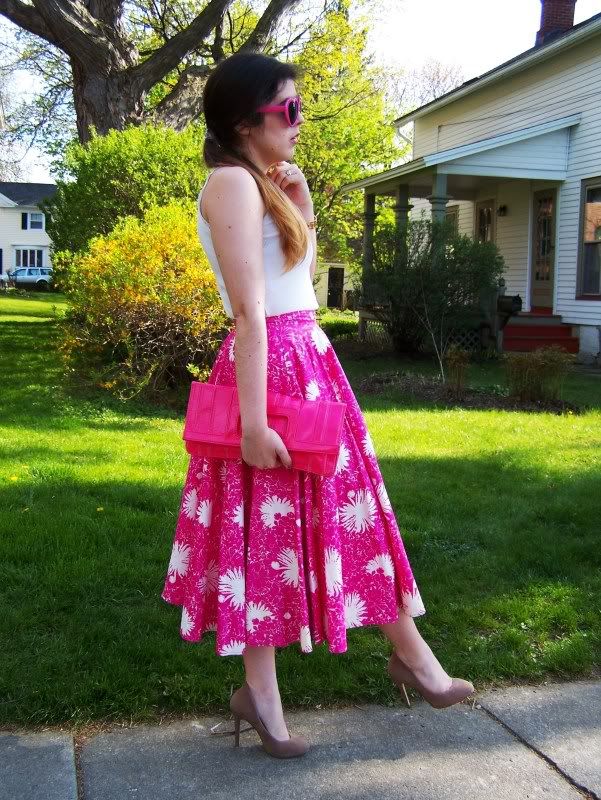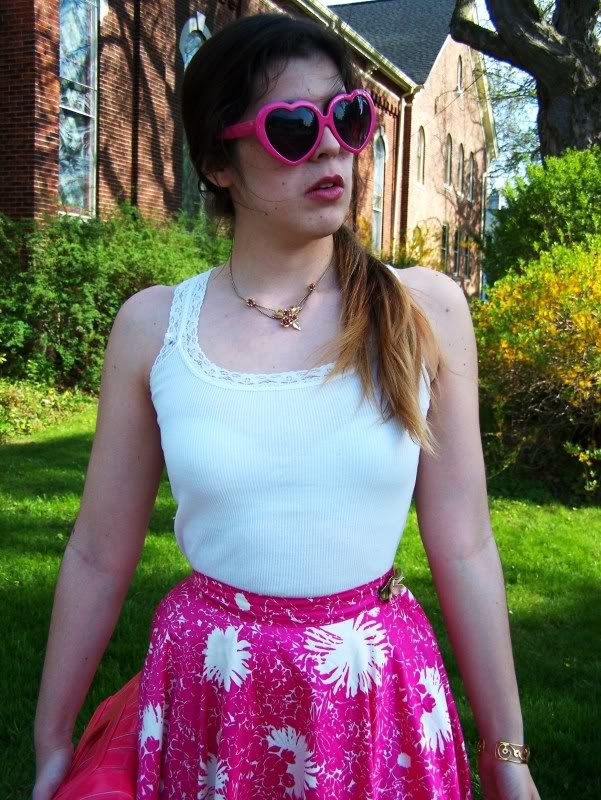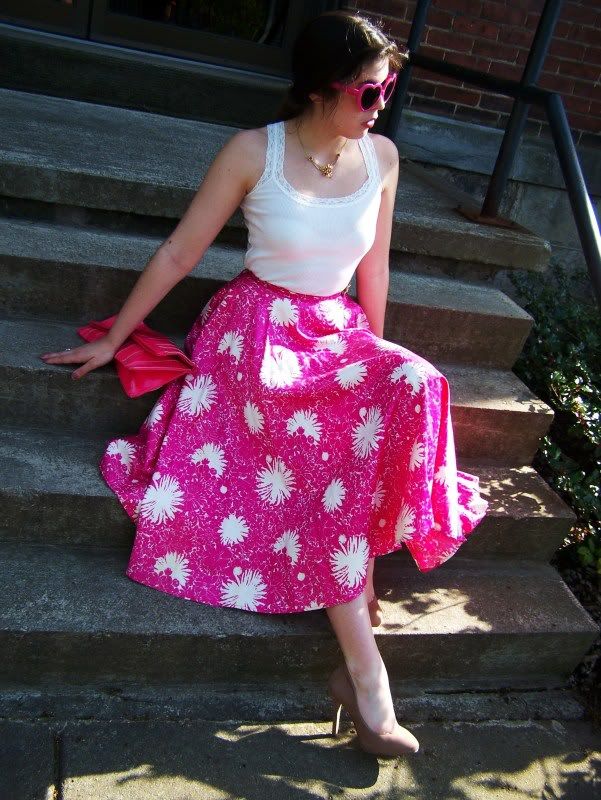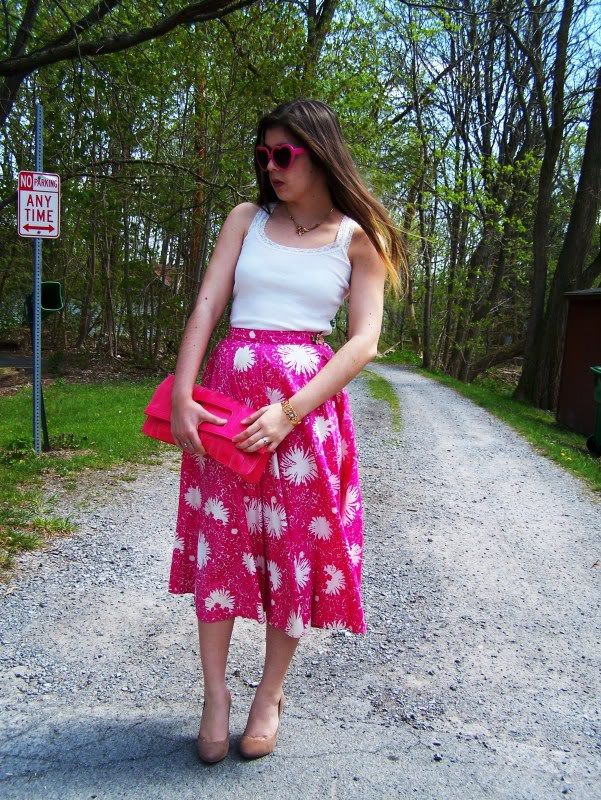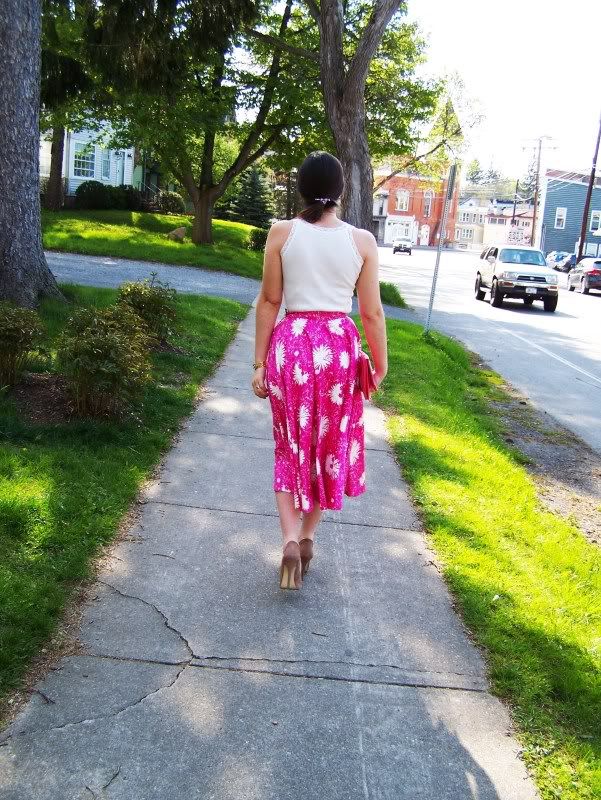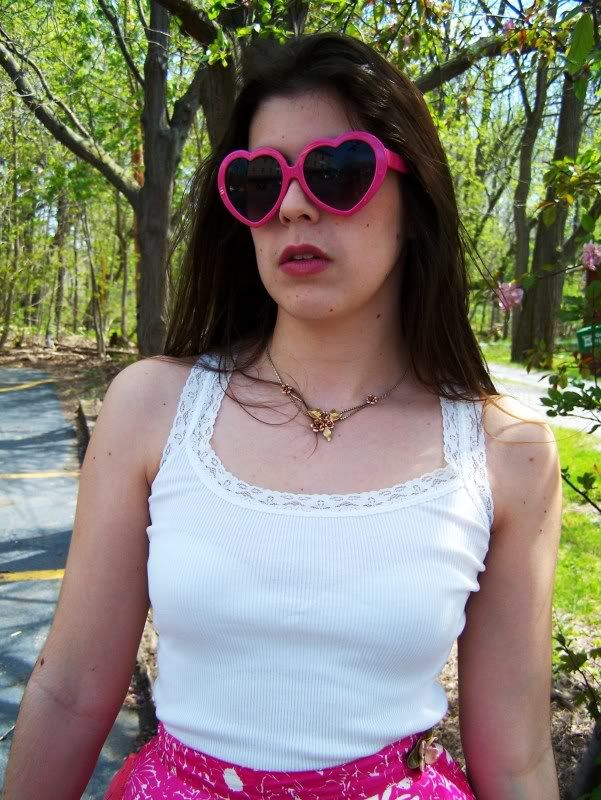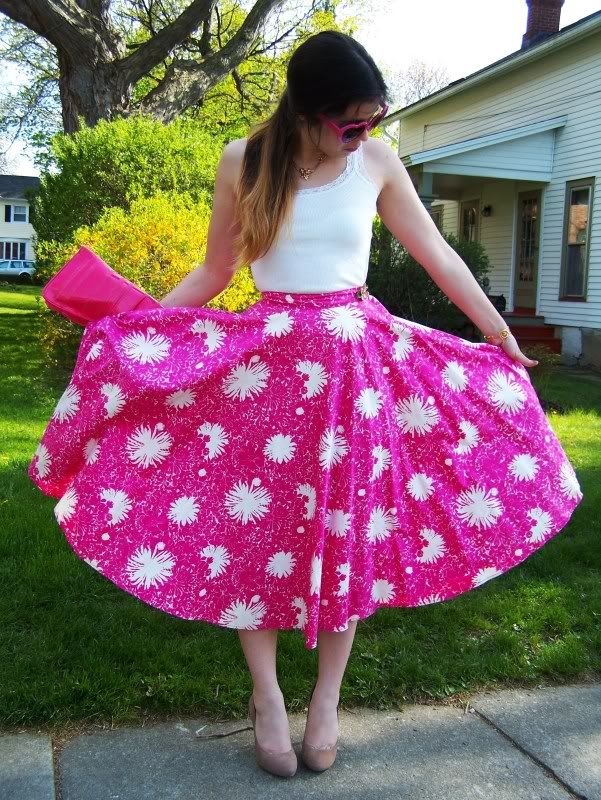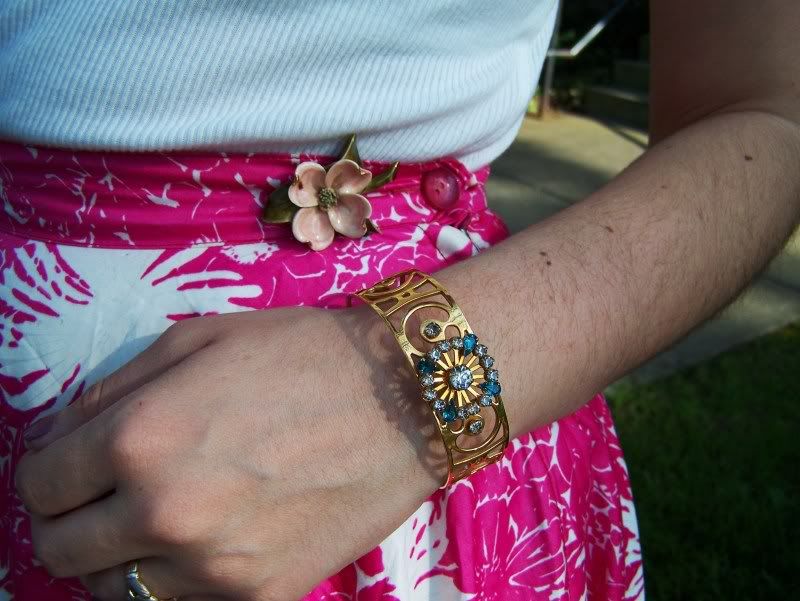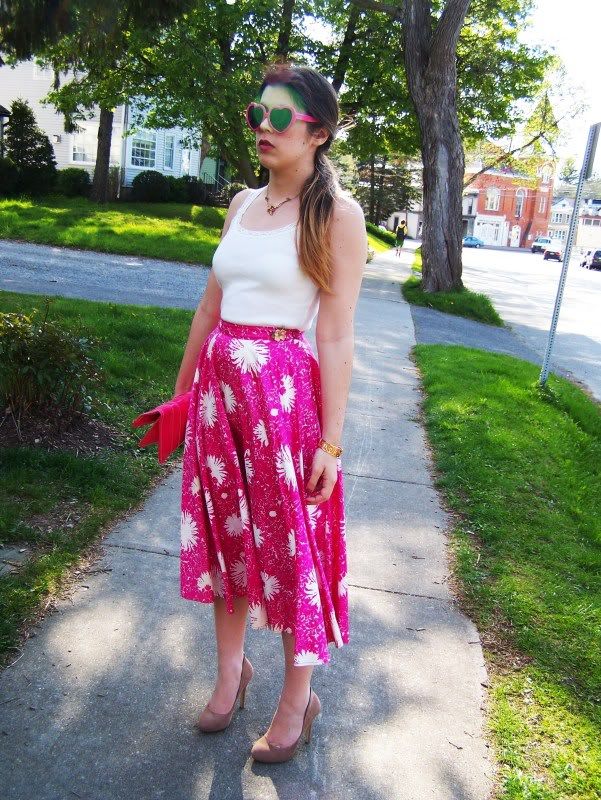 Vintage 1950's skirt, random tank top, H&M clutch, BCBG Generation pumps, and vintage jewelry.
Some of these photos were taken midday, before I got sick of my hair and got bored and painted my nails. But I digress...
This amazing skirt was my souvenir from my brief trip to New York City last month. I found it at this amazing vintage shop, Stella Dallas Vintage in Greenwich Village. As soon as I saw the pink fabric peeking out of the rack, I knew it would be mine. I'm so lucky that it fit perfectly. I'm not going to take up the length, because I like tea length skirts. I know it's a big no-no for a short girl to wear it, but I don't care.
I was so happy when the weather was nice enough to wear it. Unfortunately, now the 80 degree weather is gone and it's snowing. I kept the top simple to keep the outfit from being too ostentatious, or dated. I really have no idea where this tank came from, but the lace on the sleeves almost makes it underwear-esque. The only thing my outfit needed was some jewelry, I also tried something new by placing a pin on the waistline of my skirt. I really like the extra touch it added.
This gorgeous piece is going to be a staple in my closet this Summer. I bet you'll be seeing it a lot, so I apologize in advance. I hope you have a great start to your week!